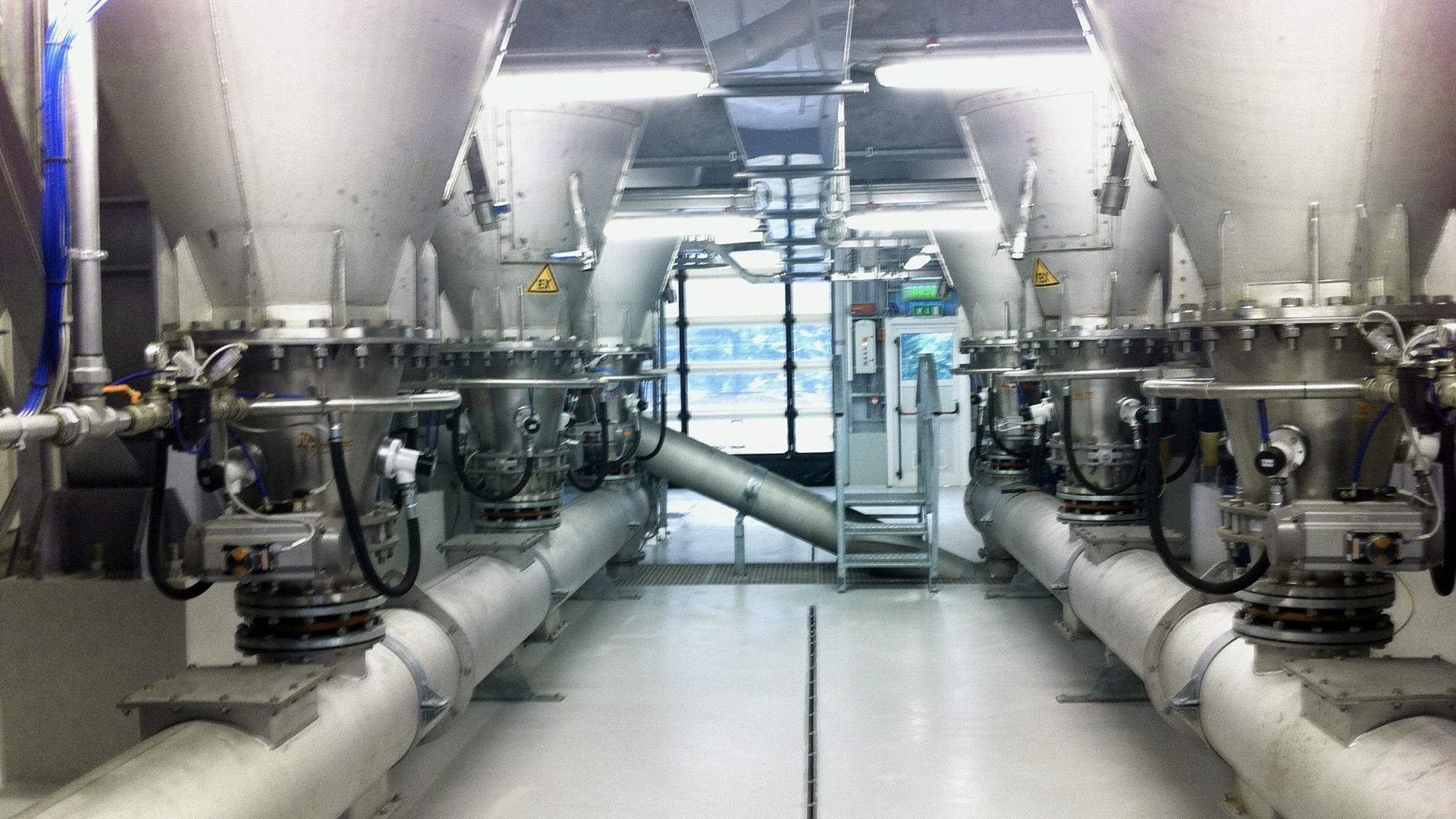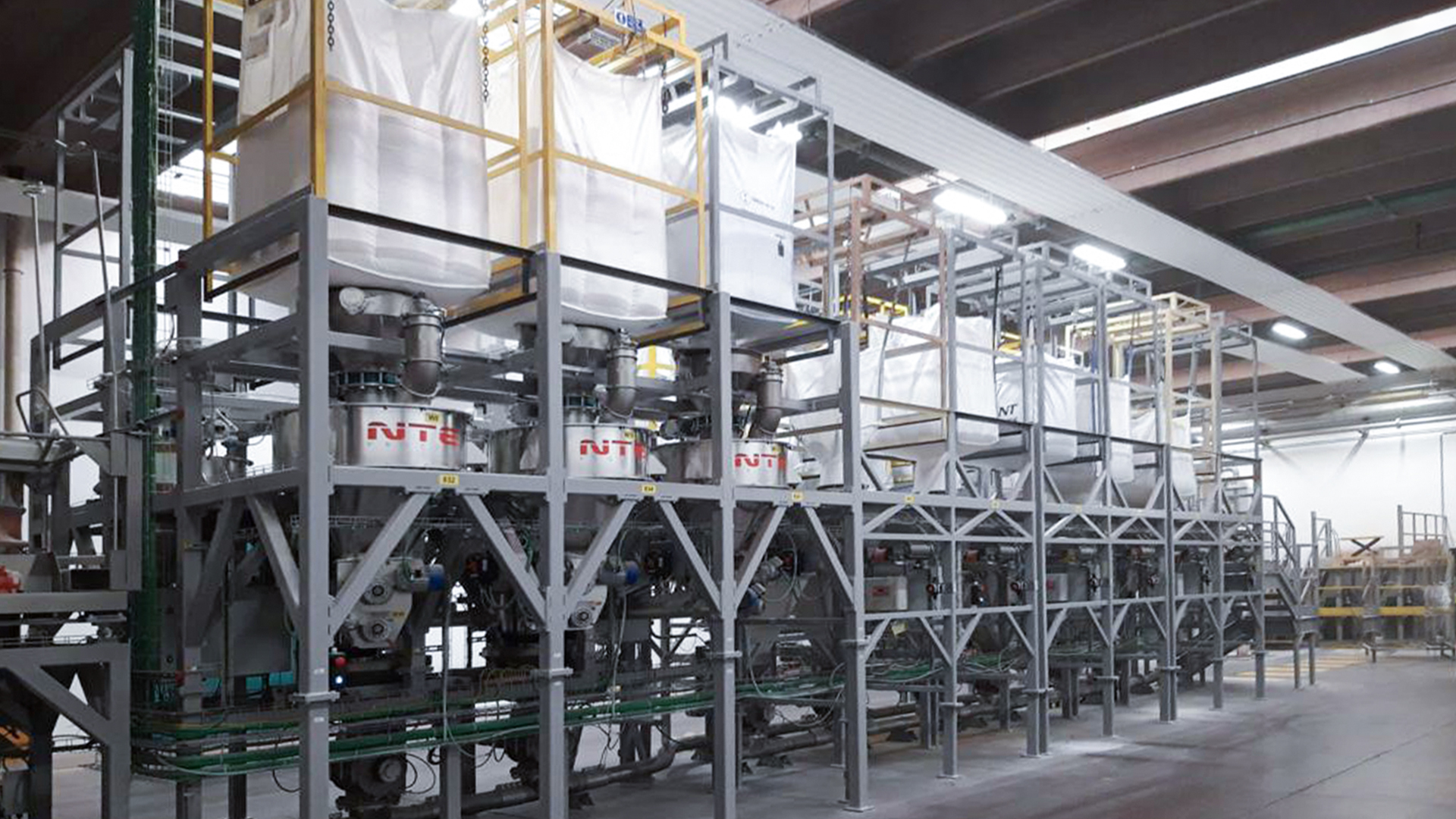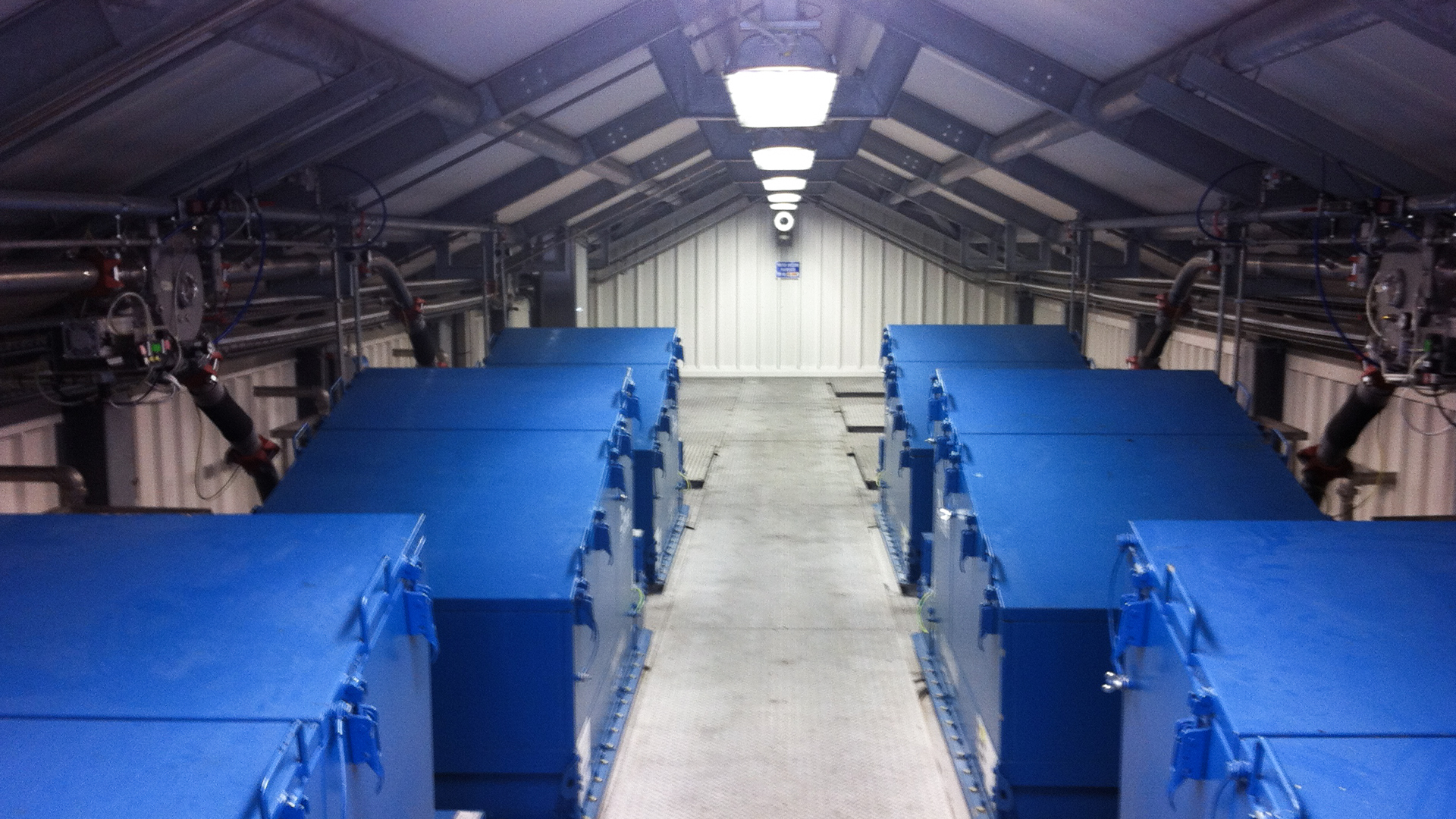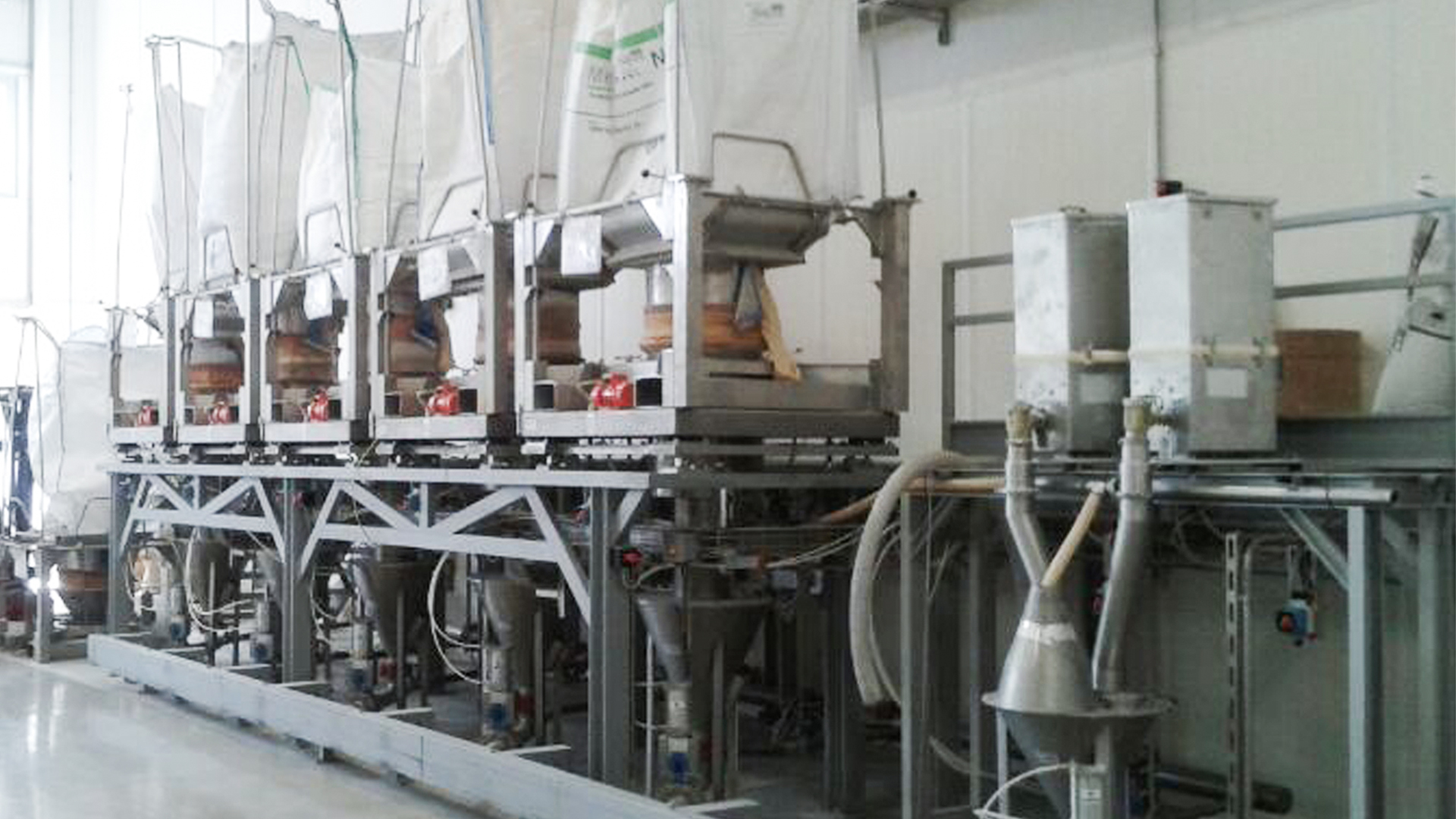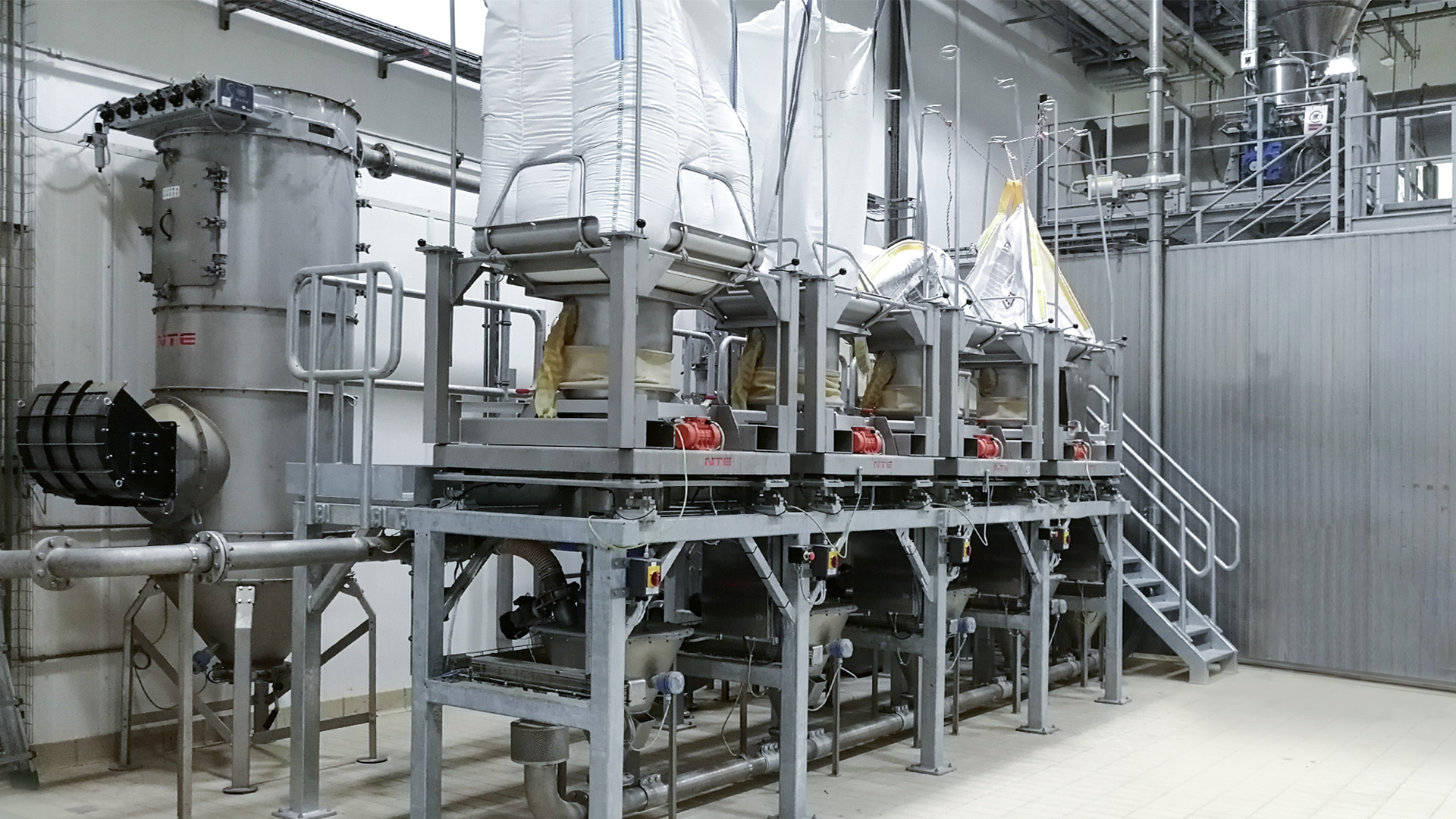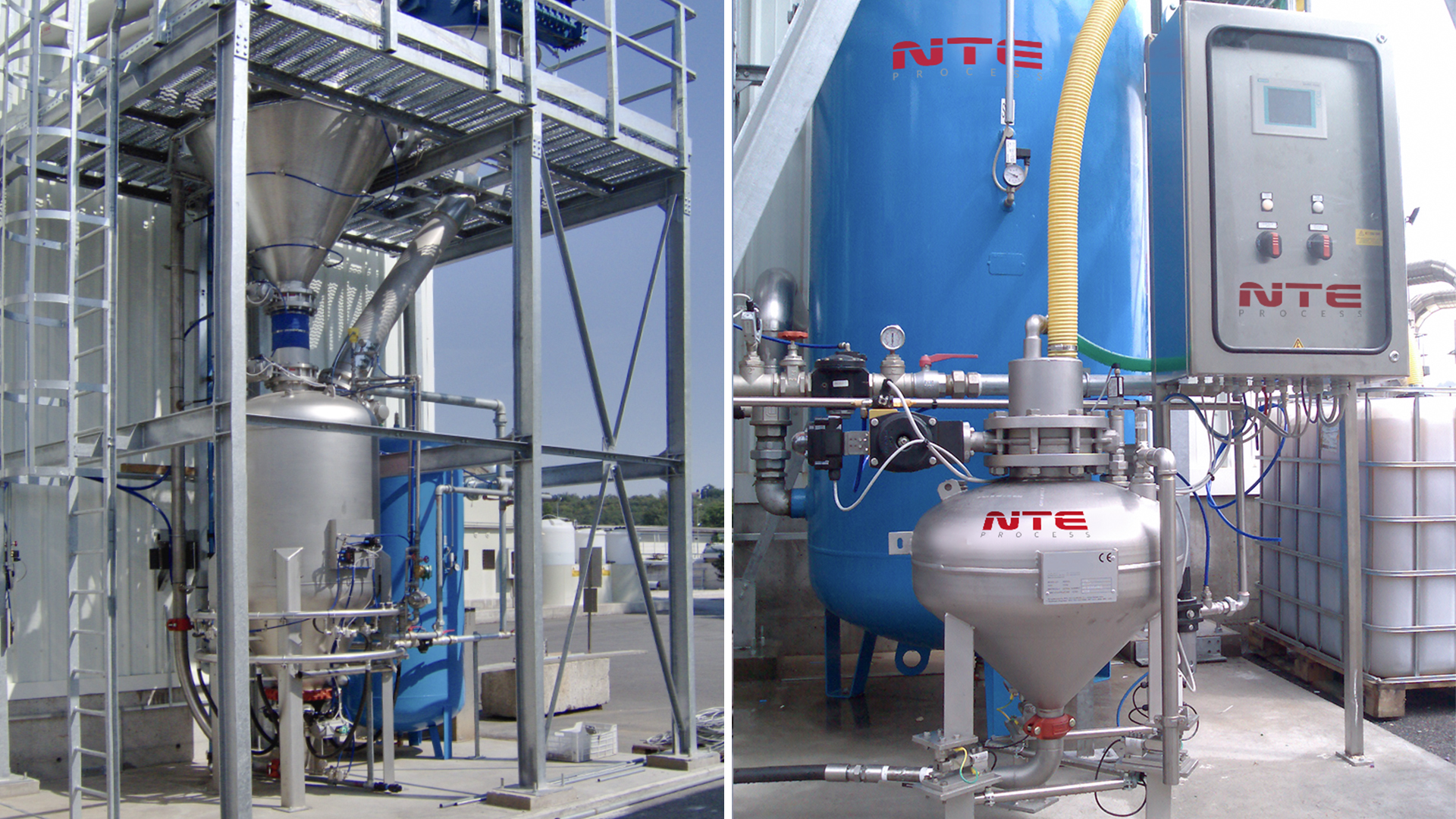 The experience of NTE Process as process solutions provider guarantees the optimal management of production, handling, dosing and mixing of powders and additives to obtain high quality animal feed and pet food in full compliance with the most stringent regulations (CE, ATEX, etc.). In particular, the NTE Process technologies for powder and bulk materials applied to the pet food production industry allow to manage and transform waste at every stage of the process, thanks also to the use of dryers, grinding stations, screening systems, and complete rendering systems.
NTE Process has engineered a new patented technology for dosing and air mixing through the use of innovative pneumatic blenders – Air Mixer M244/M277 and Jetmixer® M531/M537 – to obtain homogeneous mixtures even when treating products with different bulk density and particle size. Furthermore, by combining the Jetmixer® M531 with the liquid injection unit M355, it is possible to inject liquid additives (such as enzymes and antioxidants) from the aeration valves without dispersion into the environment or formation of lumps. The liquids are injected directly into the mixing silo by modifying "on-line" the recipe. This results in maximization of production flexibility.
The NTE Process technologies allow to maximize the efficiency of pneumatic conveying systems for ensiling animal meal in terms of energy consumption, as they prevent degradation and wear of the lines during handling.
In the animal feed/pet food sector, NTE Process successfully applies pneumatic conveying equipped with the patented technology Air Assist®. This compressed air or nitrogen injection system is strategically placed along the pipeline to increase the efficiency of your plant – it reduces the product degradation and air consumption, as well as allows the restart of the system even when the line is full of product.
In addition to the traditional solution, the patented "Eco Dense-Tronic®" version is also available which provides you with a pneumatic conveying system that makes use of Artificial Intelligence. In fact, thanks to the NTE Process Artifical Intelligence Air Assist® M533, an increase in efficiency of 40% and a reduction in energy consumption of up to 70% * can be achieved.
Each plant equipped with Eco Dense-Tronic® can save CO2 emmissions equivalent to almost 3,000 new trees * planted in one year.
(* Results achieved on specific system configurations.)
NTE Process researches and develops new solutions for grinding and producing special products such as dried blood thanks to the use of Spray Dryers with patented nozzles and the management of recipes with Wonderbatch® in-line formulation technology.
Main applications for the production of animal feed and pet food:
slaughterhouse waste: complete high-performance rendering plants;
meat, blood and feather flour: pneumatic conveying and mixing systems;
management of raw materials (calcium carbonate, vitamins and mineral products): bags and big bags unloading stations, transfer systems to mixers;
handling of already formed croquettes: dense phase pneumatic conveying system (vacuum or pressure);
medicines: transfer systems and accurate dosing to mixers, in order to avoid contamination typical of mechanical transfers.
finished products: bagging systems (big bags and sacks) and tank truck loading.
NTE Process solutions require minimal maintenance and guarantee compliance with the hygiene standards required for this sector.