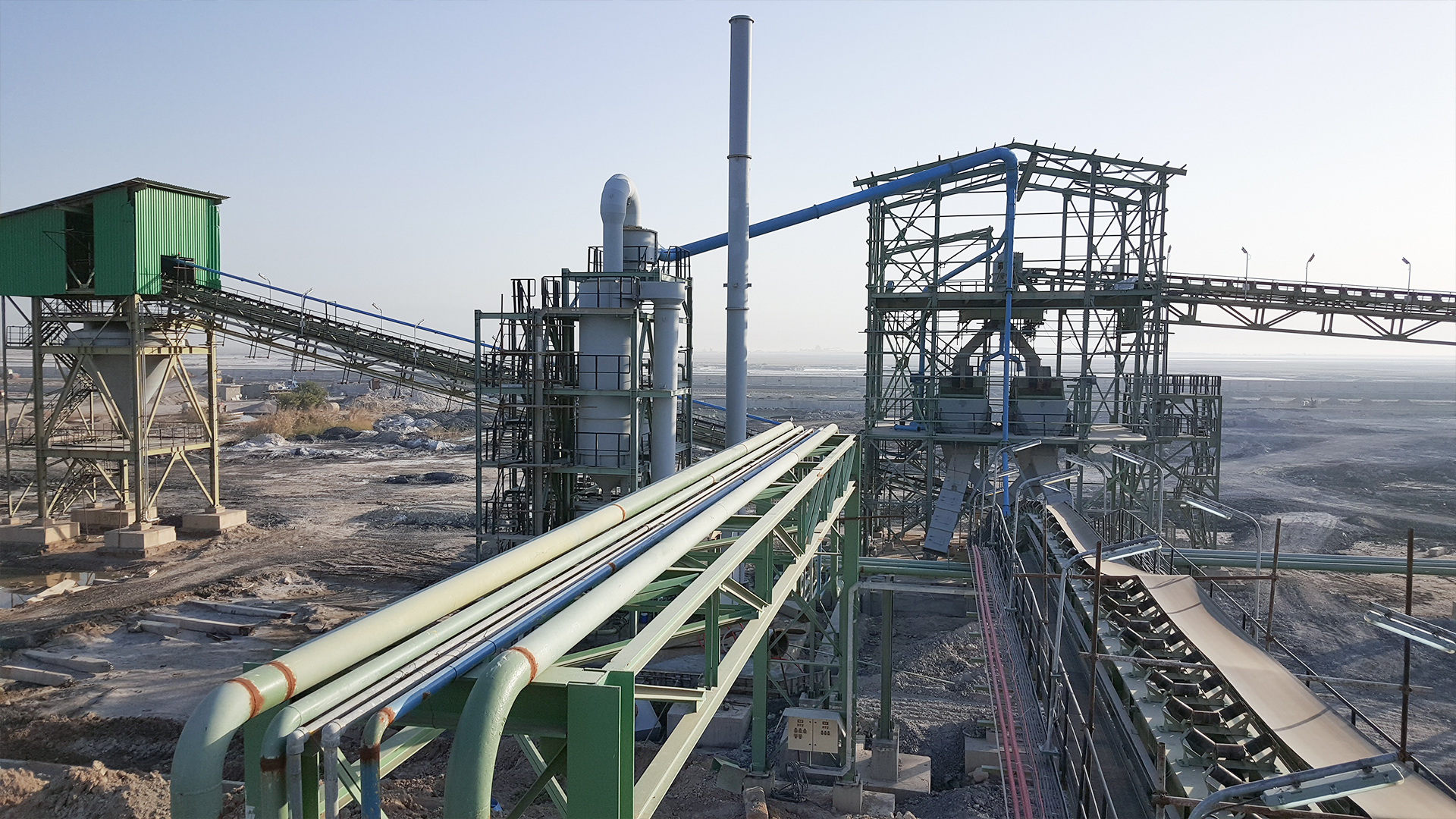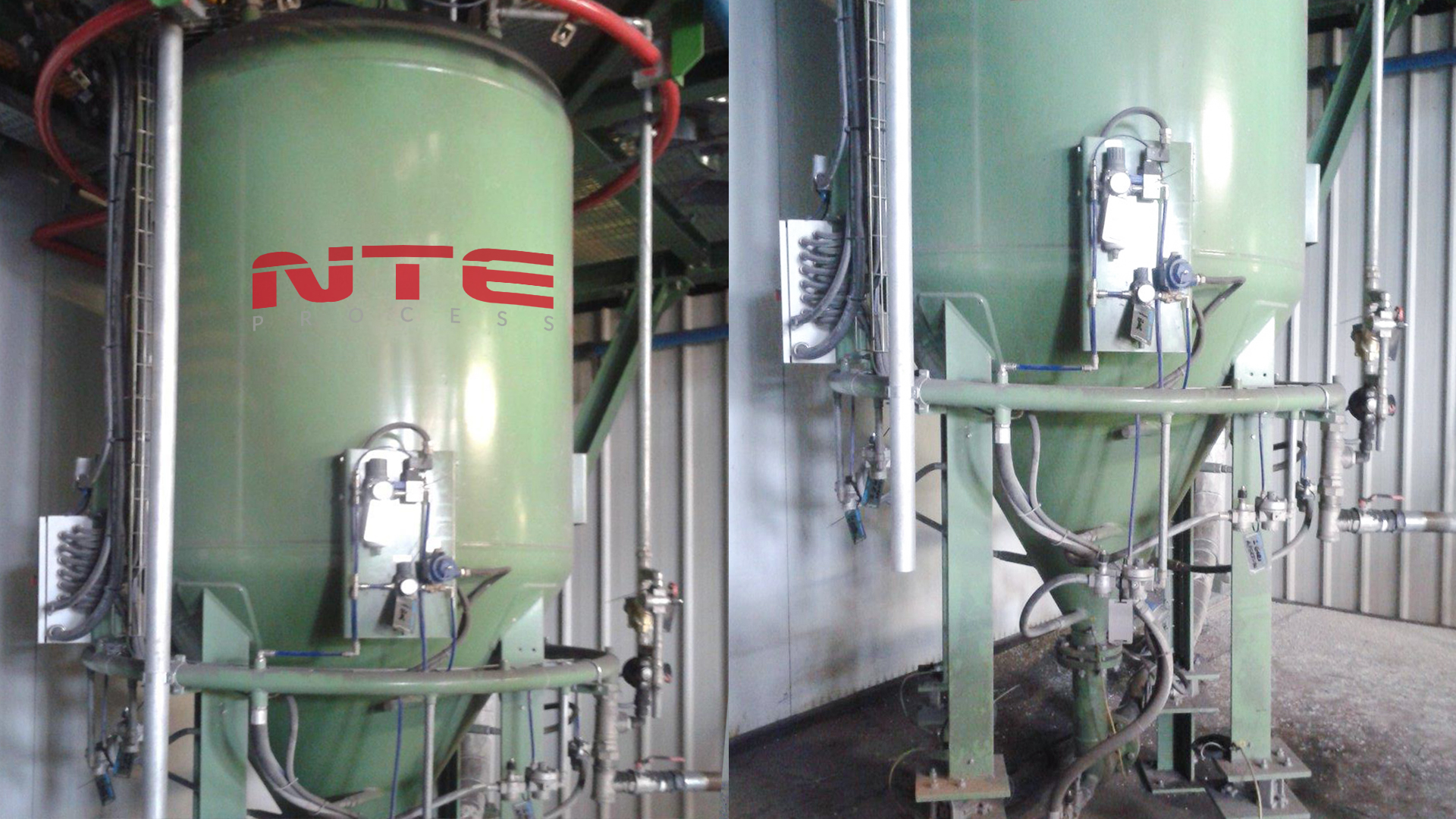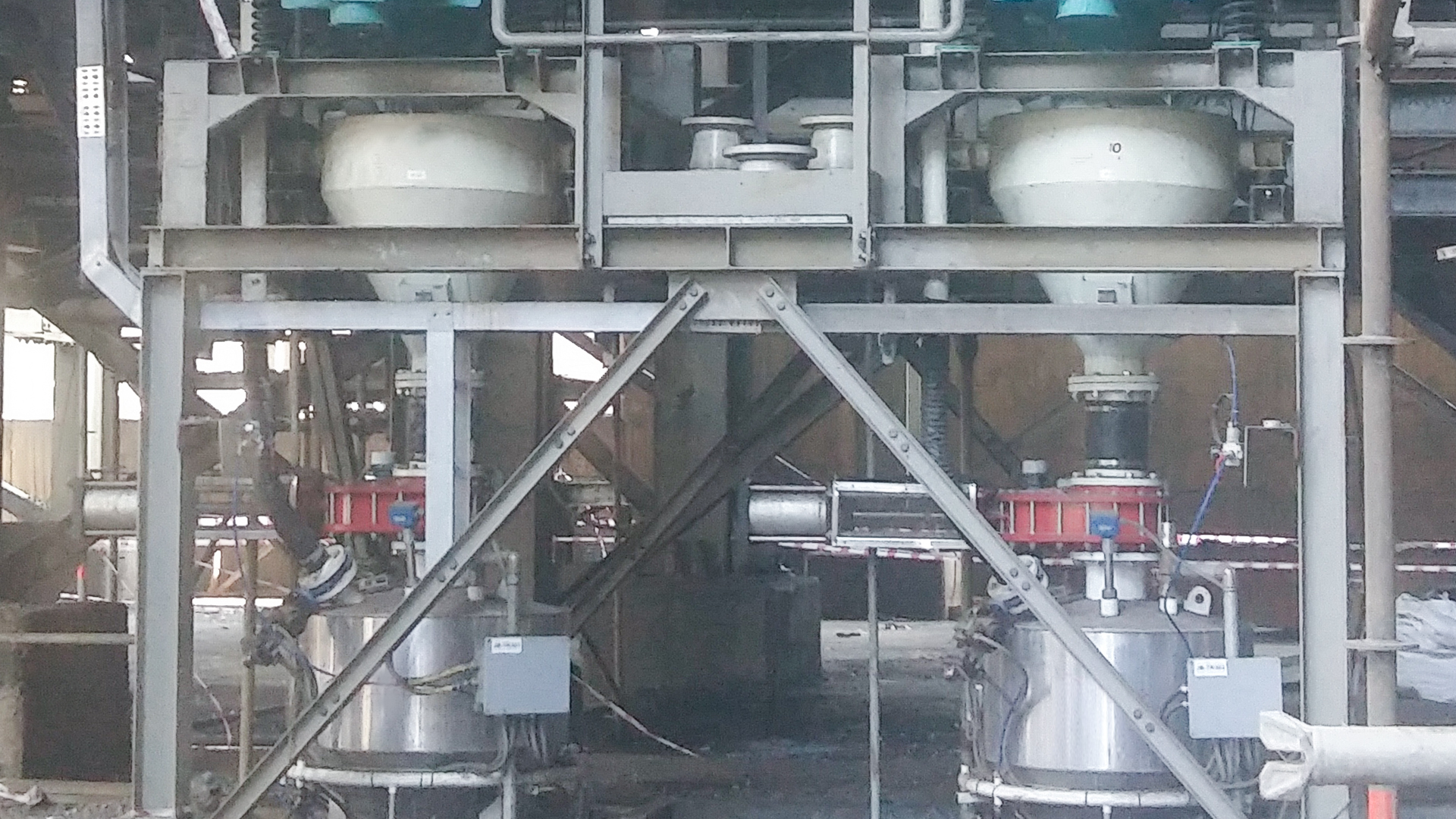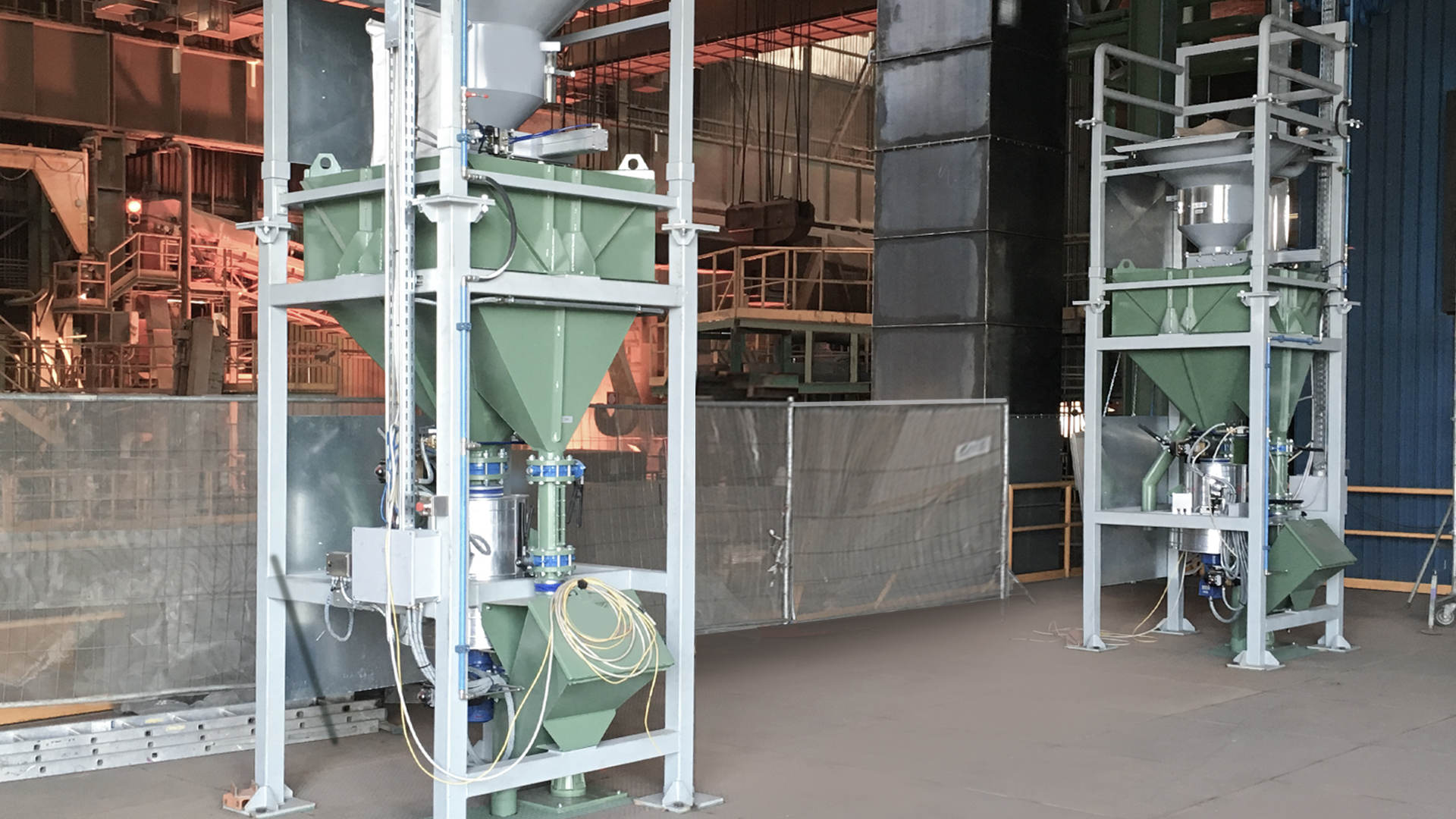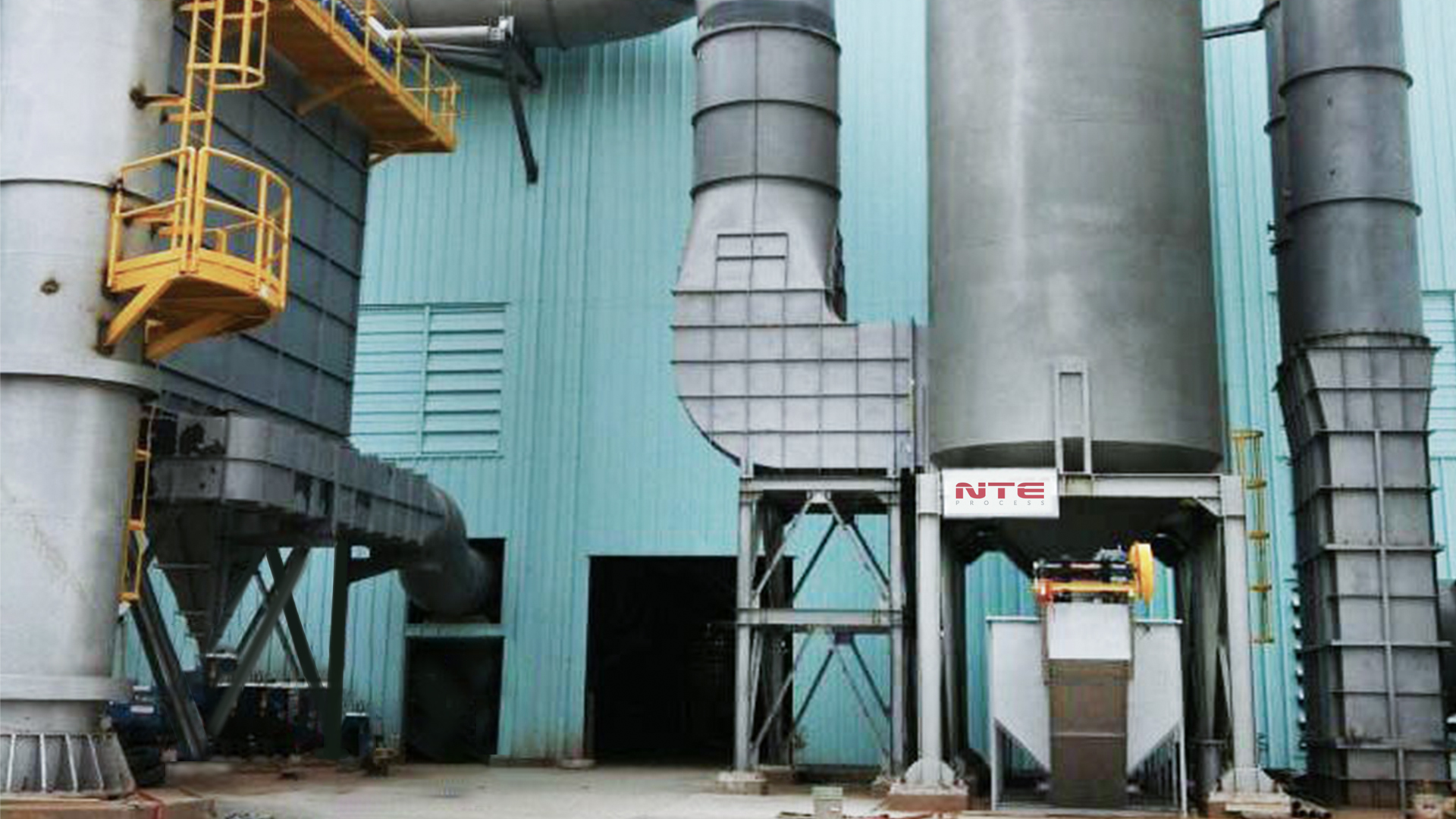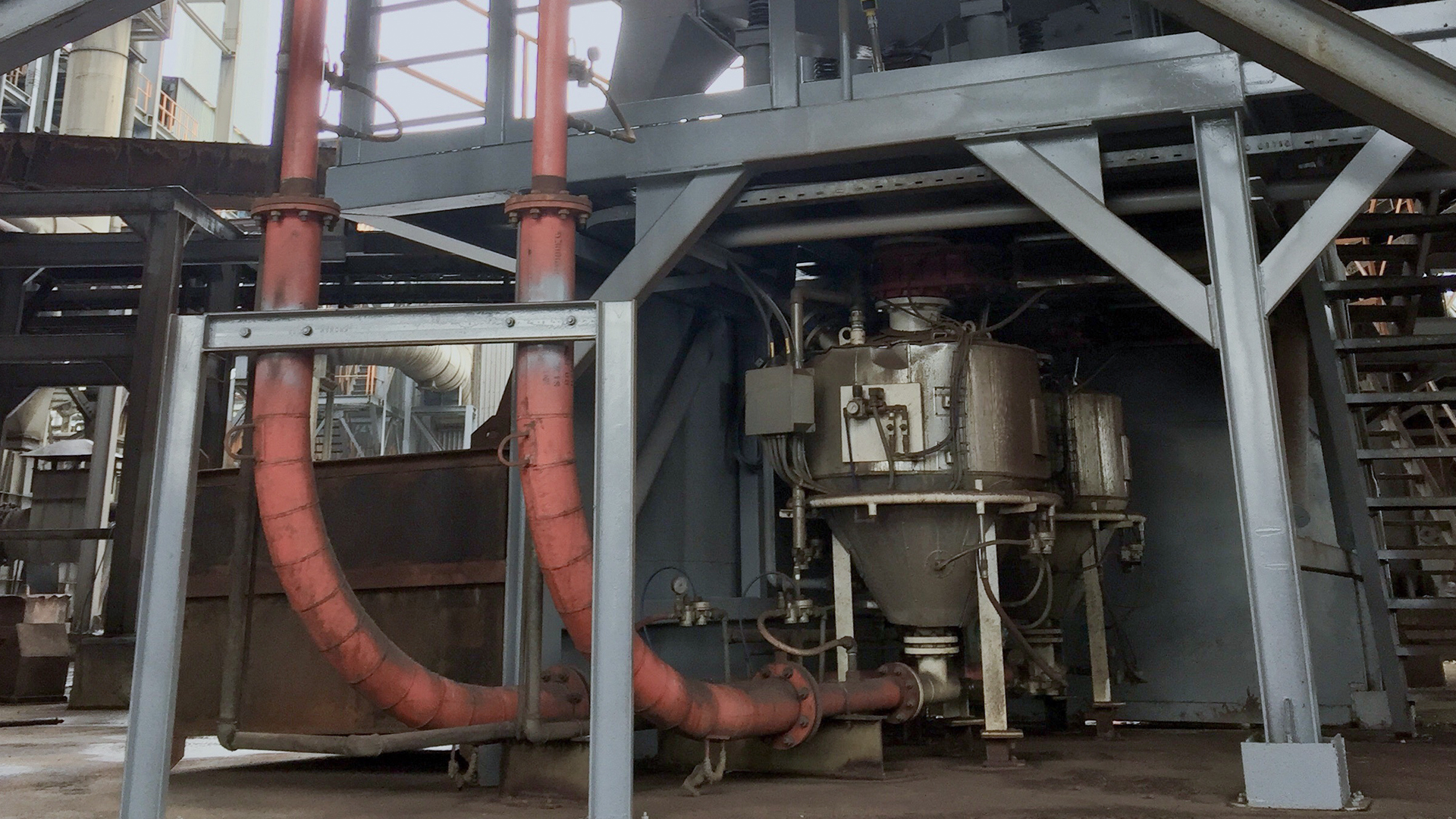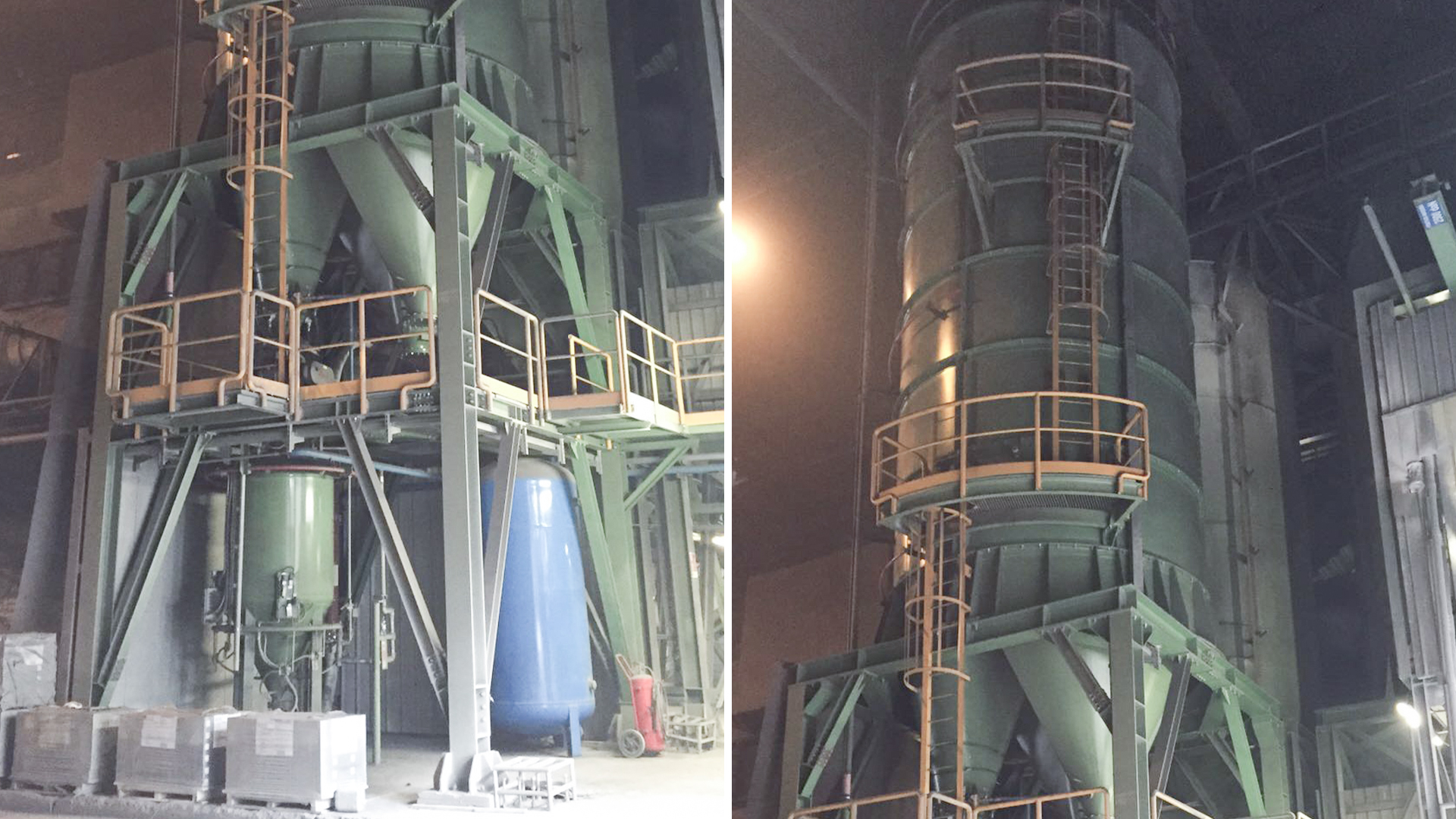 NTE Process provides its customers in the steel industry innovative and efficient process systems and solutions. From design to installation, including an excellent service based on quality products and consolidated expertise.
The solutions offered by NTE Process to steel mills and foundries are characterised by reliability and sturdiness and range from pneumatic conveying systems for sand, chromite, bentonite, blast furnace slag, etc., to carbon and lime dosing and injection systems; but also dedusting and filtration (Baghouse & Scrubber), air pollution control with DeSOx systems and mercury and dioxin control using dry injection technology for sorbents such as lime, bicarbonate and activated carbon, and also wet injection technology.
Pneumatic conveying systems are effective in this sector especially when combined with no-purge technology with Air Assists®, available both in the traditional version (with Air Assist® M366) and in the patented version.
It is a compressed air or nitrogen injection system strategically placed along the pipeline which, with the Artificial Intelligence Air Assist® M533 patent, has led to the creation of "Eco Dense-Tronic®", a unique solution in its kind which, thanks to the use of Artificial Intelligence, allows to obtain a 40% increase in efficiency and a reduction in energy consumption of up to 70%*.
For each plant equipped with Eco Dense-Tronic®, a CO2 saving equivalent to almost 3,000 new trees planted* is possible in one year.
*Results achieved with specific plant configurations.
Of particular importance are pneumatic injection systems for coal and lime, which are characterised by precise product flow control and by the optimisation of conveying air, which results in significant improvements in metallurgical processes and reduced conversion costs. NTE Process injection systems are automated and monitor and automatically adjust the coal/line injection setpoints to promote heat input efficiency and the duration of refractory materials.
For many years, NTE Process has been a leader in the creation of borax storage, dosing and injection systems to protect freshly hot-rolled pipes from oxidation. These systems are equipped with devices that accurately control the product and dispersion inside the pipes evenly along their entire inner surface.  This results in very high performance compared to traditional systems.
Customers from all over the world have chosen the following applications:
New, used or regenerated sand: dense phase pneumatic conveying systems with Air Assists® designed to reduce the fine fraction (< 0.1%).
Bentonite and mineral black: complete systems for storage, dosing and conveying to plants.
Filter dust: turnkey systems for dedusting and pneumatic conveying to storage silos for disposal in tanker trucks.
Coal dust, hydrated lime: single and multiple line injection systems inside arc furnaces (EAF).
Borax: Storage, dosing and injection systems inside hot-formed pipes.
High furnace slag: dense phase pneumatic conveying systems with Air Assists®.
Coke: recovery from filters and return to raw material storage and dosing silos;
Iron powder, briquettes and flakes: screening systems, recovery and sending to storage silos for briquetting machine loading.
Chromite: dosing systems from silos and big bags into ladles with high precision using the Circle Feeder and automatic positioning systems with the use of high-temperature cameras.
All NTE Process systems use innovative, highly automated technologies in accordance with Industry 4.0 requirements.