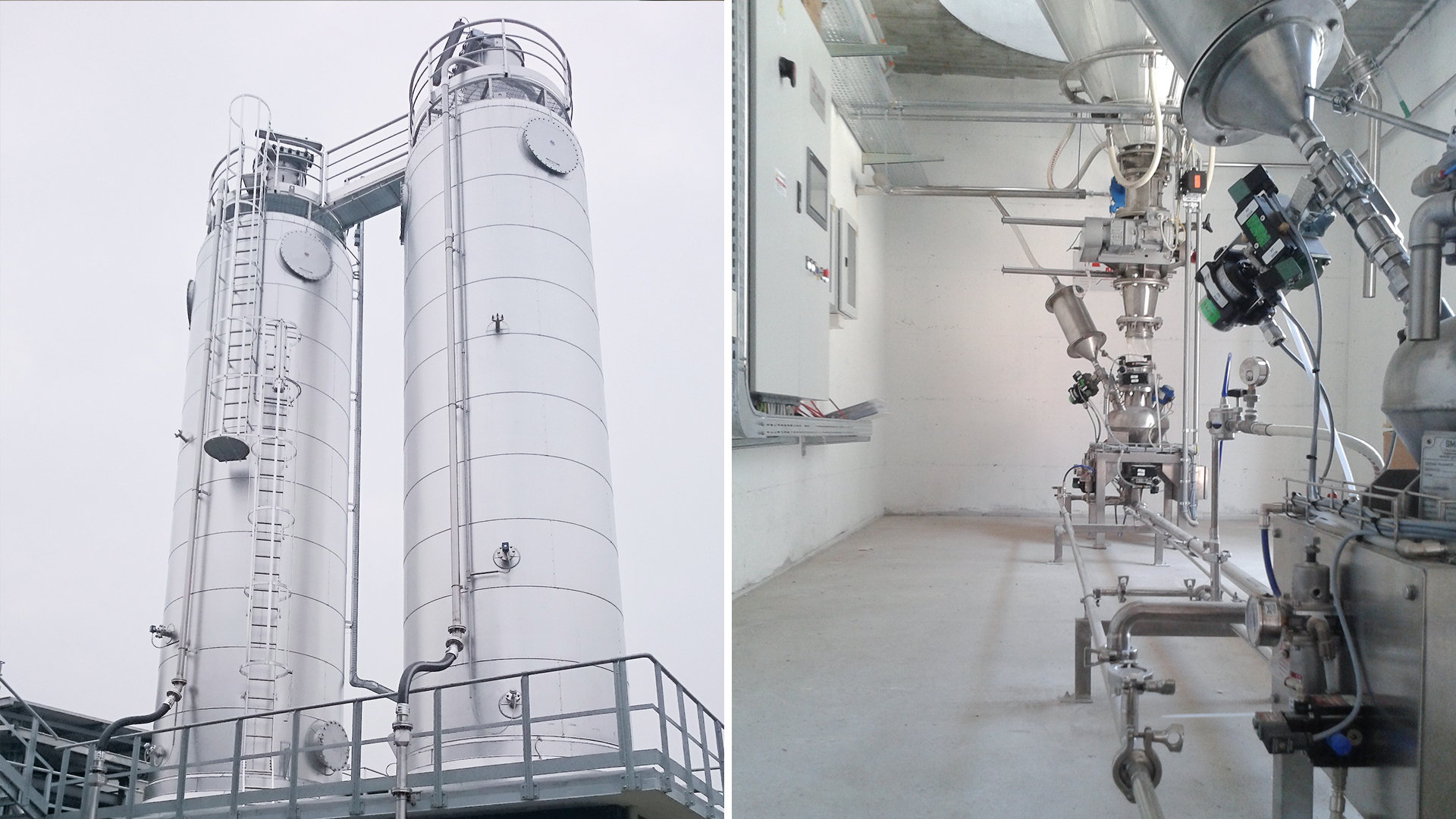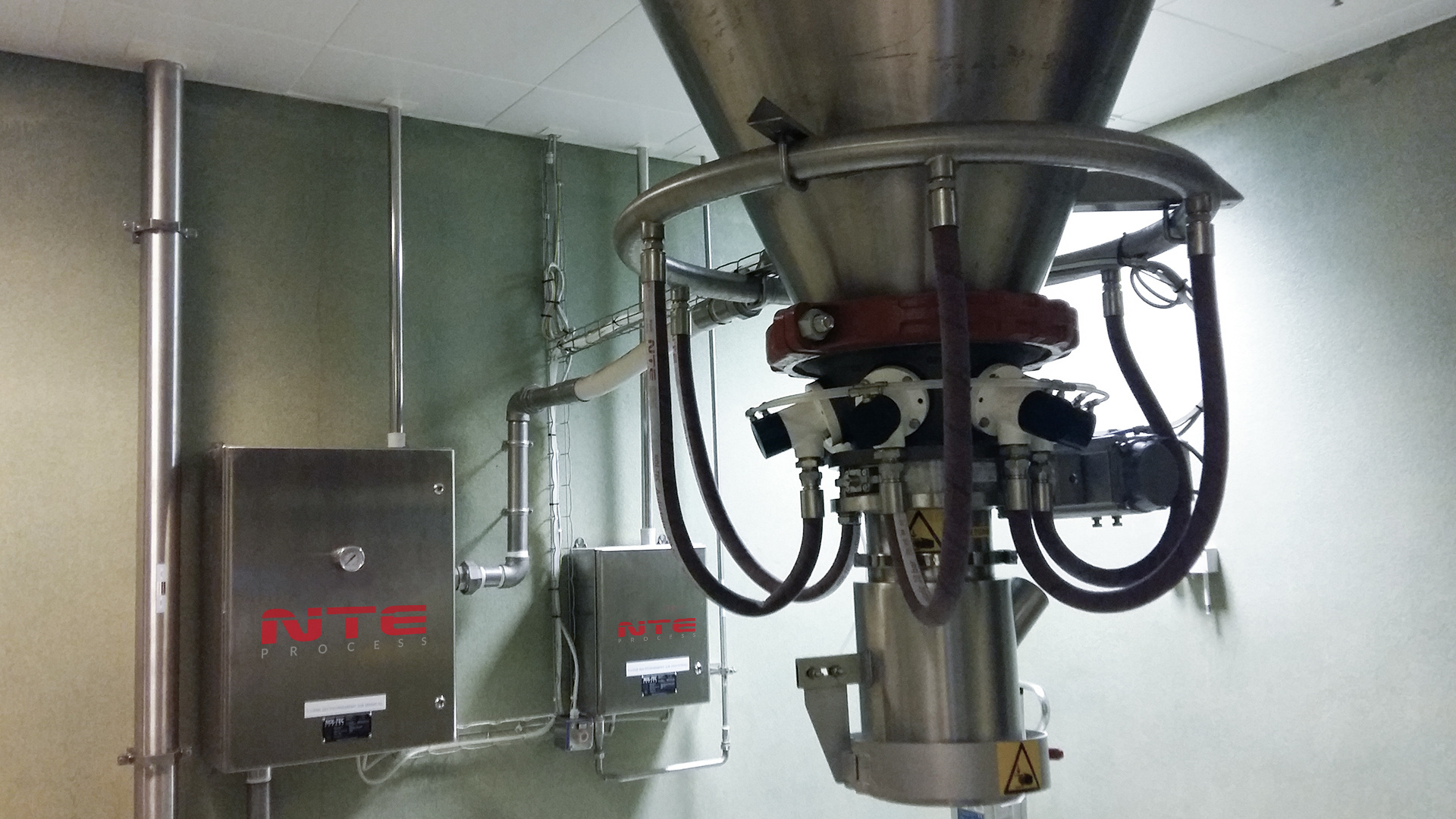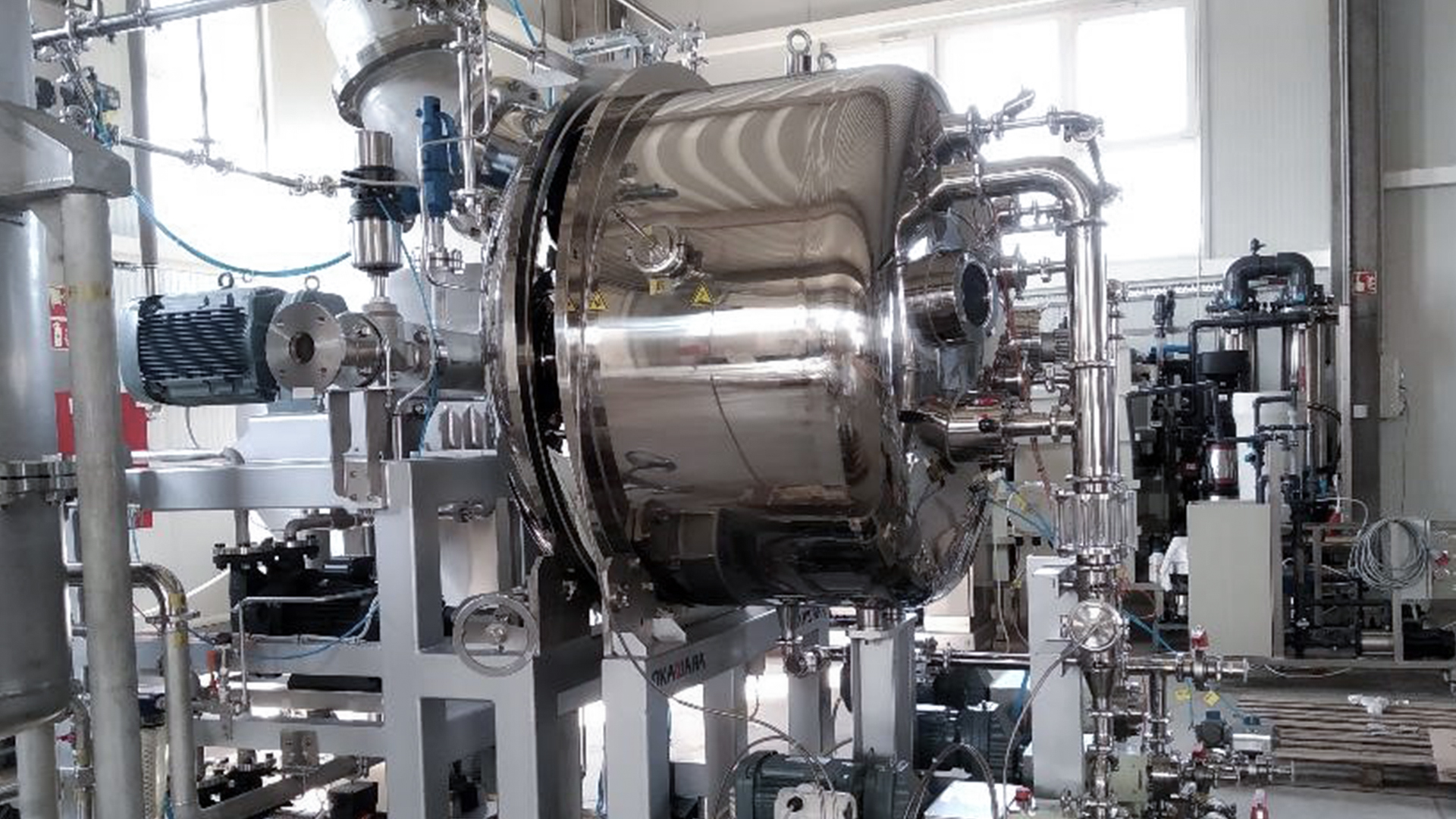 Healthier lifestyles have greatly increased the use of nutraceuticals, such as functional extracts of herbs, vegetables and fruits, which are also increasingly used in pharmaceuticals and dietary supplements. Pharmaceutical and nutraceutical companies are increasingly using NTE Process's technologies in their production lines as they are suitable for handling extracts or ingredients present in their products which represent some of the most difficult and sensitive compounds to process. Since the preservation of these constituents, such as enzymes and proteins, is extremely important for the efficacy of the final product, all systems are designed in full compliance with GMP guidelines, all parts in contact with the product are FDA approved and cleaning of pipes and CIP (clean in place) machinery.
NTE Process covers all relevant process phases of material handling such as storage and dosing, pneumatic conveying, homogenization and mixing, extraction, drying and spray drying up to turnkey systems including bagging.
The process solutions for pharmaceutical industry provided by NTE Process include big-bag and bag emptying systems equipped with "split valves", glove boxes, circular screens and lump-breaking machines, fully integrated dosing systems with a wide variety of both continuous and batch processes are added.
For managing recipes, Wonderbatch® technology has been developed which guarantees the highest quality standards for pharmaceutical and nutraceutical formulations being characterized by in-line formulation systems which allow dosing from bins and mobile containers (IBC) or directly from big bag, with a considerable reduction in cleaning and product change times, combined with the possibility of mixing the batch directly in the mobile container.
Thanks to the collaboration with Okawara MFG, leader in drying technologies, the NTE Process solutions for the pharmaceutical and nutraceutical sector are completed with:
– Evapor: a vacuum evaporator specially designed for the concentration of heat sensitive, viscous and high value products, and able to reach a higher level of concentration than traditional evaporators;
– Ribocone: a multipurpose equipment that in a single machine performs mixing, drying, cooling, vacuum drying, filtration and drying (vacuum) and heat treatment (for the reduction of vital cells, for crystallization, for chemical reactions).
Also noteworthy is the partnership with Ohkawara Kahkoki, world leader in the production of Spray Dryers with unique technological solutions such as Spray Bags and patented nozzles. In fact, this collaboration allows NTE Process to integrate Spray Drying technology into its solutions, which allows to obtain high quality engineered powders. This process allows the atomization of liquid and slurry solutions, with different viscosities, obtaining a final product with a very precise particle size, particles with the desired shape and high flowability. This is a suitable solution against the deterioration of the product in contact with heat and a guarantee of high purity of the finished product.
Finally, another strategic collaboration is the one with Semi-Bulk Systems, world-class partner for process solutions for in-line mixing based on a special Vacucam® Ejector which constitutes the most effective method for the complete dispersion of solid products inside a liquid and capable of optimizing process efficiency and reducing production costs.
These solutions are mainly applied to the following products:
excipients (sugar, lactose, cellulose, malt, fructose, microcrystalline cellulose MCC, hydroxypropylcellulose HPC, lactose hydroxypropylmethyl cellulose HPMC, starches, etc.): batching and conveying, both dense and diluted phase, for loading tablet machines and coating tablets;
enzymes and antibiotics: thin centrifugal film vacuum evaporators (Evapor) which, thanks to the low concentration temperatures and the short residence time of the product, returns a high quality final product;
supplements, vitamins and other powders for the pharmaceutical industry: spray drying and delicate pneumatic conveying directly to mixing or bagging stations;
pastilles, tablets and finished dragees: dense phase pneumatic conveying at low speed from coating pans or from tablet machines to the packing lines;
diluents and fillers (salt, calcium phosphate etc.);
binders (corn starch, sucrose, etc.) batching and conveying (both dense and dilute phase) for loading tablet making machines and tablet coating;
dyes and preservatives (iron oxide, ferric oxide, etc.);
sweeteners and flavourings: spray drying and mixing with liquid injection.
NTE Process creates tailor-made solutions according to the specific customer needs, in easy-to-clean hygienic executions, with options on various modes of product containment, cleaning and accessibility. The main objective is to maintain the quality of the treated product.