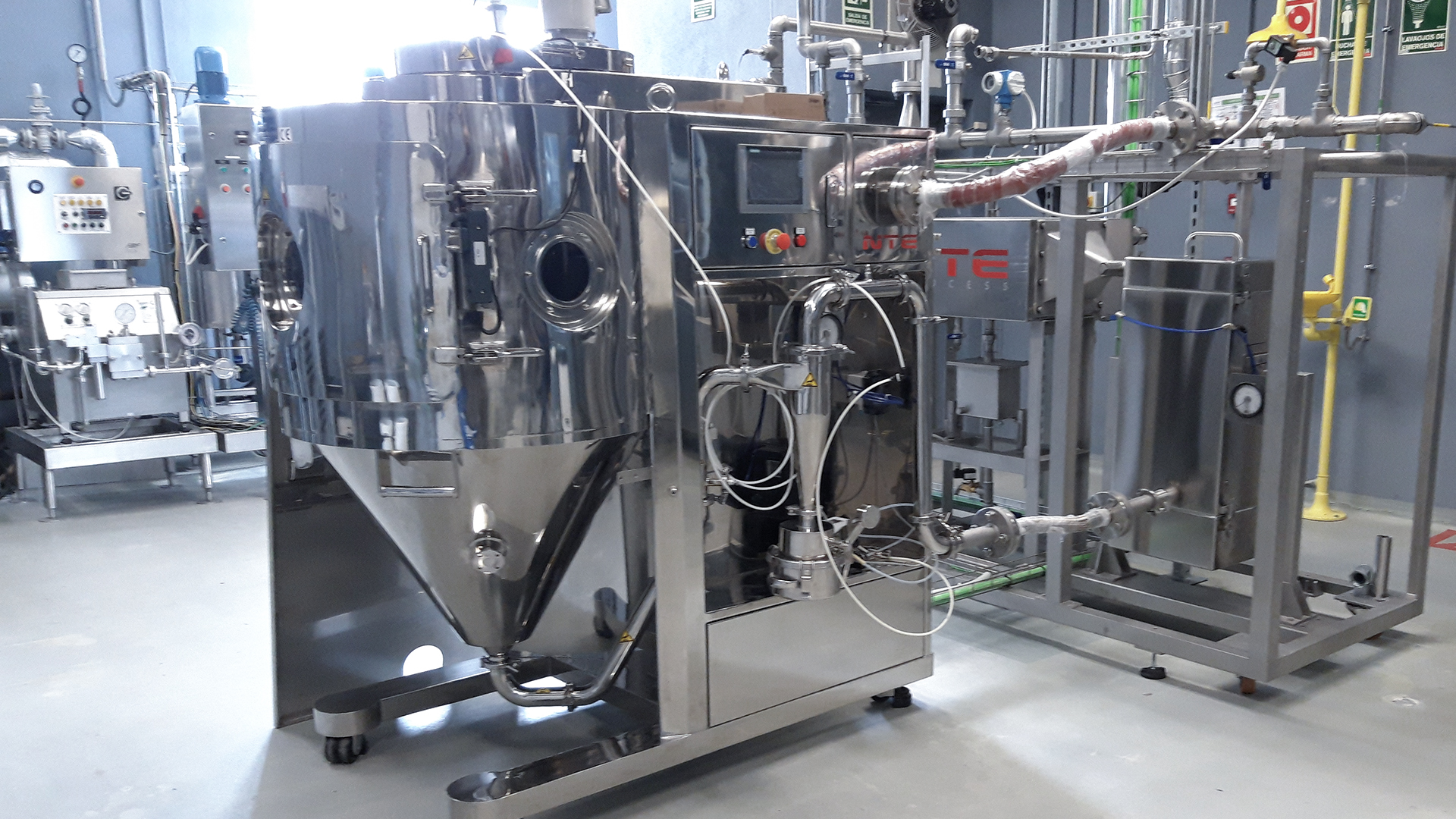 The NTE Process Spray Dryer – powered by Ohkawara Kakohki – allows for the fast and efficient atomisation of liquid or slurry compounds with different viscosities, producing fine engineered powders with very precise particle sizes (down to <10µ) thanks to the use of patented spray nozzles.
The resulting powders are characterised by high flowability, solubility and dispersibility for easy conveying and storage.
The NTE Process Spray Dryer is particularly suitable for applications in the technical ceramics, fine chemicals, food and nutraceuticals sectors.
In the closed-loop versions, it is possible to process highly explosive powders and solvents and design inert nitrogen systems.
In addition to this, there is a "Spray Bag" version particularly suitable for facilitating production changeovers in applications in the pigment, flavouring and additive industries or in pre-mixed products for the food industry, thanks to the fact that the drying chamber can be easily replaced, as it consists of an easily washable fabric instead of a steel chamber.
Advantages:
spray drying of even flammable solvents
high purity of the finished product
no product deterioration in contact with heat
easy cleaning
patented and versatile atomisers
regularity and repeatability of performance
NTE Process offers atomisation solutions with different approaches: from complete plants, to retrofitting in existing plants, to supplying spray dryers for laboratories or testing at our NTE Scientific Hub.