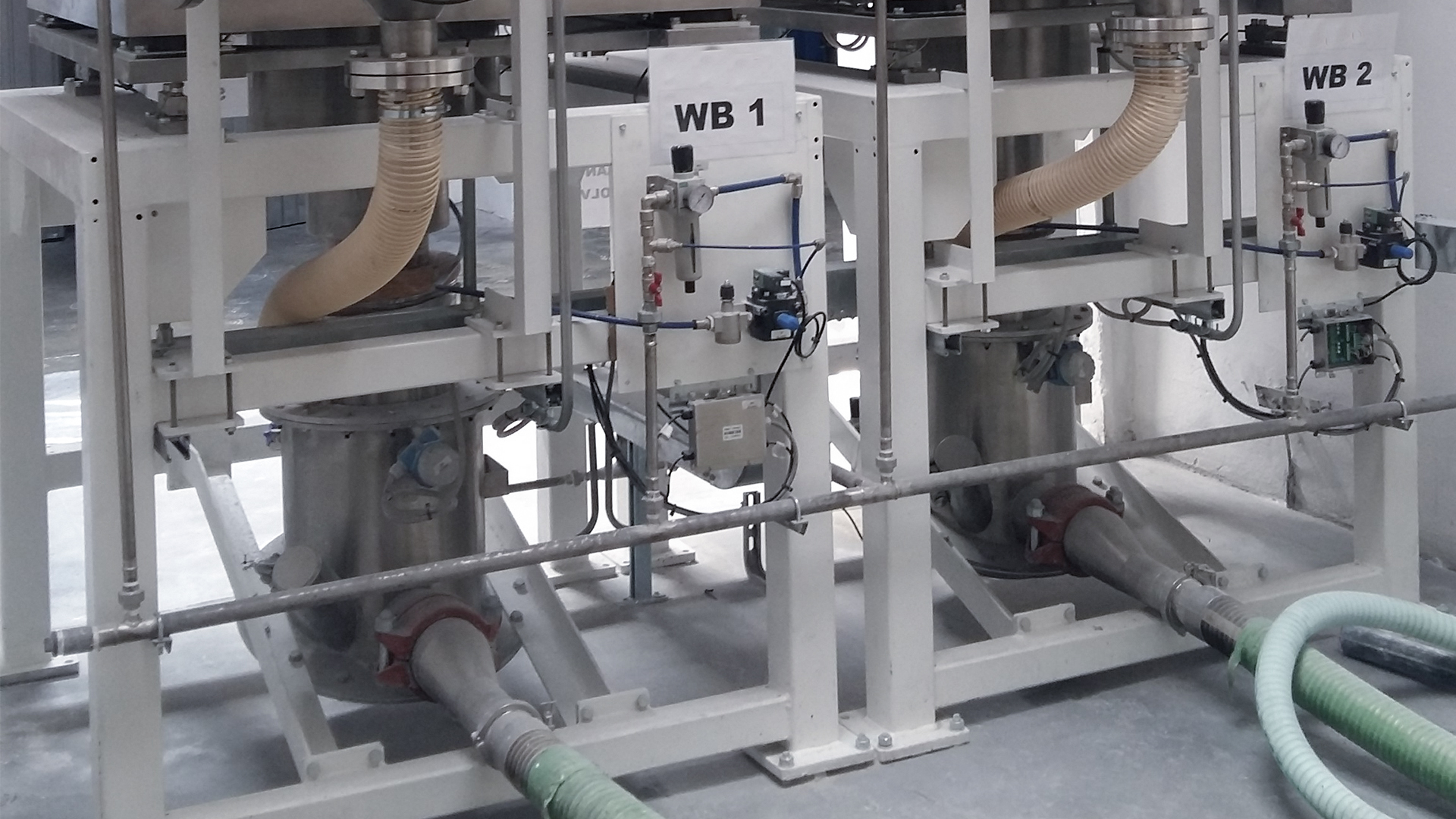 The Minijet TiO2 M504 is a NTE Process' mini transporter suitable for the semi-dense phase conveying of cohesive and sticky products (e.g. titanium dioxide, resins, talc and additives for PVC and rubber).
The innovation of this machine consists in the presence of a special shaped fluidising membrane along the parts of the transporter, which conveys the product more easily towards the outlet, preventing build-up and residues.
The Minijet TiO2 M504 is made up of components that require little maintenance. It can be installed under silos, mobile containers (IBC), hoppers, filters, big bag and bag emptying systems. The unit can be isolated by a valve and flanged directly under the loading hopper.
Finally, the internal surface of the Minijet can be customised according to specific needs; and it is also possible to combine special flexible hoses and the Air Assist® M366/M533 system for better air/product ratio management even along the conveying line.