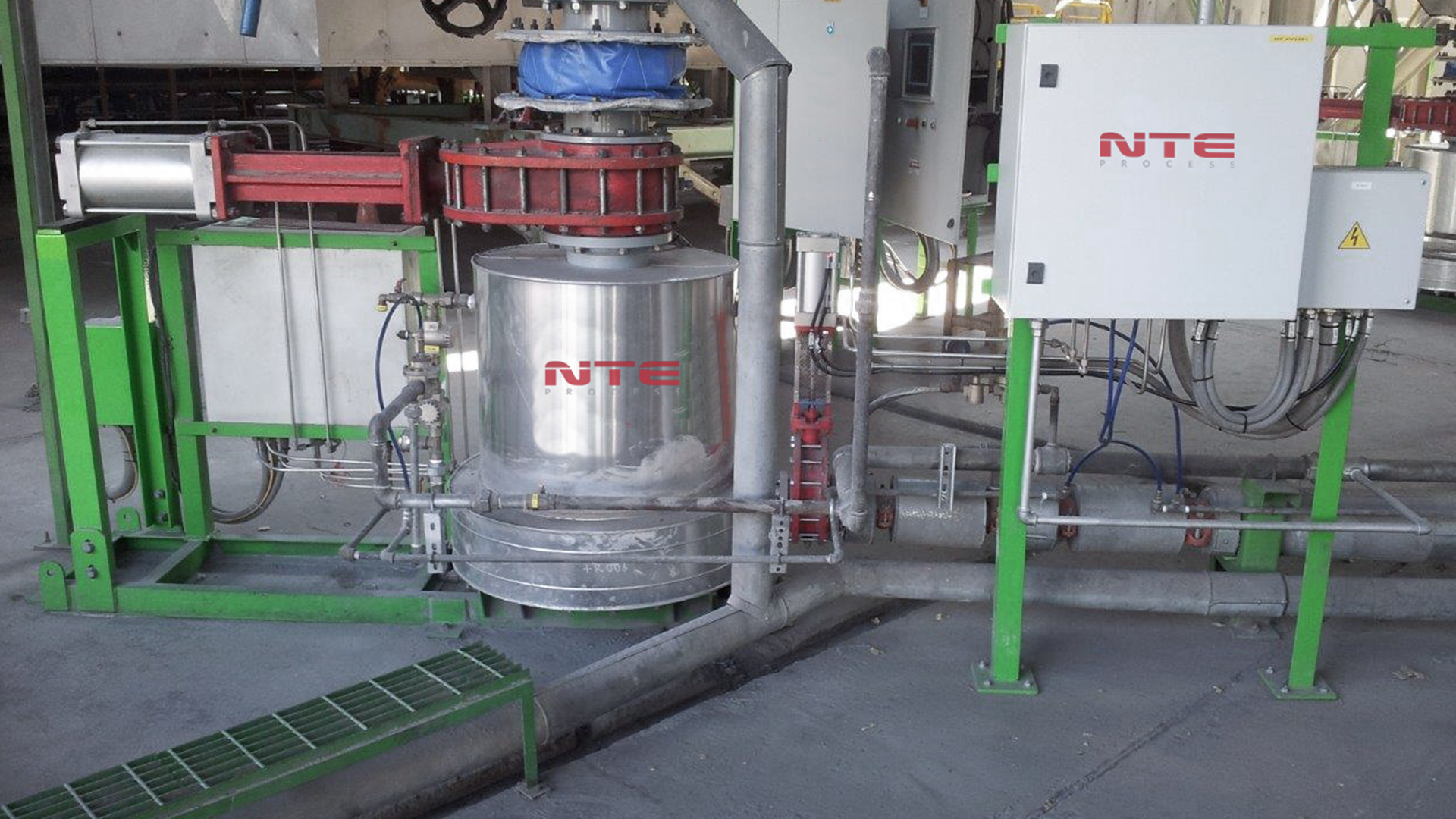 The NTE Process Minijet Ash on Skid M504 is a pre-assembled and pre-wired unit suitable for dense phase conveying of fly ash and dust from filters/ESPs installed at steel mills, biomass-fuelled plants, incinerators, glassworks, etc.
It can be installed under silos and hoppers, as well as economisers and boilers suitably equipped with lump breaker M503 and crusher systems.
The Minijet Ash on Skid M504 features a special double ceramic disc valve M508 suitable for ash and highly abrasive products and high temperatures (up to 400°C) and requires little maintenance as it has no gaskets and is equipped with seal and valve seat flushing systems.
The ceramic structure of the sealing surfaces drastically reduces the degree of wear of the valves, and therefore maintenance costs.
The Skid can be equipped with an on-board control panel with HMI for stand-alone operation or a junction box for remote control (analogue or digital).
The system is sturdy, compact, flexible and economical. Its low air consumption allows it to be used anywhere, simply by connecting it to a compressed air network.
NTE Process combines the fluidised bottom technology of its Minijet, a compact, sturdy transporter suitable for potentially cohesive powders, with the patented technology of Air Assist® devices M366/M533, suitable for controlled air injection along dense phase conveyors and conveying lines.
This technology is a winner in all coal, oil or biomass ash conveying applications, even over long distances and at high flow rates. In fact, several Minijets can be connected on the same conveying line, allowing for installation in small spaces, but allowing simultaneous conveying to increase flow rates and efficiency.