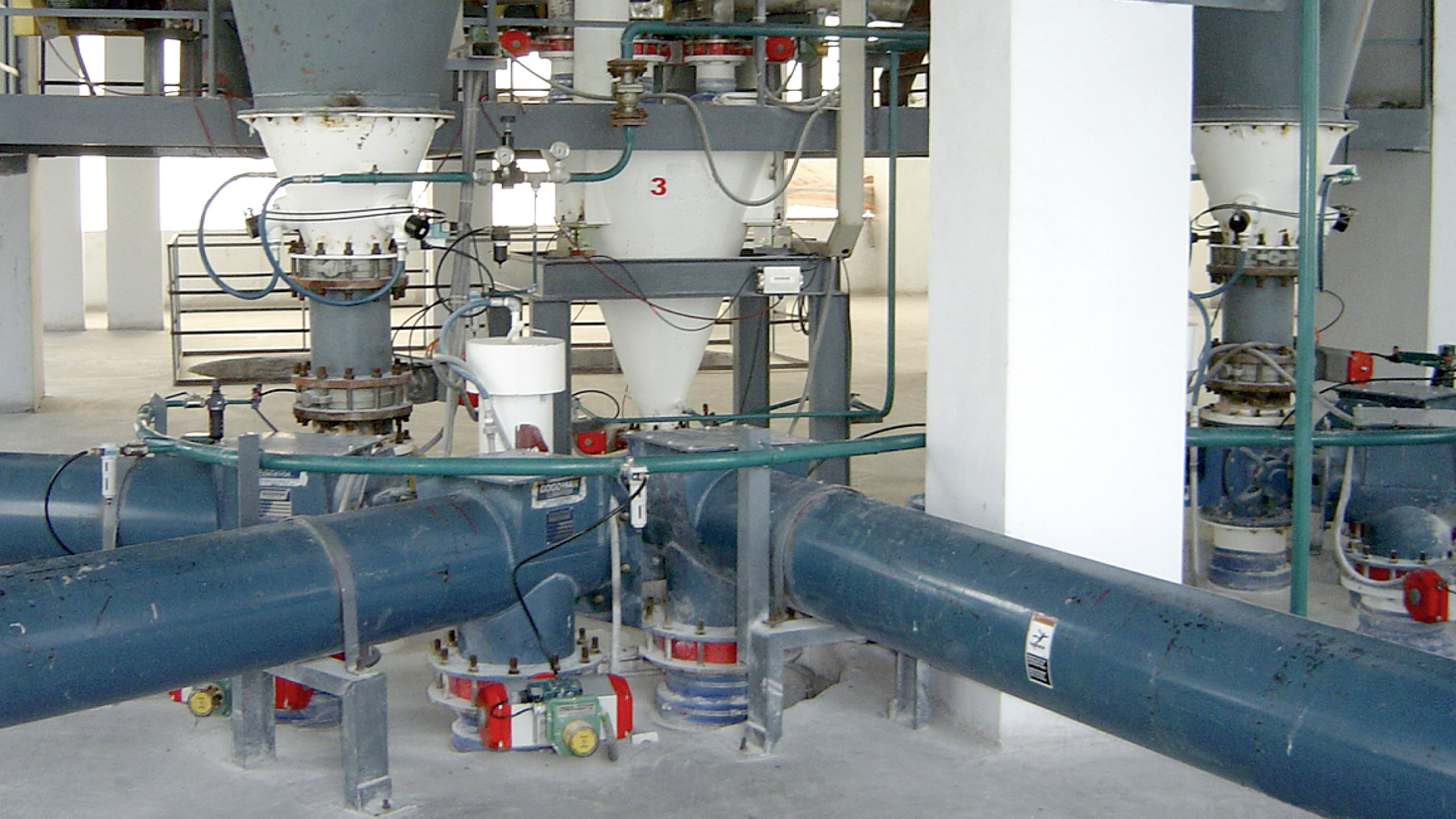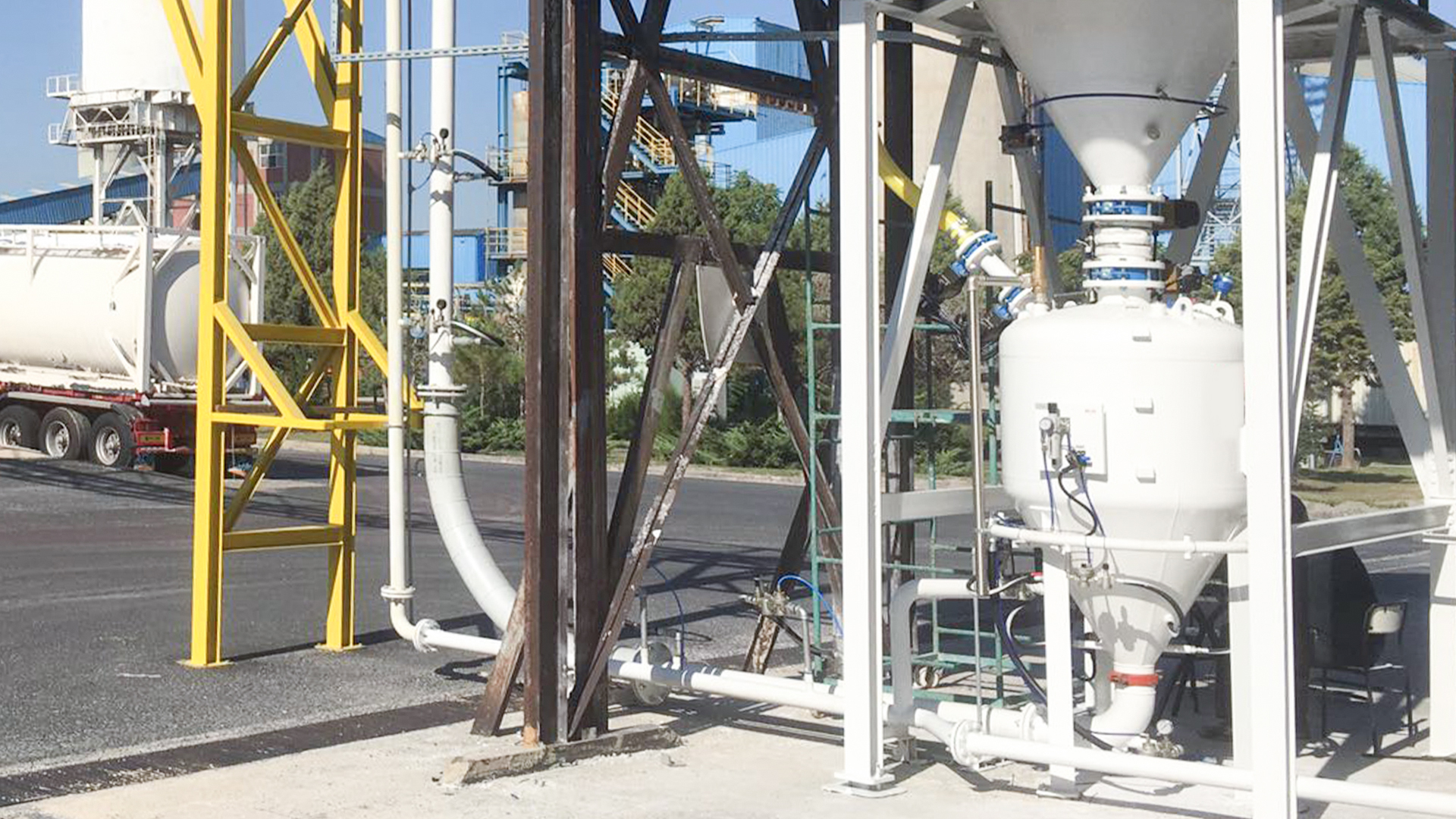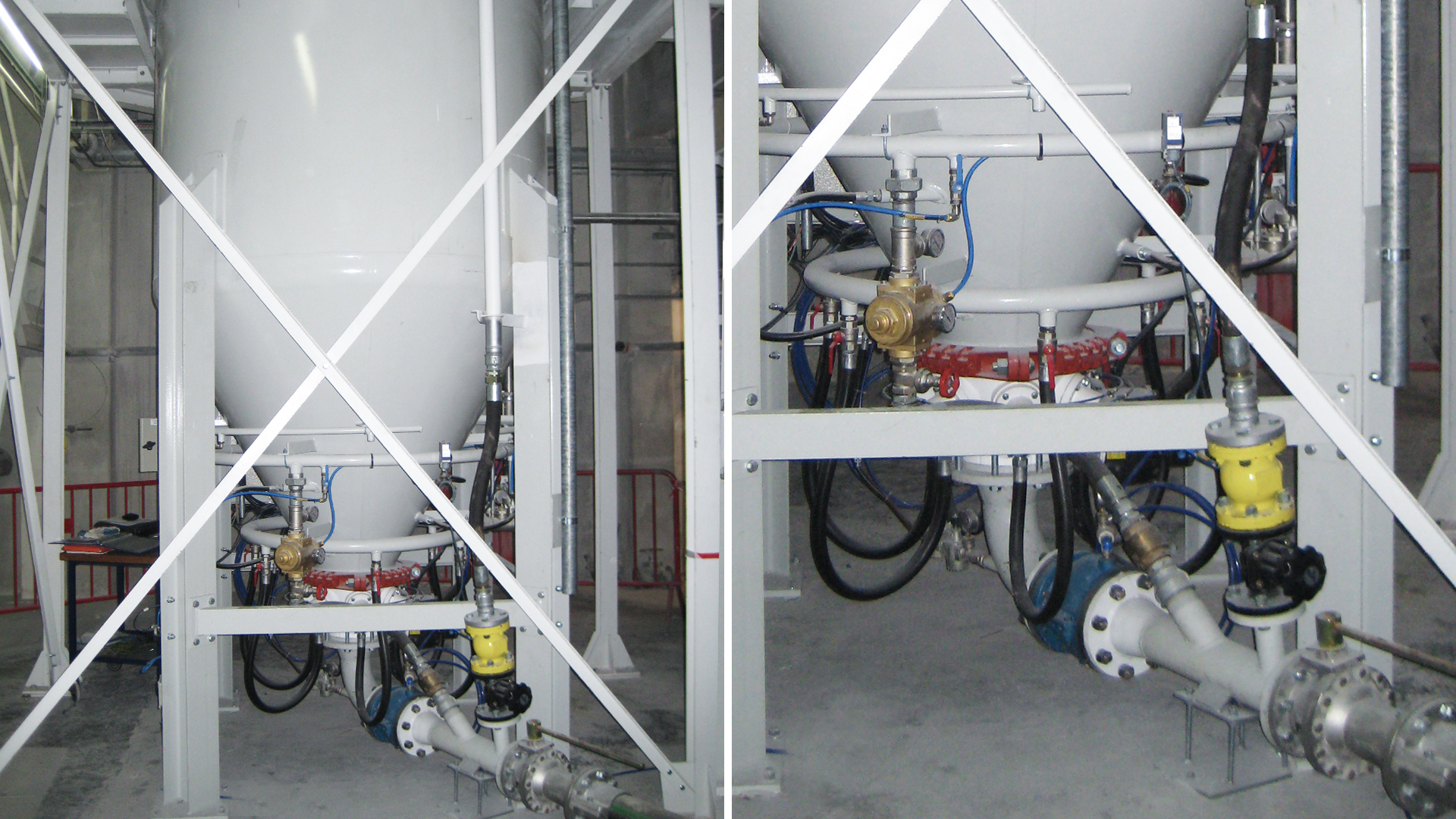 NTE Process provides solutions for the storage and recovery of raw materials all over the world, from batteries of silos to big bag unloading stations, as well as innovative and customised applications for electronic weighing, dosing, mixing, spray drying, suction and control of harmful emission systems. It is the ideal partner for integrated solutions including complete Batch House, furnace loading and flue gas line.
In addition to turnkey solutions for preparing and conveying raw materials, NTE Process manufactures batch conveying systems without segregation and successfully applies pneumatic blending for the production of glass and glass fibre with a new concept for completely prefabricated, pre-wired and modular Batch House.
To protect the working environment from dangerous products, such as cobalt and selenium, NTE Process has developed a special system, Wonderbatch®. By means of a special unloading station, the products can be sent to the hopper located in the composition area without any contact with the operators and avoiding the use of bags or big bags that could disperse dust and contaminate the environments with harmful substances.
The attention to environmental protection has allowed the company to develop various green technologies including a dry sorbent injection system. By continuously transferring sorbent products (hydrated lime, bicarbonate, trona, activated carbon, etc.) from the storage silos to the injection lances positioned on the flue gas duct, this technology allows for the abatement of harmful emissions such as SO2, SO3, HF, HCl, Mercury and Dioxins.
The main applications in the glassworks sector are:
Glass fibre: dosing and blending systems (Blender/Transporter) for batch preparation; pneumatic conveying systems for ground glass fibre from storage silos to batching plant.
Scrap glass: loading, grinding and distribution system of scrap within the batch or on the furnace loading belts.
Hollow glass and Flat glass: batch house complete with control and SCADA systems.
Solar glass: storage, batching, conveying and blending of minor ingredients (iron oxide, chromium and cobalt).
Special glass (LCD, pharmaceutical bottles, etc.): pneumatic conveying of raw materials (e.g. soda ash and dolomite) from bins and big bags to hoppers and dosing in the blender.
Silica, Dolomite, Soda, Cobalt, Selenium, Carbon, etc.: storage, dosing and blending systems for Glass composition
Filter ash and reacted products: dense phase pneumatic conveying systems for long distances and recirculation of powders in batch houses or to storage silos for disposal.
NTE Process is the only supplier in this market that manufactures the entire process chain from the Batch House to the flue gas line, with the most comprehensive technical knowledge and the offer of a single source provider also for turnkey plants.
Its main objective is always to offer the best technical solution on the market in terms of efficiency, ecology, safety and sustainability.