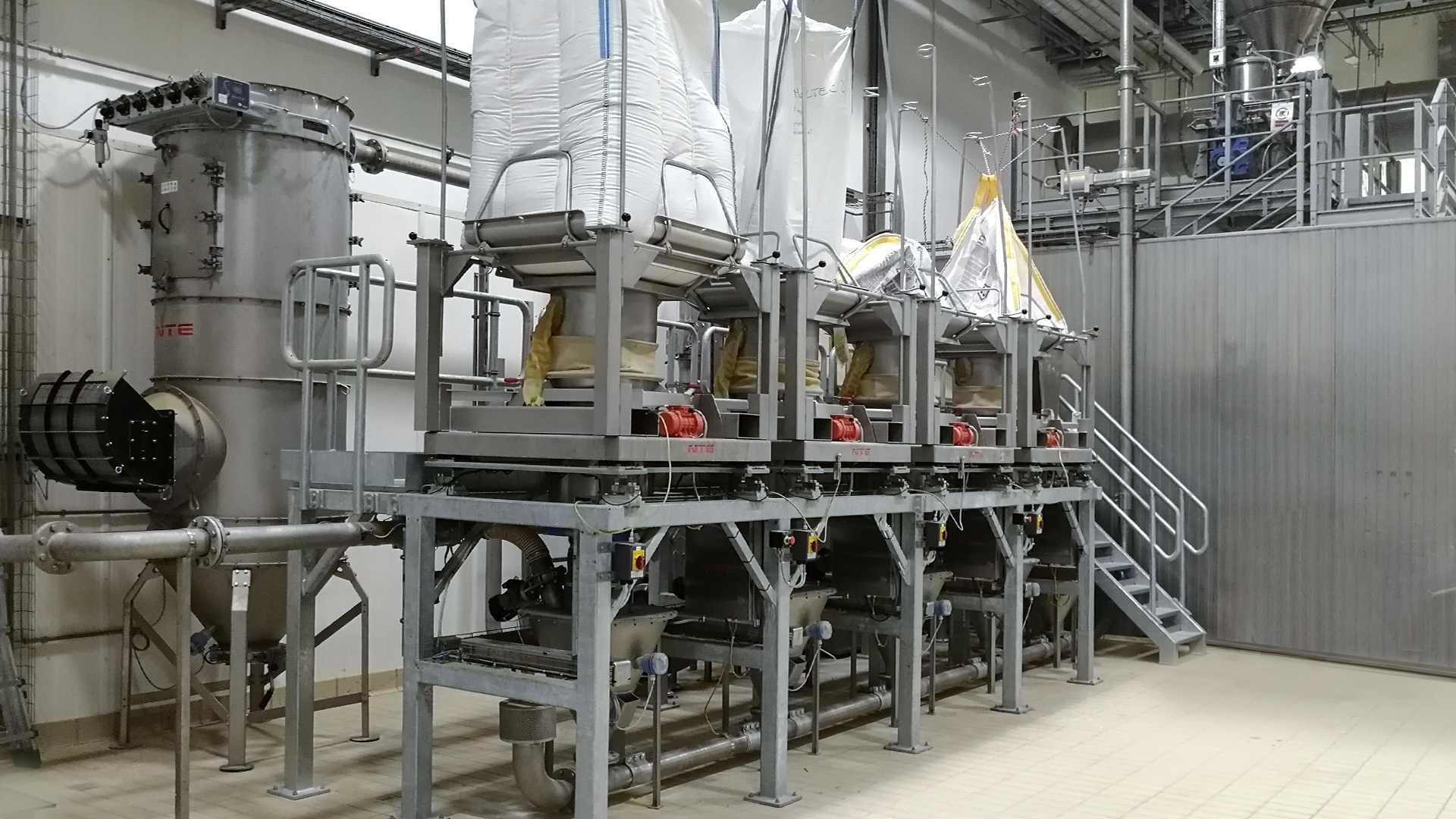 Wonderbatch® is the revolutionary NTE Process technology for in-line formulation which provides a complete solution for handling recipes, batching and, in general, for handling material in mobile containers (IBCs) or big bags, especially in the Light Duty industrial sectors such as food, chemical, batteries and fine ceramics.
Wonderbatch® allows you to formulate a wide range of recipes directly in the IBCs. This is an activity usually performed offline or directly connected to a pneumatic conveying system which is instead performed inline.
The system is based on the Wonderbatch® Station M510-513 and guarantees maximum flexibility to the batch processing flow according to production needs and avoids the risk of contamination, optimizes space and increases production. In particular, the use of the cone valve M501 guarantees the effective unloading of raw materials and the loading of bagging machines without segregation in the case of mixed products.
Tests carried out at the NTE Scientific Hub have shown a time saving of 40% compared to the use of traditional systems. This, together with the following benefits, makes Wonderbatch® a unique technology for flexible formulation:
reduction of downtime concerning the formulation of powder recipes to process the batch
dosing directly from big bag
automatic monitoring of the entire process
elimination of contamination
traceability through weighing and control systems
reduction of cleaning times
possibility of mixing the batch directly in the mobile container.
NTE Process is at your disposal to customize the Wonderbatch® system according to your needs.