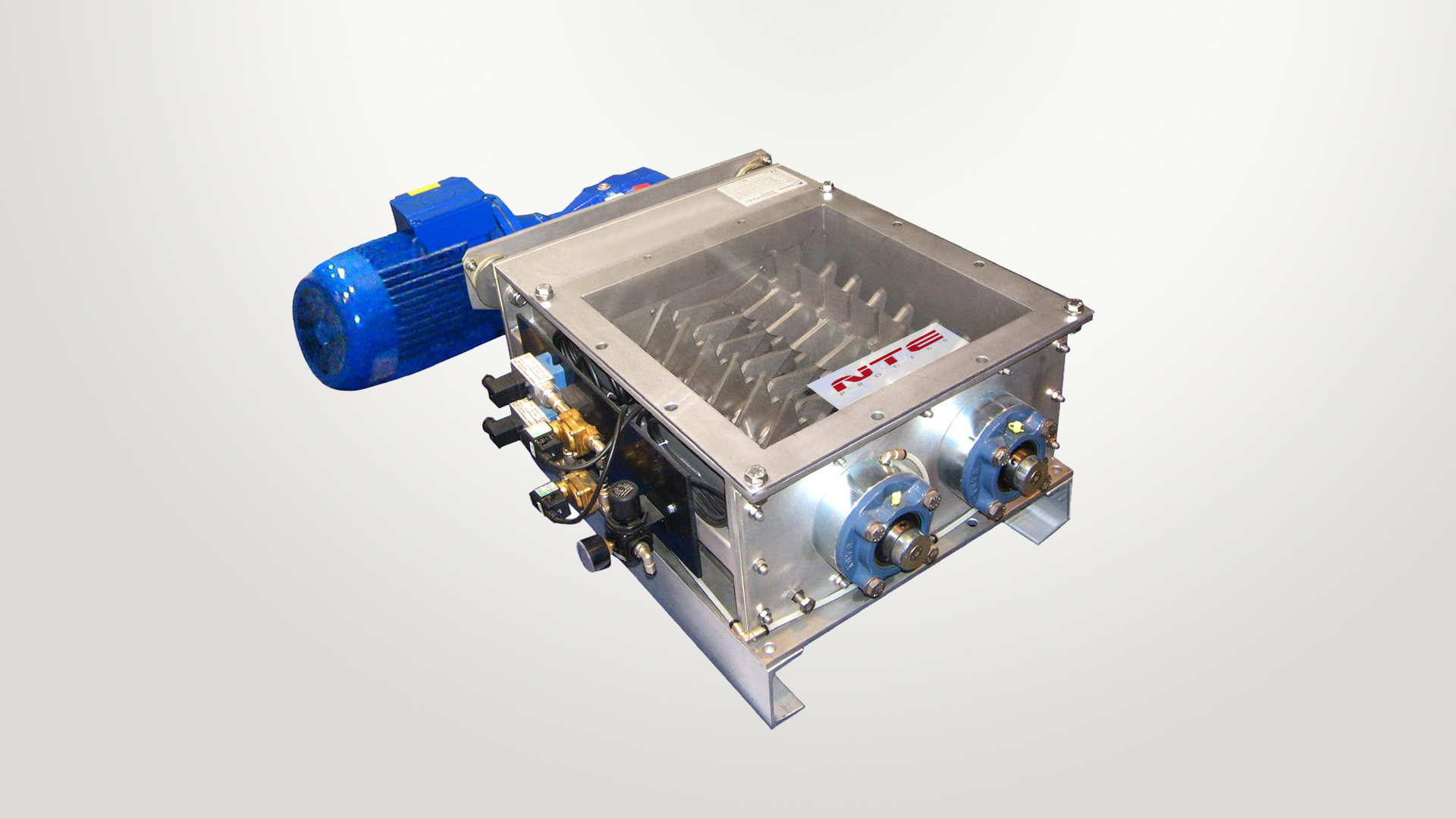 The single- or double-shaft delumpers RG are the ideal solution for breaking up agglomerates of powders or granules on process lines. This equipment consist of a sturdy body, made of carbon or steinless steel, in which one or two lump-breaking shafts and a fixed grid are inserted.
The lumps are stopped by the grid, while the shafts, which are suitably shaped and spaced, will reduced them in size.
The lump breaker is made of a variety of materials, including AISI 304 or 316, and is CE certified; An ATEX version for dust and gas zone installation is also available.
Small dimensions for the single shaft (200x200mm), while high capacities for the double shafts models (up to 800x800mm) are available.
The easy installation and limited maintenance are the salient features that make the delumpers RG an effective choice for material size control or gritting.
Certifications:
Advantages:
integrated fluidizing system
solid steel construction
special blade design