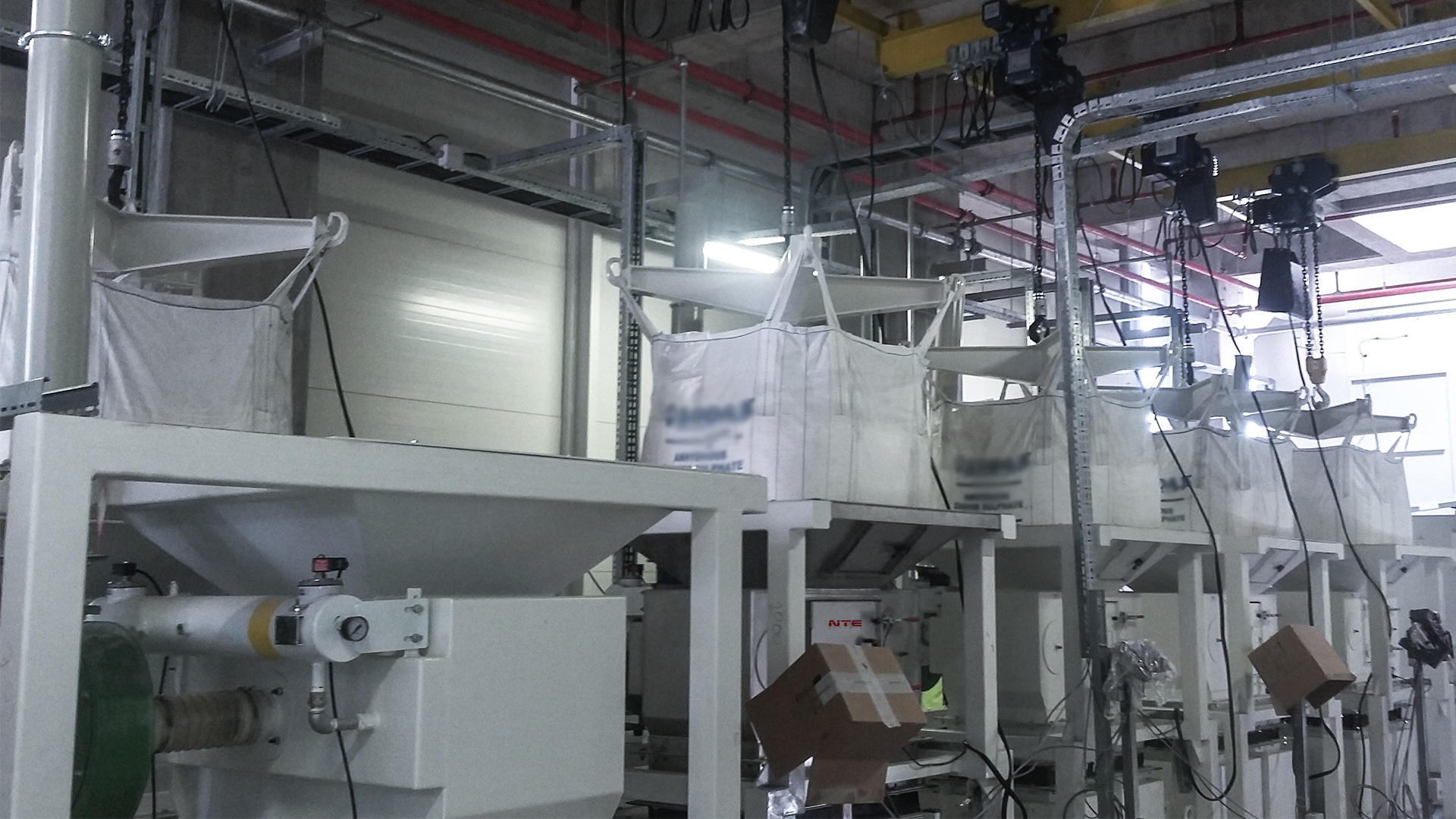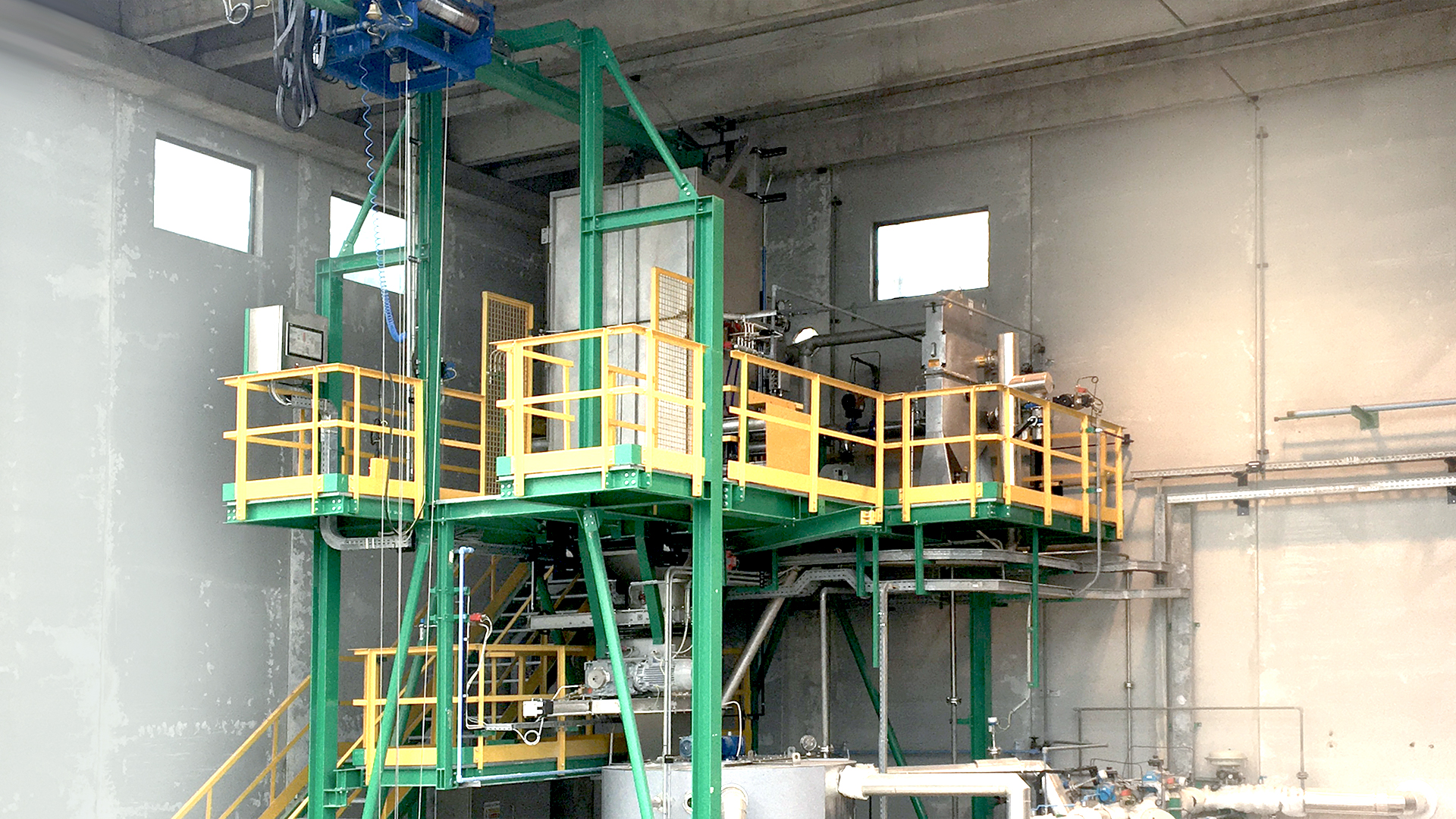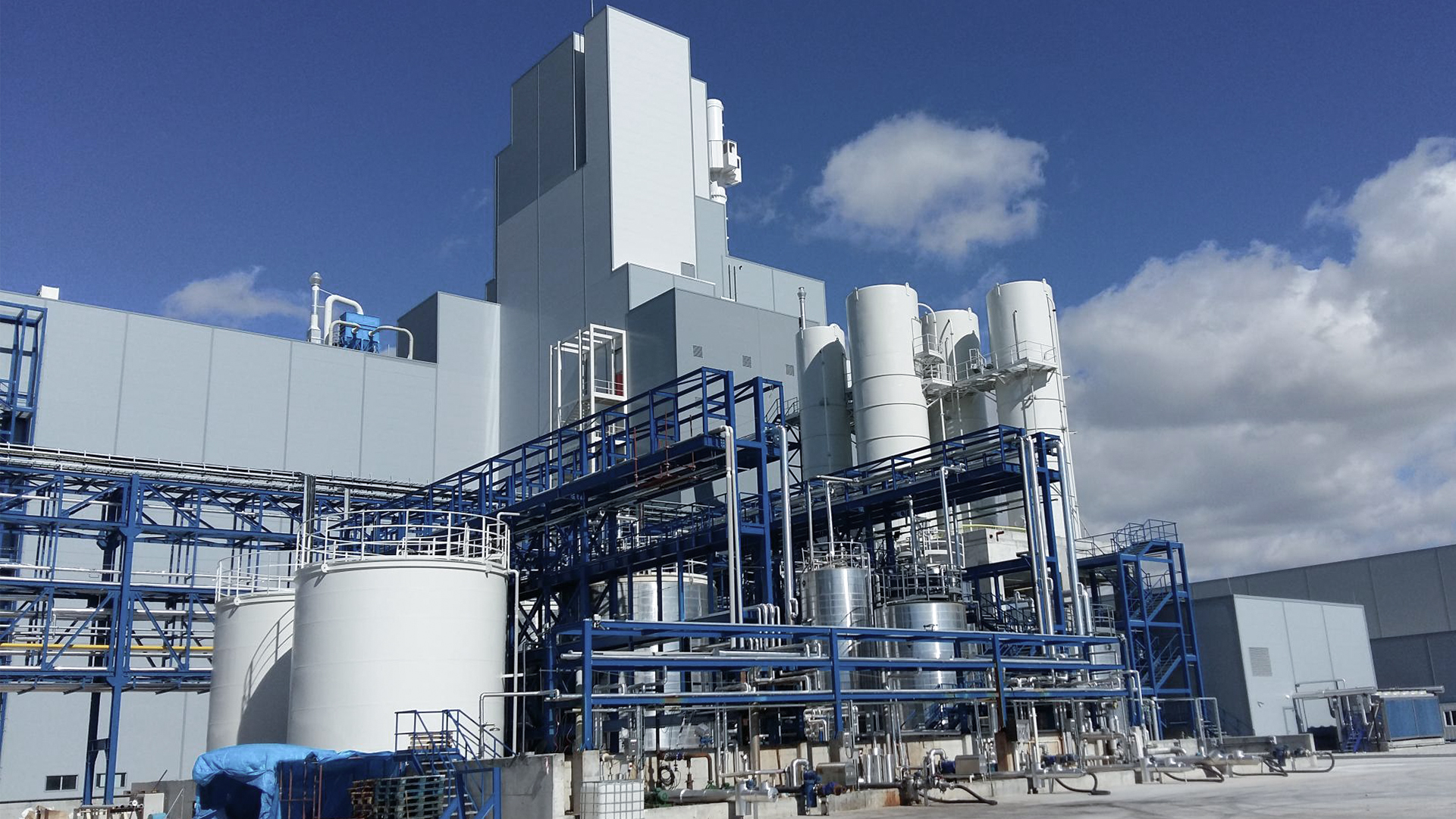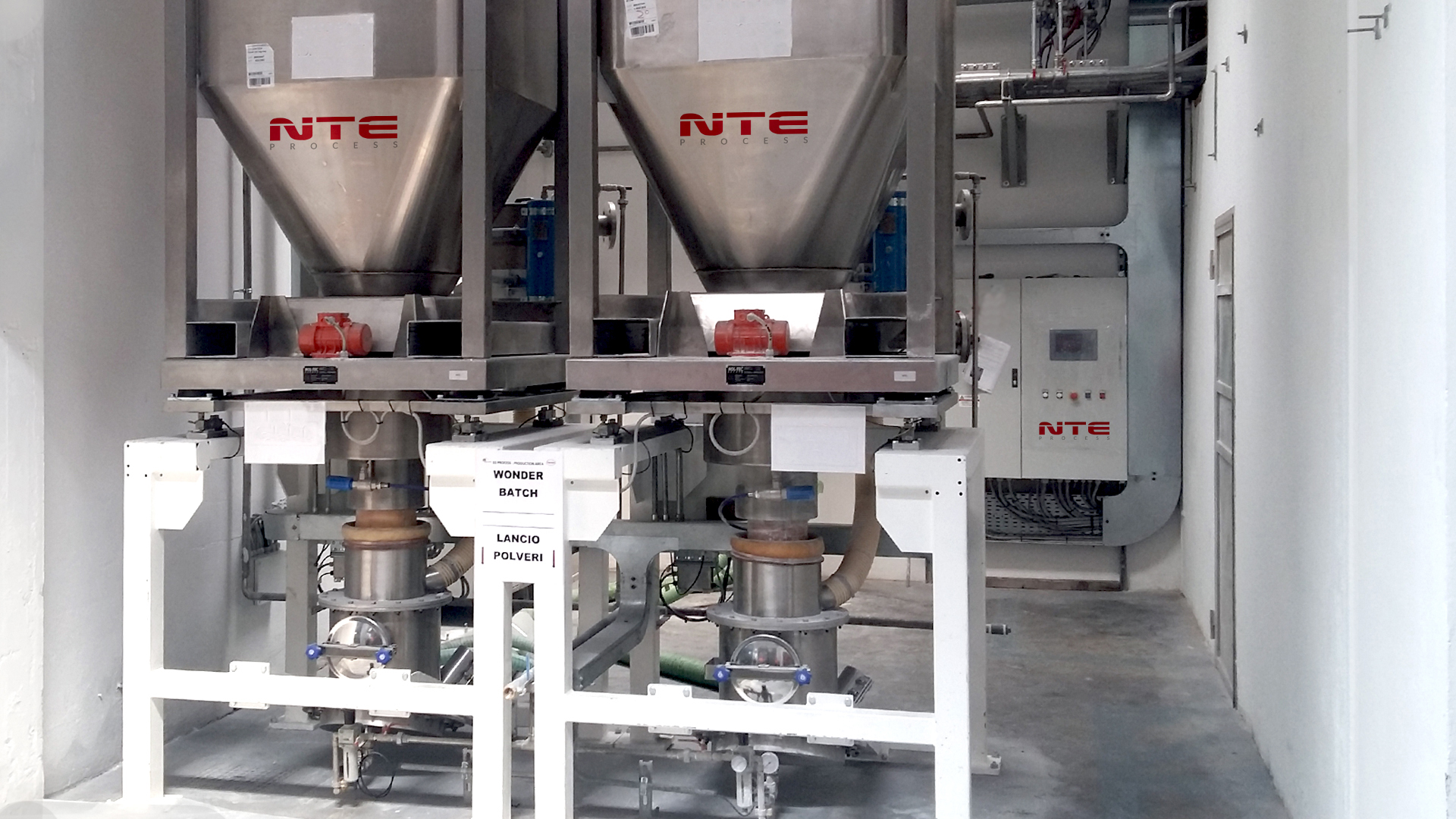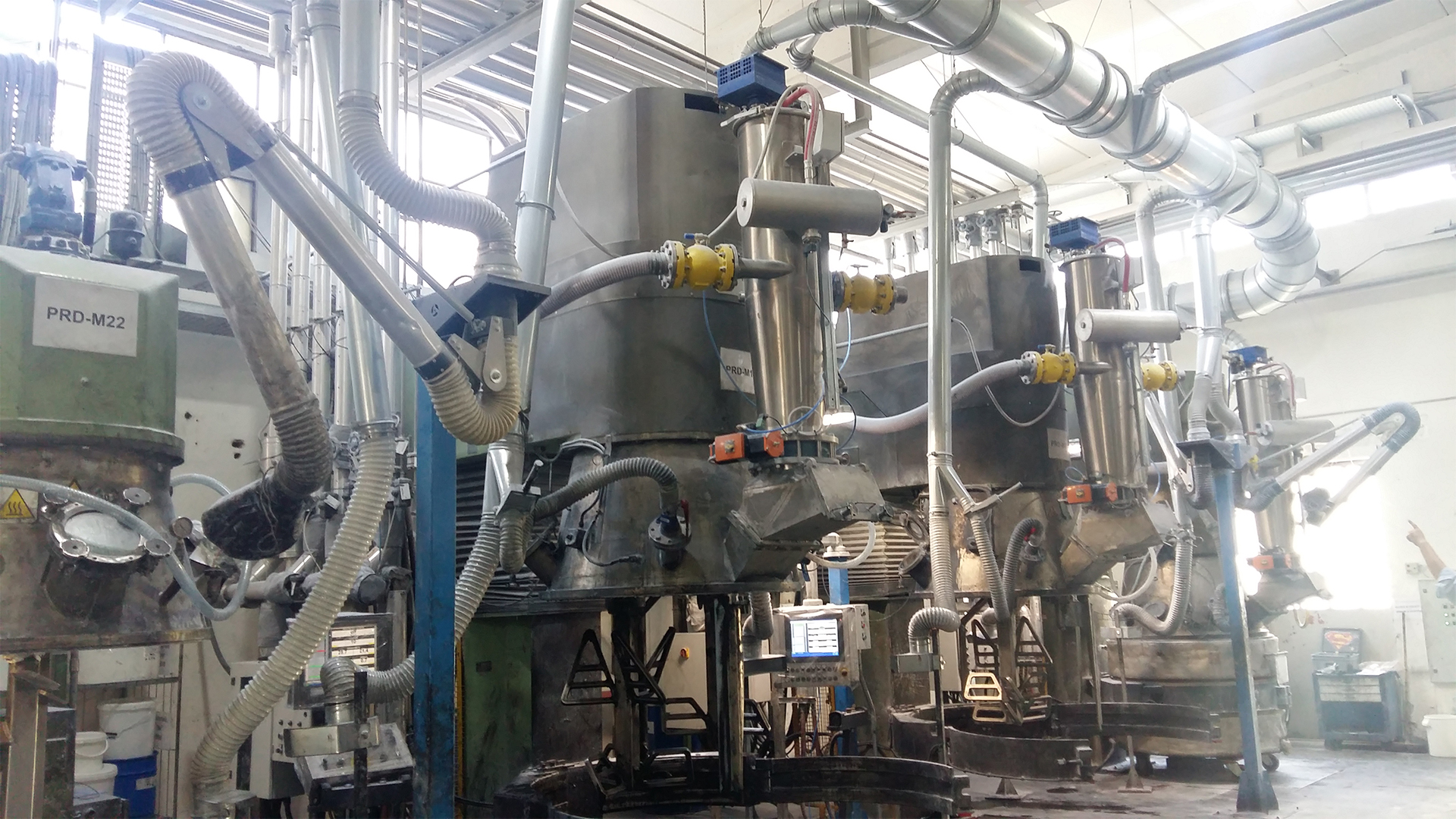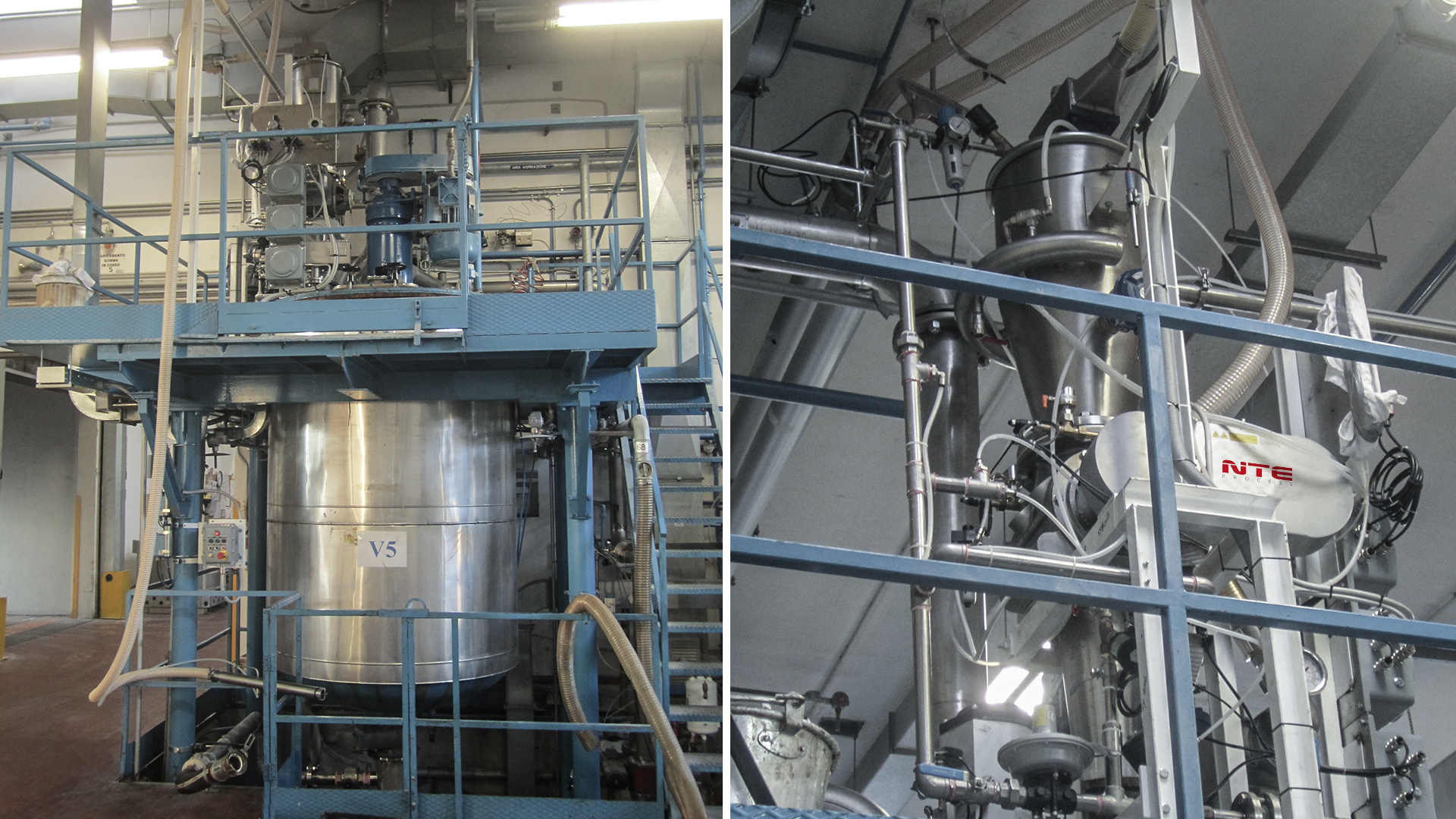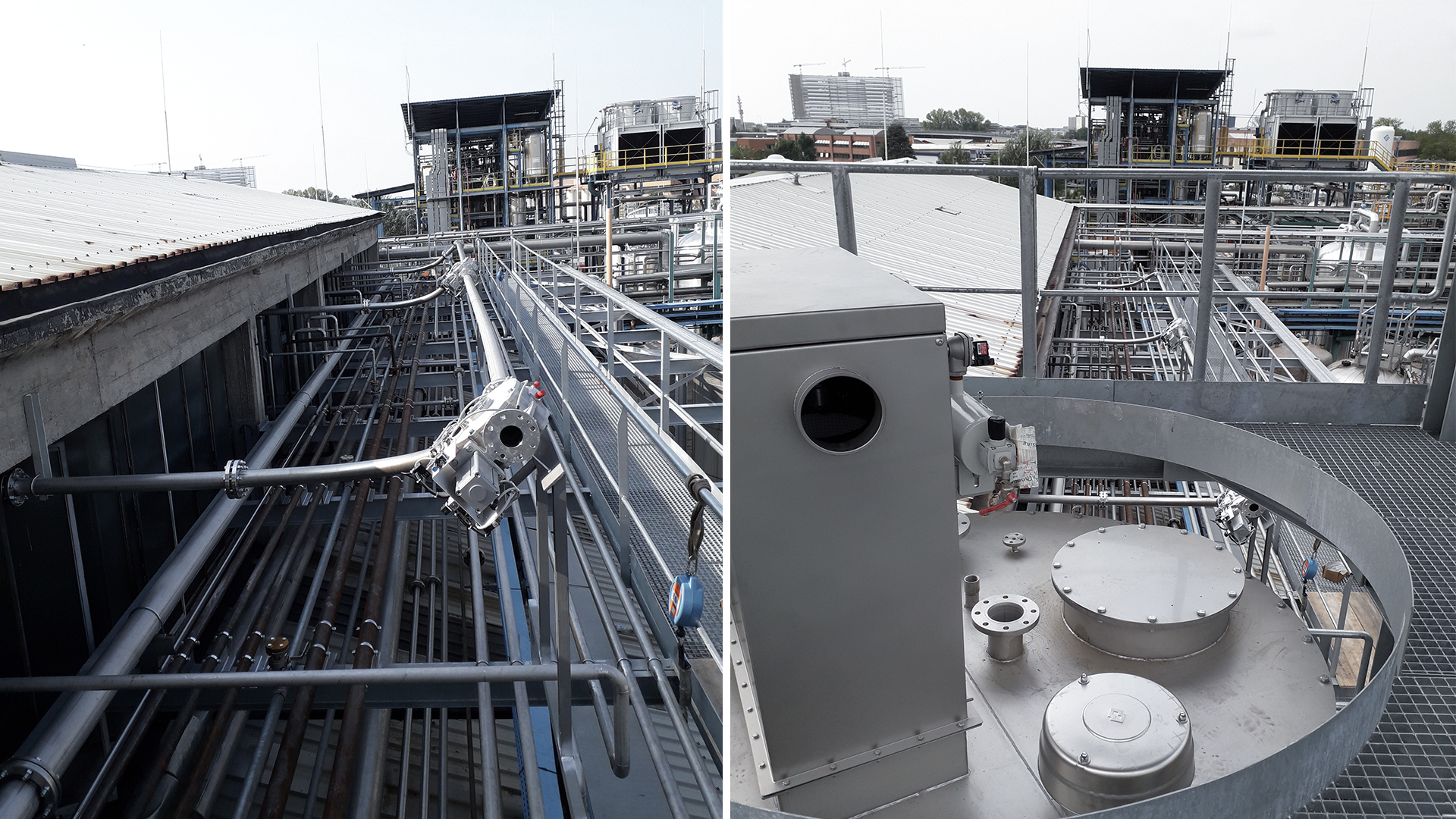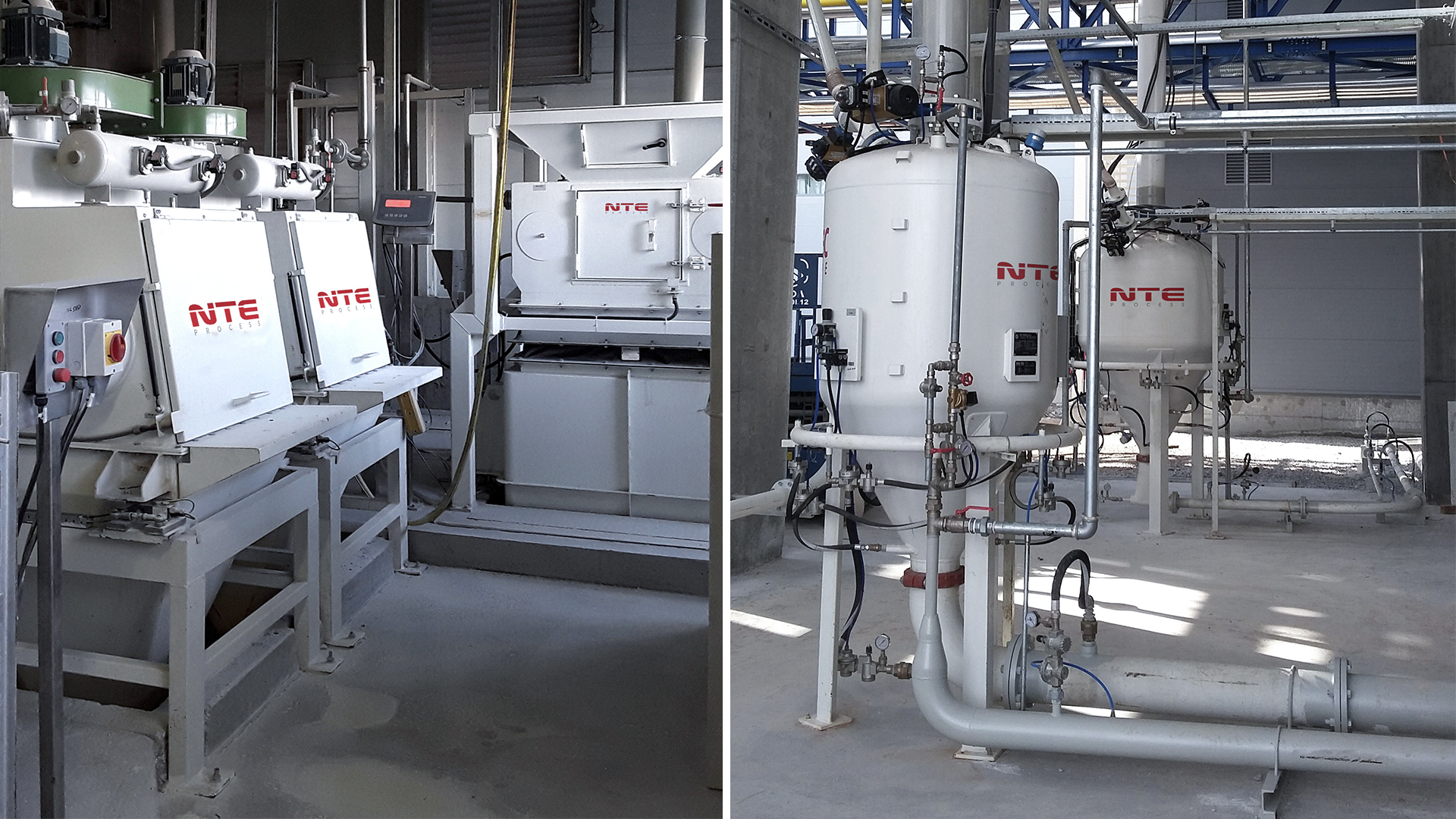 NTE Process supplies complete solutions for the chemical industry which are characterized by extreme delicacy in the handling of easily degradable materials, as well as patented, versatile and economical technologies also for the formulation of recipes and the loading of reactors with and without the presence of solvents.
The company goal is to preserve the high quality standards of the treated products through high containment solutions that guarantee protection from toxic, explosive and carcinogenic materials.
The range of turnkey systems for pneumatic conveying, dosing and mixing granular and powder products is complemented by effective drying and granulation technologies (with Ribocone type ribbon dryers and Evapor type solvent recovery concentrators).
Spray Drying technologies are also available to obtain engineered powders from liquid solutions with the use of laboratory and special machines (spray bags equipped with a fabric chamber for rapid production changeover without contamination and closed-loop spray dryers for the management and recovery of solvents), all equipped with patented nozzles.
For handling powders and in-line mixing powders/liquids, NTE Process has developed technologies based on a special Vacucam® Ejector that optimizes process efficiency and reduces production costs. These are typical needs of key productions such as:
water-based and solvent-based painting systems;
processing of thickeners and dispersions of high capacity and high solids content pigments;
cellulose mixing plants for paper processing;
thickener and grout processing of high capacity, high solids coatings.
In addition to the processes mentioned above, NTE Process provides important solutions and benefits through customized design processes that reduce or completely eliminate the use of traditional mixing tanks.
The NTE Process technologies for the chemical industry are made in full compliance with the Atex Regulations and thanks to the in-depth knowledge of the use of inert gases such as Nitrogen and/or CO2, also deriving from the Partnership with SIAD (Praxair group) for the most innovative applications, including:
catalysts and additives: transport inside pressurized reactors in a protected atmosphere;
powder paints and dyes: batching systems and loading of mixers for water- and solvent-based paints;
resins and glues: solutions for transporting low-melting and heat-sensitive resins without degradation;
solvents;
sorbents and pesticides;
pigments: pneumatic mixing systems;
titanium dioxide: patented technology for pneumatic handling various types of titanium dioxide, even very fine and cohesive ones;
toner: liquid mixing and injection system for toner production with pneumatic mixing which significantly reduced cleaning times;
powdered activated carbon, urea, cellulose thickeners, silicas, calcium carbonate, calcium oxide, calcium hydroxide, sodium carbonate, polymers, starches and other ingredients used for chemical production and other industrial processes: effective and complete dispersion through the in-line mixer based on a special Vacucam® Ejector;
detergents and soaps: receiving, storing, loading, transferring without degradation, dosing, mixing and bagging products for detergent manufacturing and raw material management such as calcium carbonate, soda ash, phosphates, sodium sulfate, zeolite and many other;
NTE Process technologies for the chemica industry are tailor-made for customers and allow you to maximize the efficiency of your plants in terms of energy consumption.