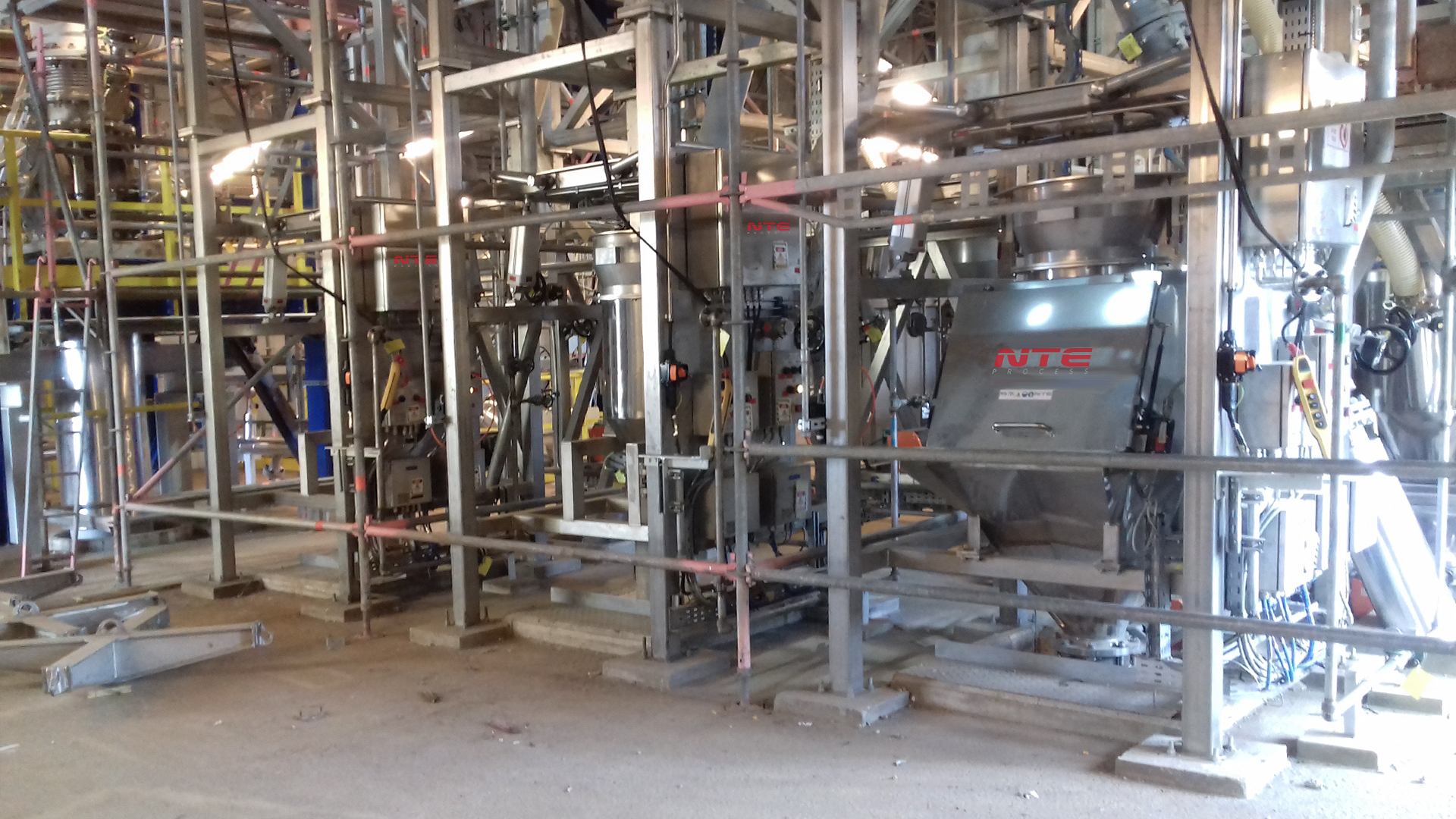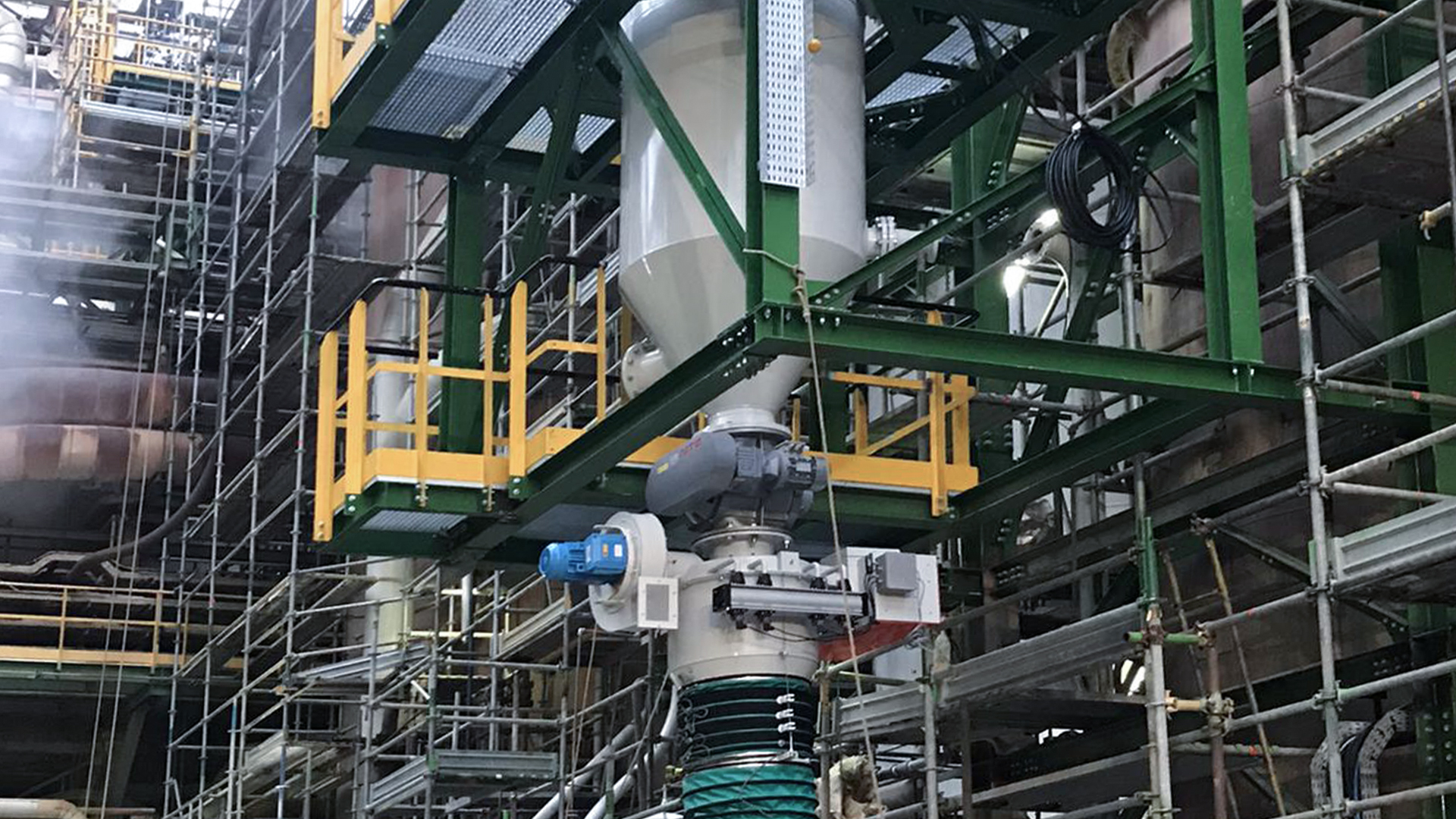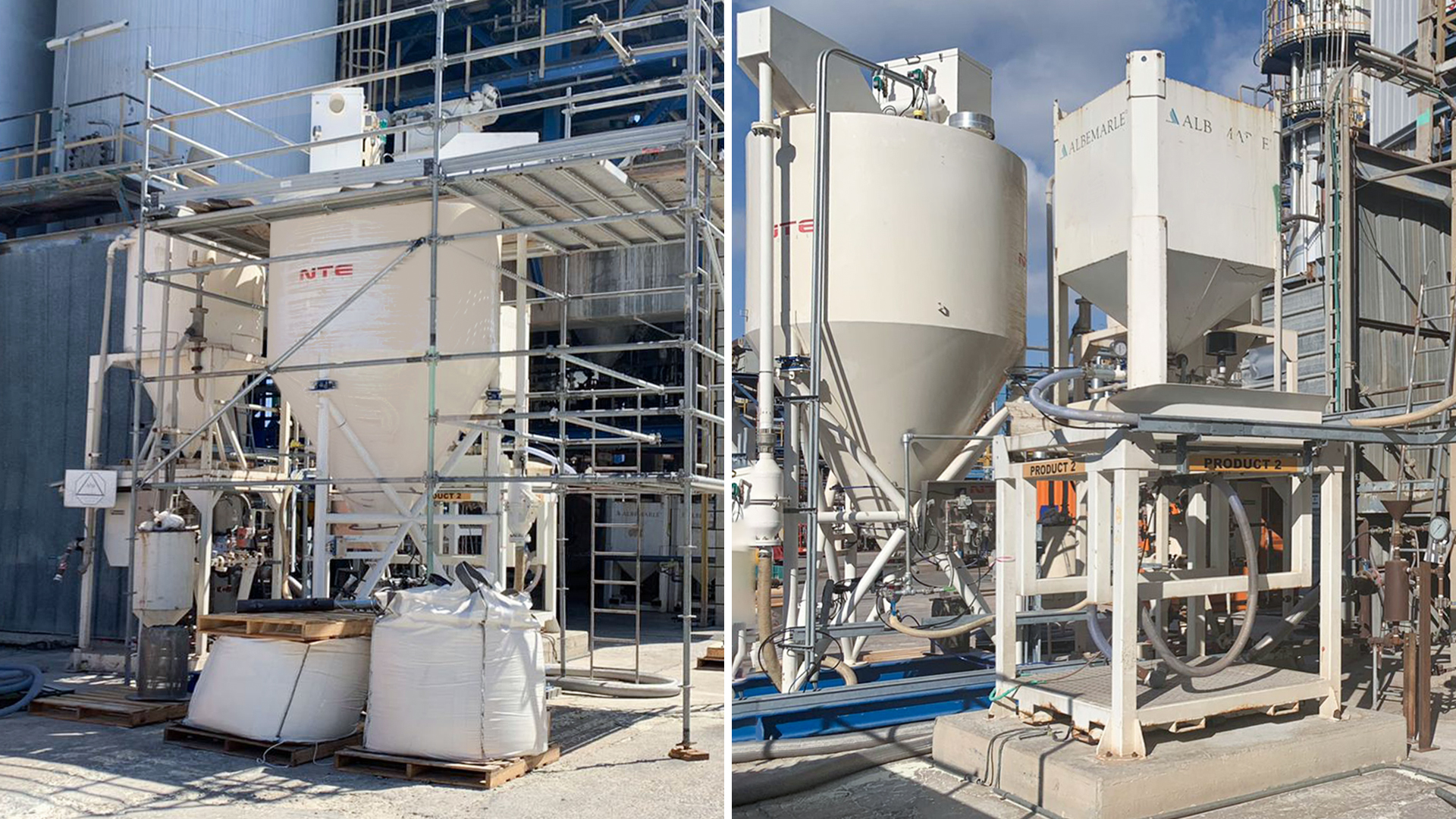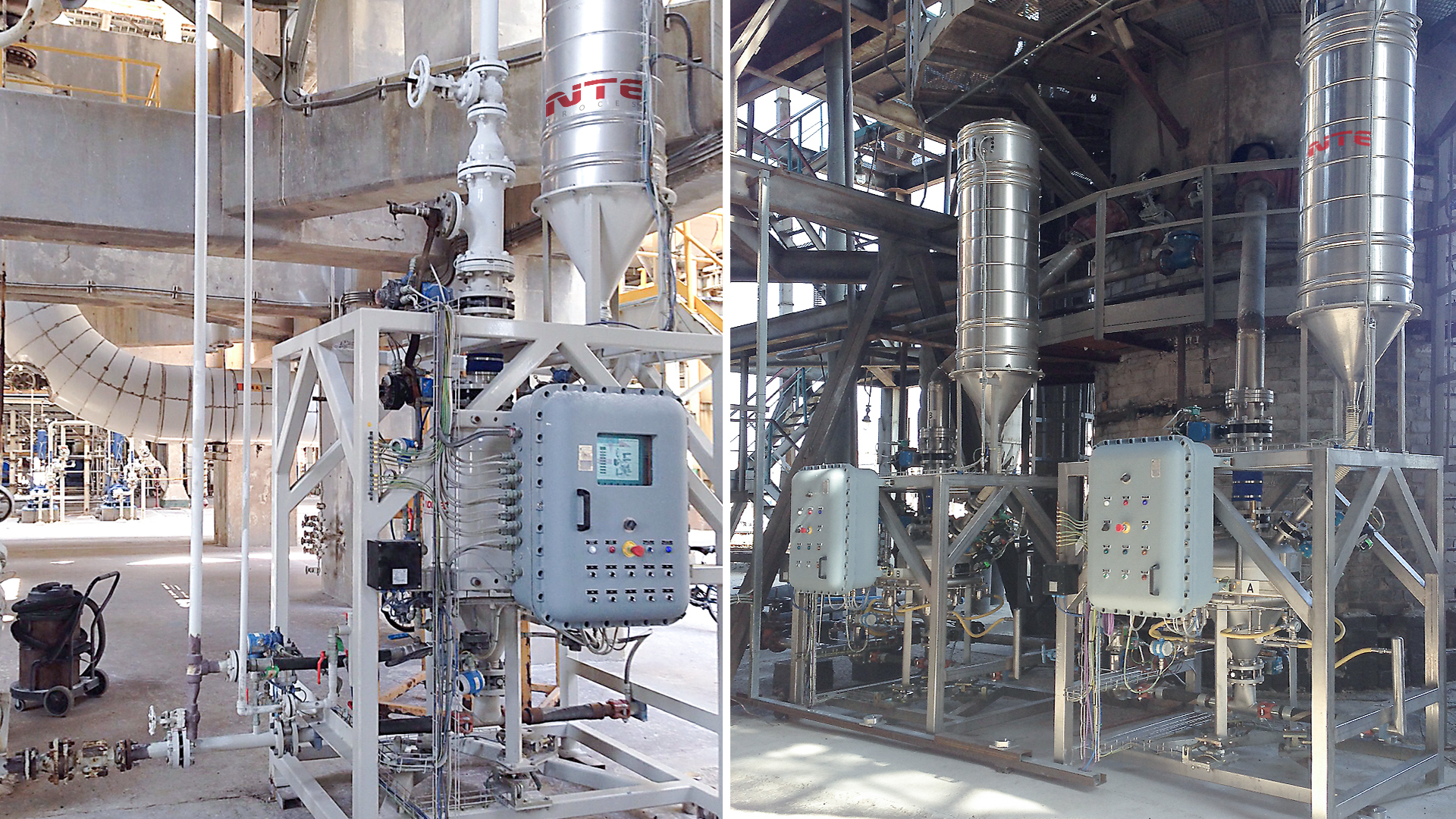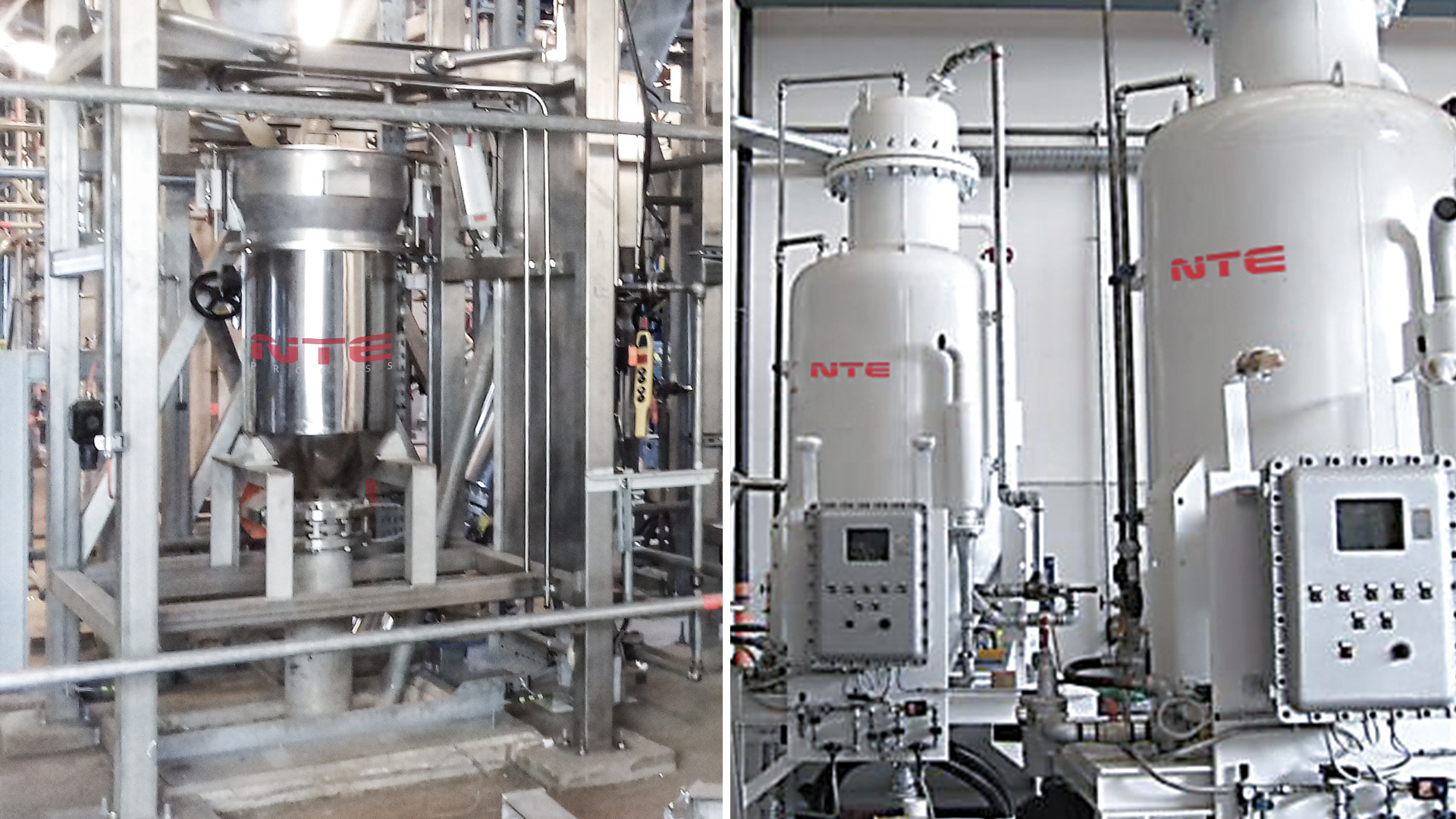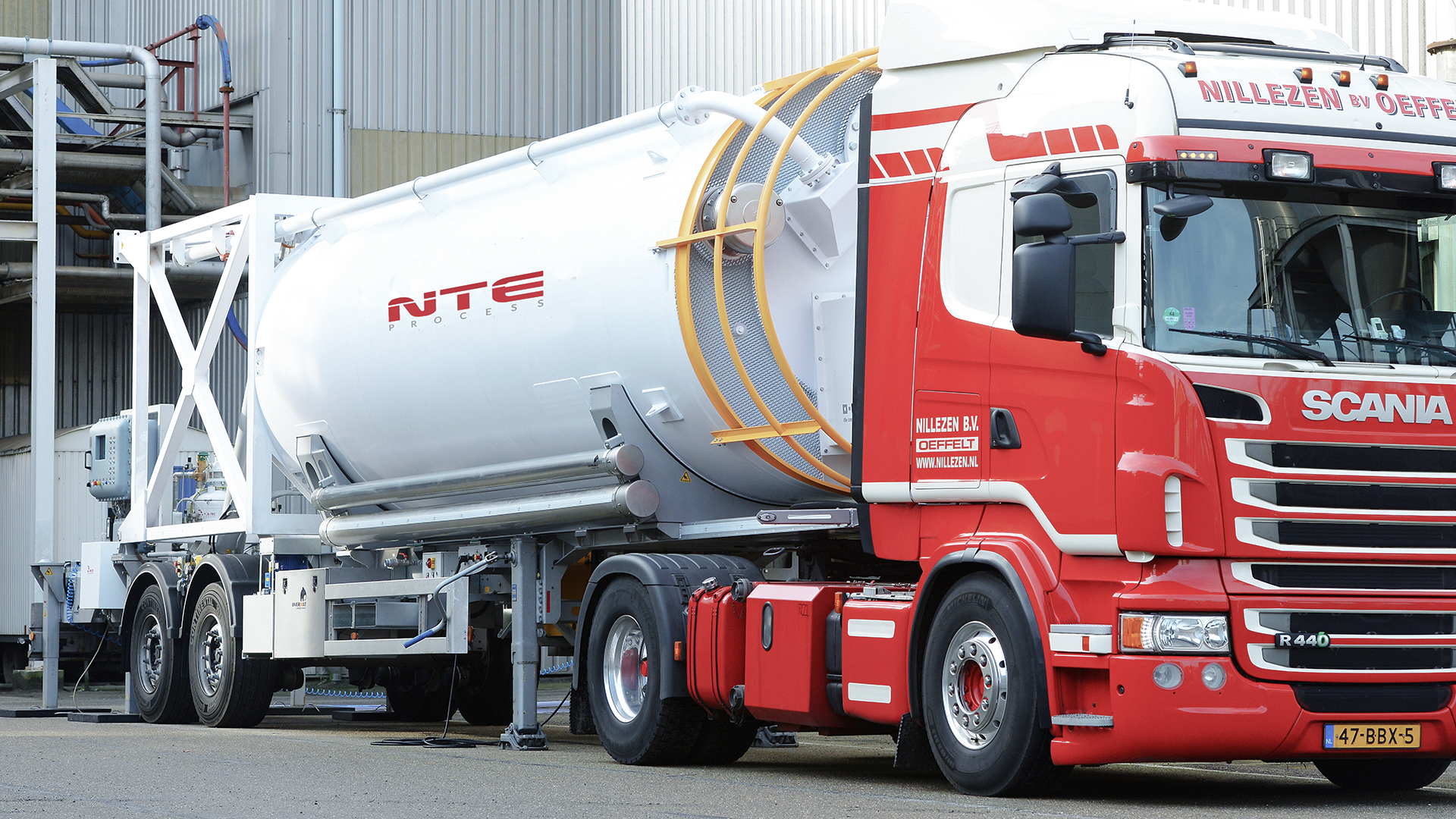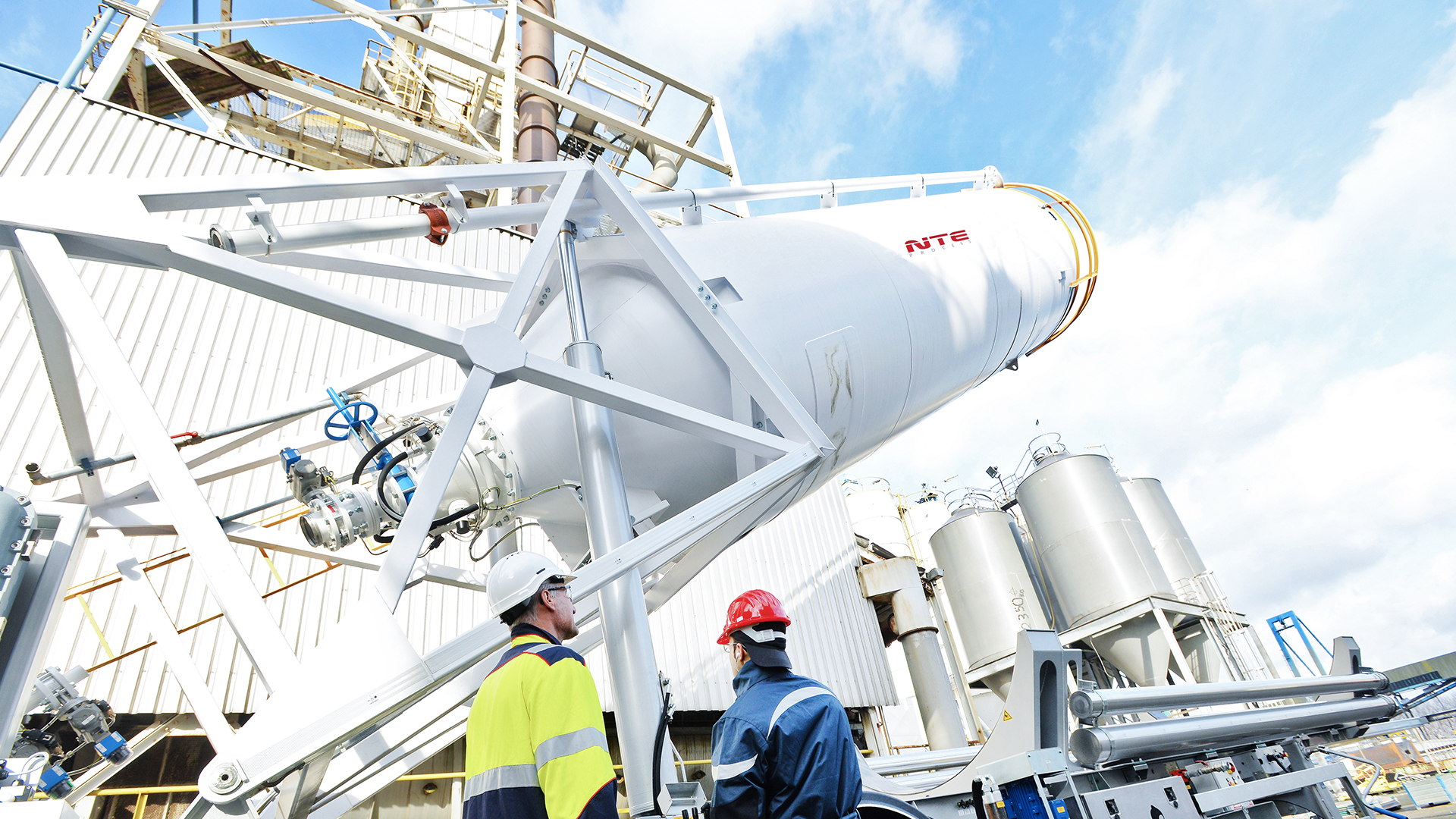 NTE Process has consolidated experience in the petrochemical industry having manufactured bulk handling systems for fresh catalyst (FCC- Fluid Catalyst Cracker), additives and spent catalyst in several refineries around the world, as well as multiple turnkey solutions for handling, storage and filtration, etc.
A few years ago, a special solution was patented that is capable of handling catalyst and different additives in a single system: the revolutionary Multi-Mixer Loader.
There are also solutions for handling IBCs (intermediate bulk containers) and barrels for special applications including drums and IBC tumblers, as well as drum filling systems with roller conveyors and automatic palletising and labelling.
NTE Process offers unique patented mobile units for field testing with different catalysts or additives depending on the specific needs of the refinery.
In the petrochemical sector, NTE Process is also a leader for applications related to additive handling and dosing systems for loading extruders (manual bag unloaders, big bag unloading stations, gravimetric dosing systems, inert systems), dedusting systems for big bag unloaders and bag unloaders (suction systems) and container and truck unloading devices with tipping platforms.
Finally, the company supplies complete vacuum cleaning plants characterised by extreme flexibility of use and in accordance with the most stringent regulations (ATEX Directive 2014/34/EU, etc.).
The main applications in the petrochemical sector of NTE Process technologies are therefore:
PTA, terephthalic acid: fluidising and discharging systems (PTA Discharger M255) and pneumatic conveying systems for bagging machine loading.
Fresh Catalysts (FCC): complete systems for receiving from sea-containers or big bags, storage, dosing and injection into the regenerator via Small Loader and Multi-Mixer Loader.
Spent Catalysts: systems for unloading spent catalysts from the regenerator to storage silos, and subsequent unloading into tank trucks, with inerting and temperature control.
Additives: systems for the injection of additives to control pollutants inside the FCC regenerator, by means of One Ton Loader or Small Loader with on-site blending systems for multi-additive systems.
Carbon Black: carbon black storage and dense phase conveying systems with Air Assist® capable of containing the fine fraction <1% thanks to the conveying system used.
Plastic Pellets: dense phase conveying systems with nitrogen with Air Assist® technology capable of limiting the formation of 'angel hair' while preserving the quality of the granules.
Mineral fillers (carbonates, talc, resins, etc.): pneumatic conveying systems to storage silos.
Soda flakes and other granular and powdered products: automatic bag cutters for loading dissolvers.
NTE Process technologies for the petrochemical industry are manufactured in compliance with the most stringent regulations and they are fully customised to meet the performance of both end customers (refinery and plastics manufacturers) and EPC contractors and licensees.