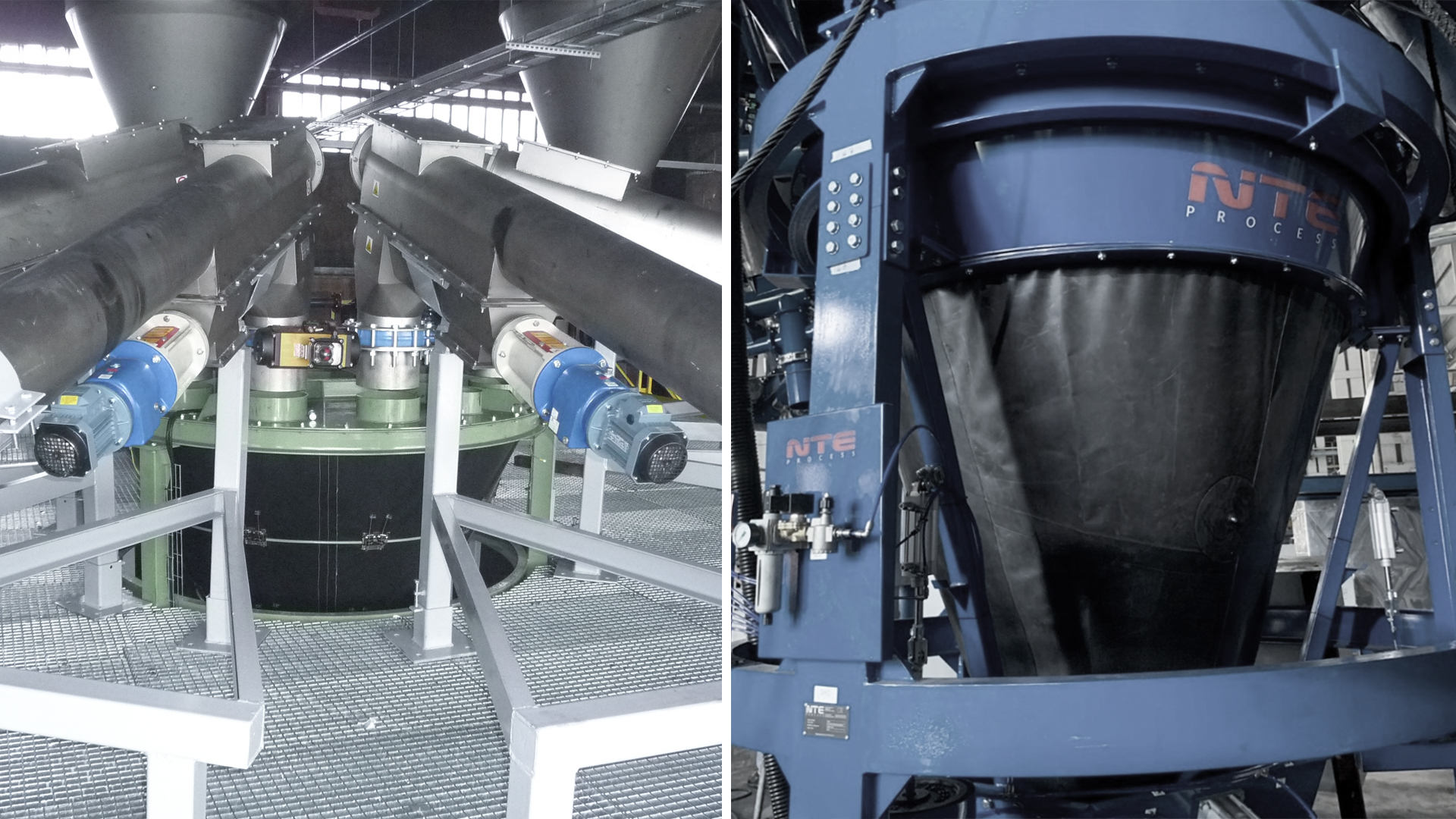 The NTE Process Hypalon Scale Unit is designed for dosing and weighing batch in powders and granules. This unit is essential to ensure optimal accuracy in the weighing and dosing process of materials, helping to improve the efficiency and quality of the final product. The hopper is in fact made with flexible walls with a low friction coefficient which completely unload the batch.
 The main features of the Hypalon Scale are:
high precision weighing system equipped with three load cells capable of recording minimum deviations from the set values;
double cartridge filter made of carbon steel or AISI which guarantees effective dust containment and, being positioned on the hopper cover, allows easy maintenance;
hopper with a filling capacity of over 1500 litres, made with a carbon steel structure and a Hypalon-type rubber body which makes it flexible, resistant and durable;
fluidification and shaking system consisting of two pneumatic pistons installed on the wall of the hopper and internal air activators – this allows for rapid product unloading, minimizing residues at the end of the cycle, especially in high-precision batch processes;
vibrating unloading valve which ensures rapid and precise unloading without product residue;
automatic weighing calibration system which ensures constant accuracy over time, guaranteeing reliable performance and minimizing the risk of errors.
With NTE Process' Hypalon Scale Unit, you have an advanced and reliable tool at your disposal to simplify and optimize your weighing and dosing process.