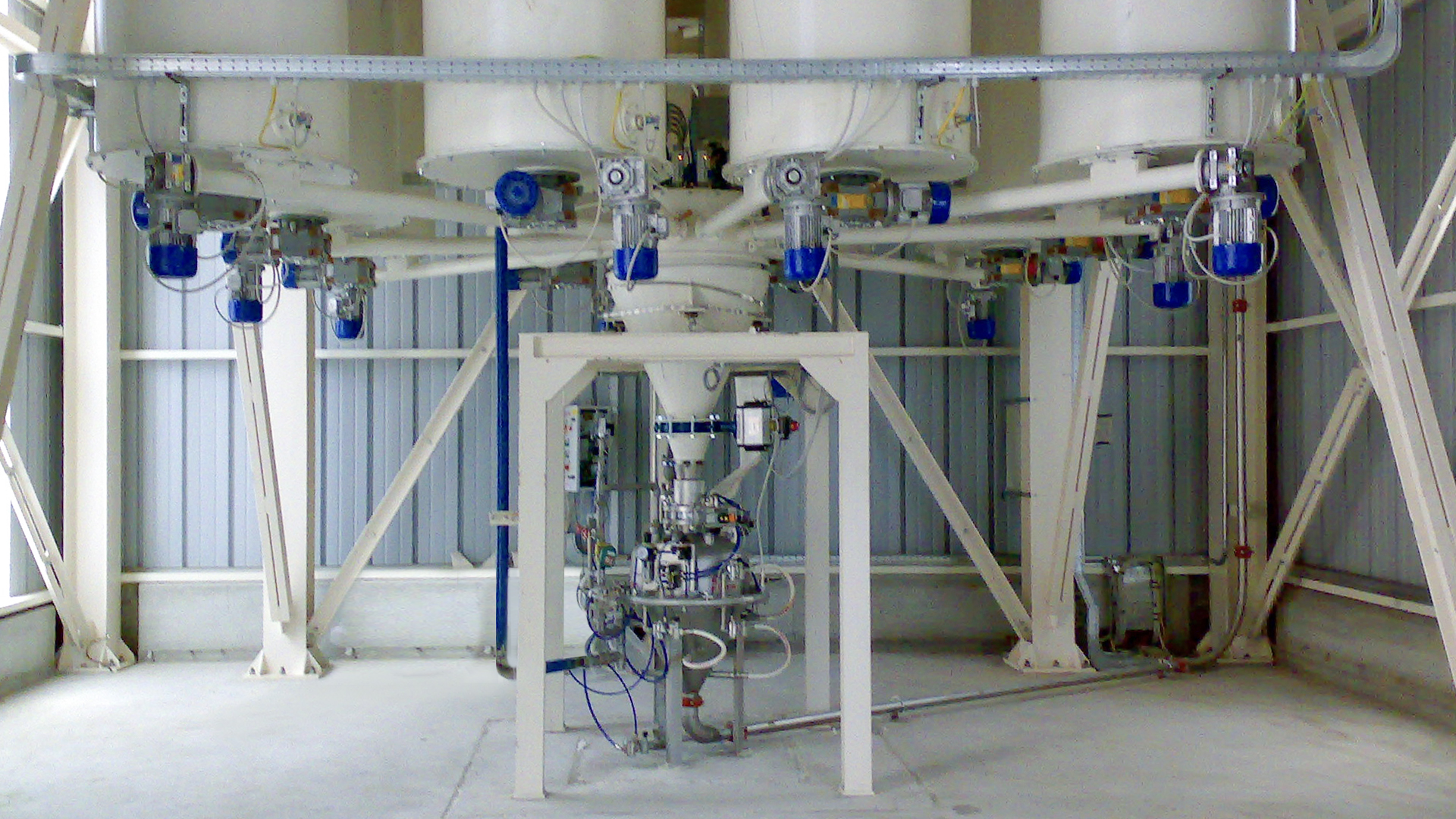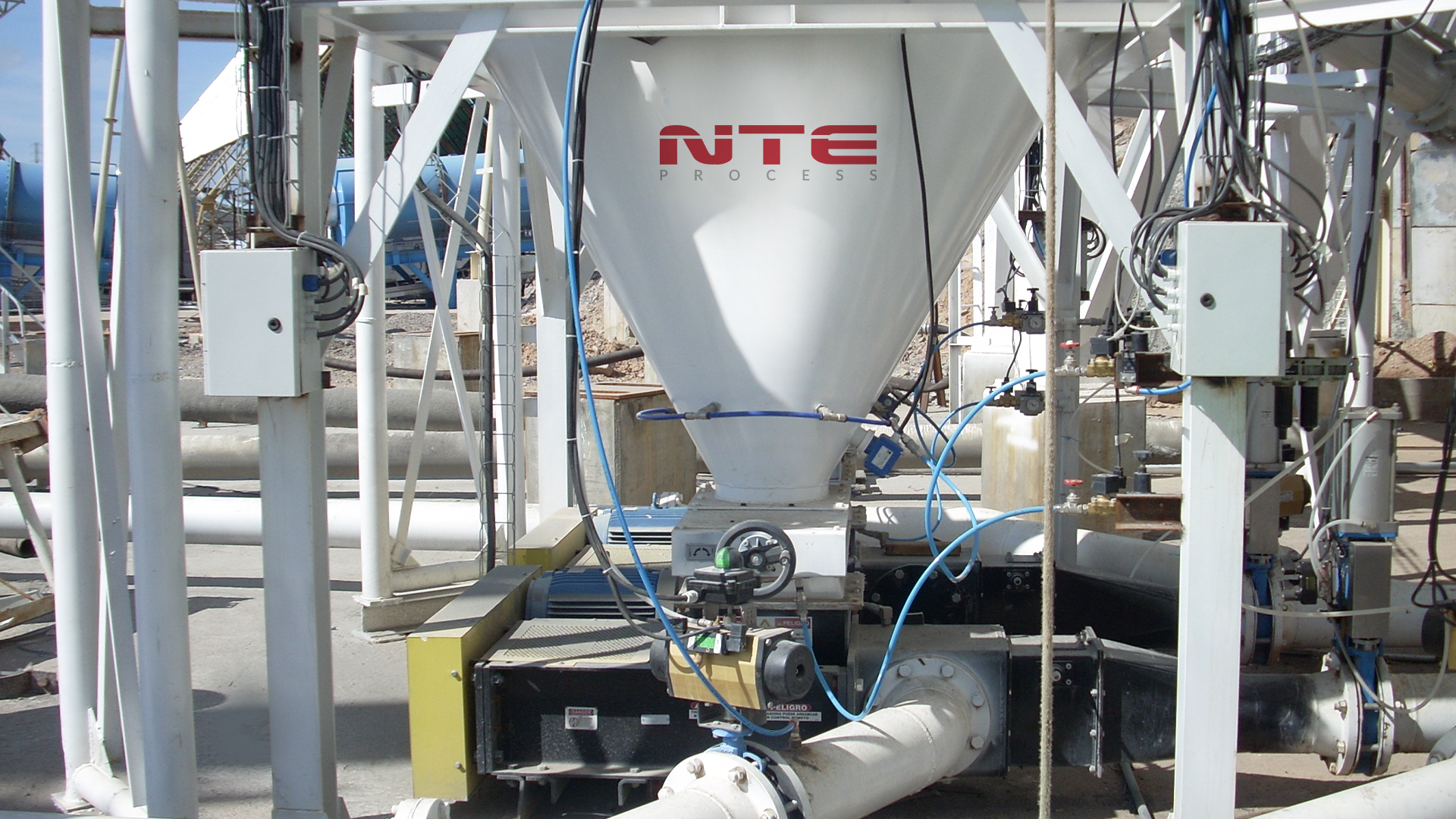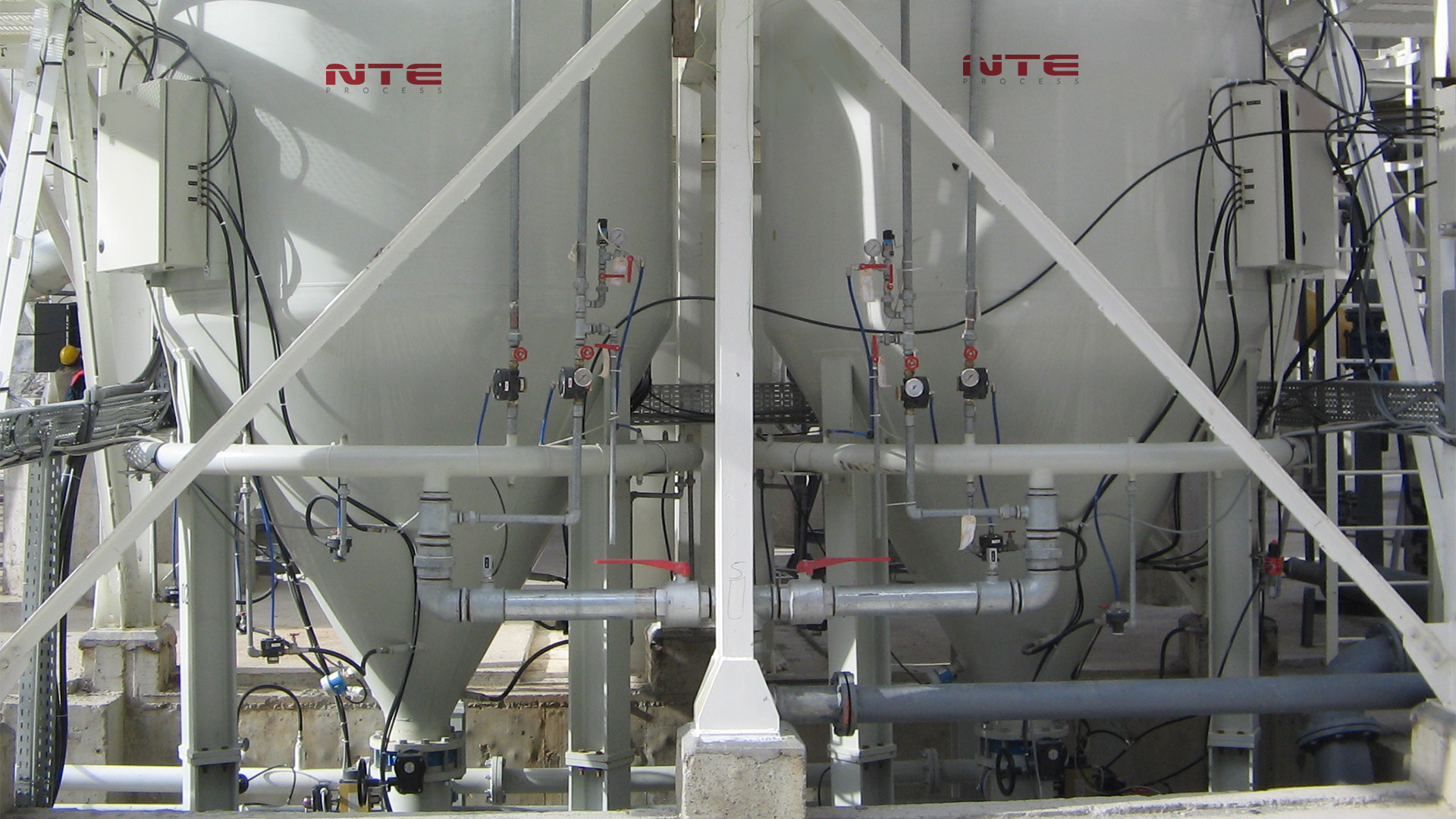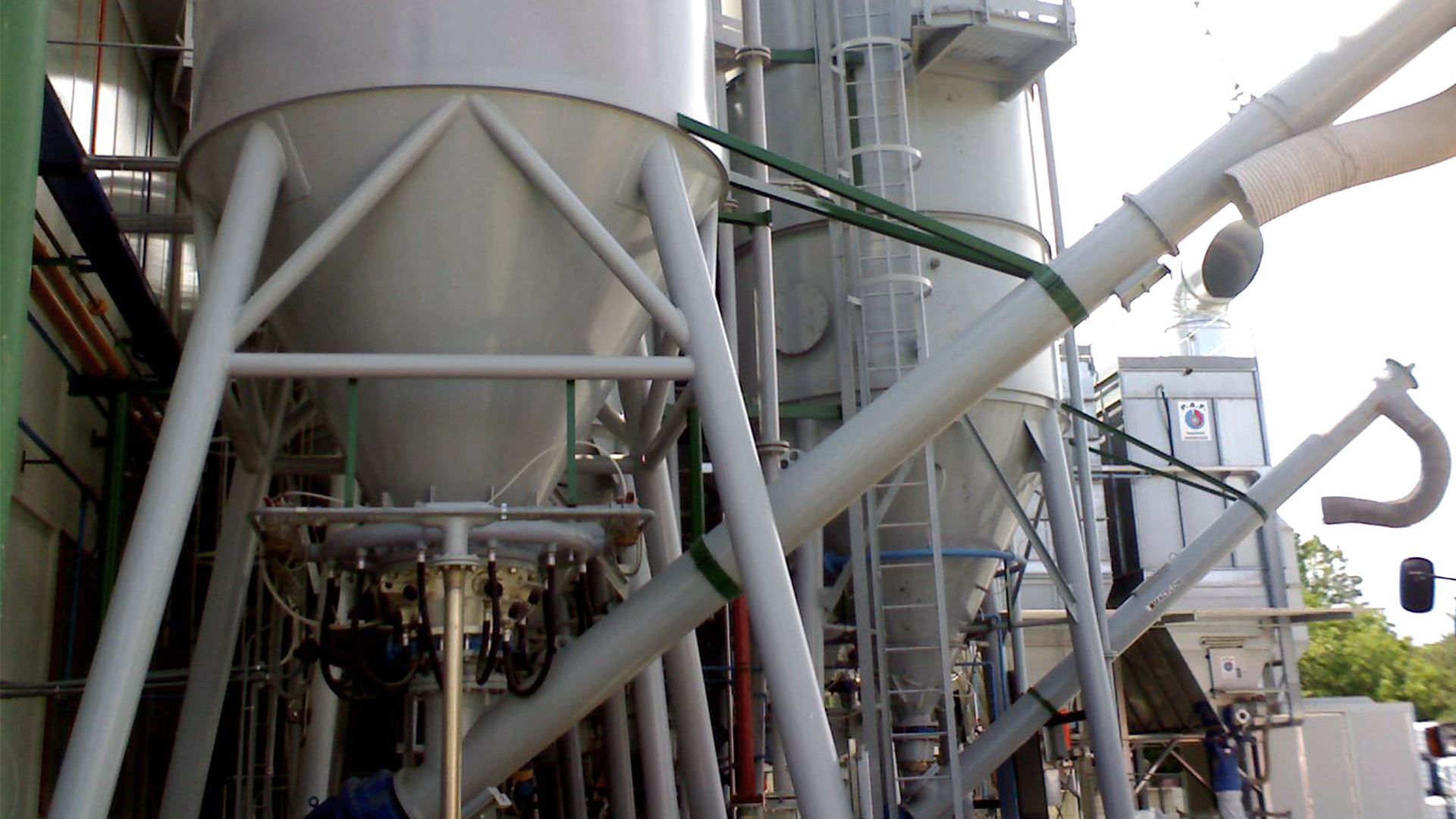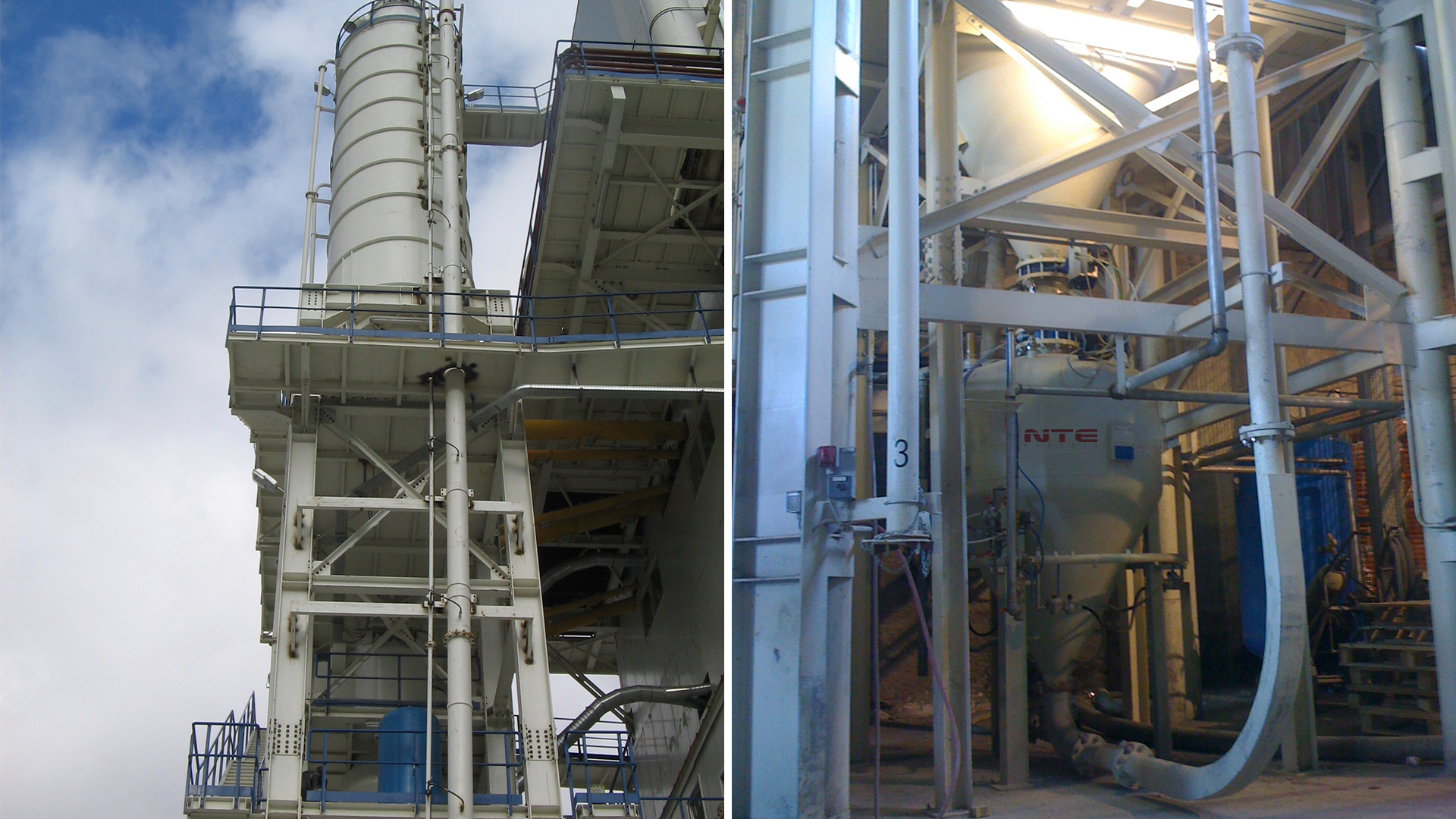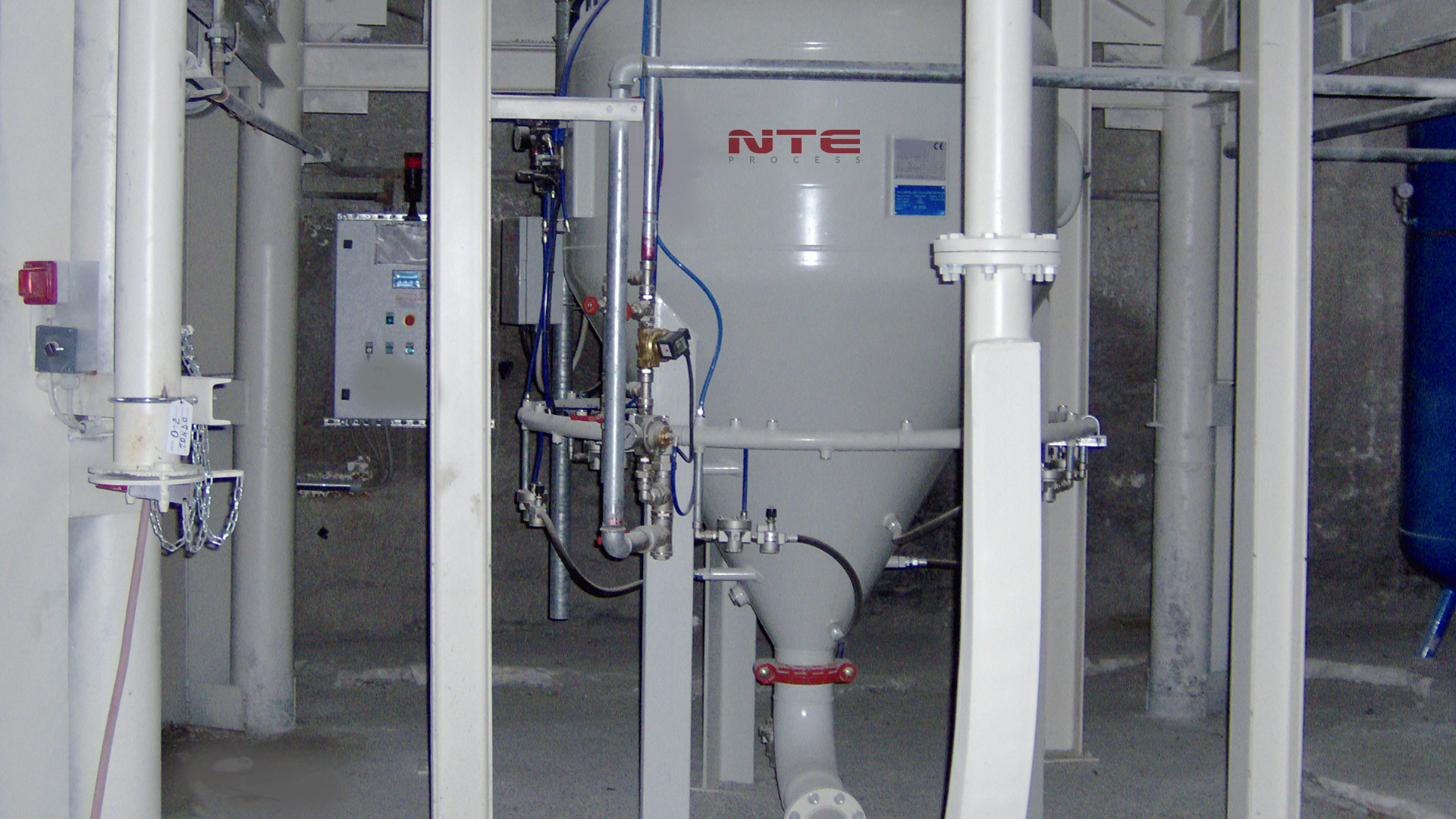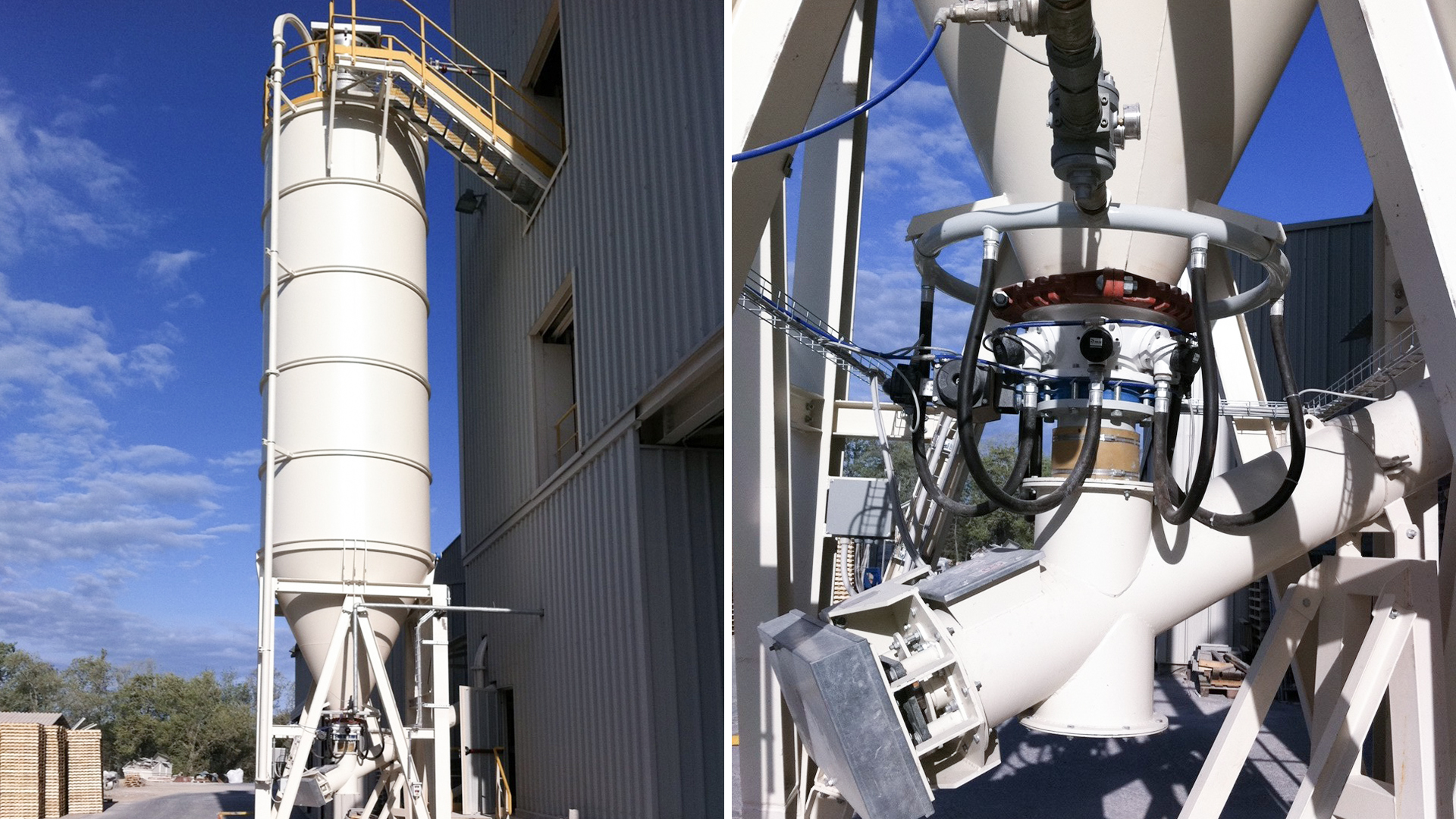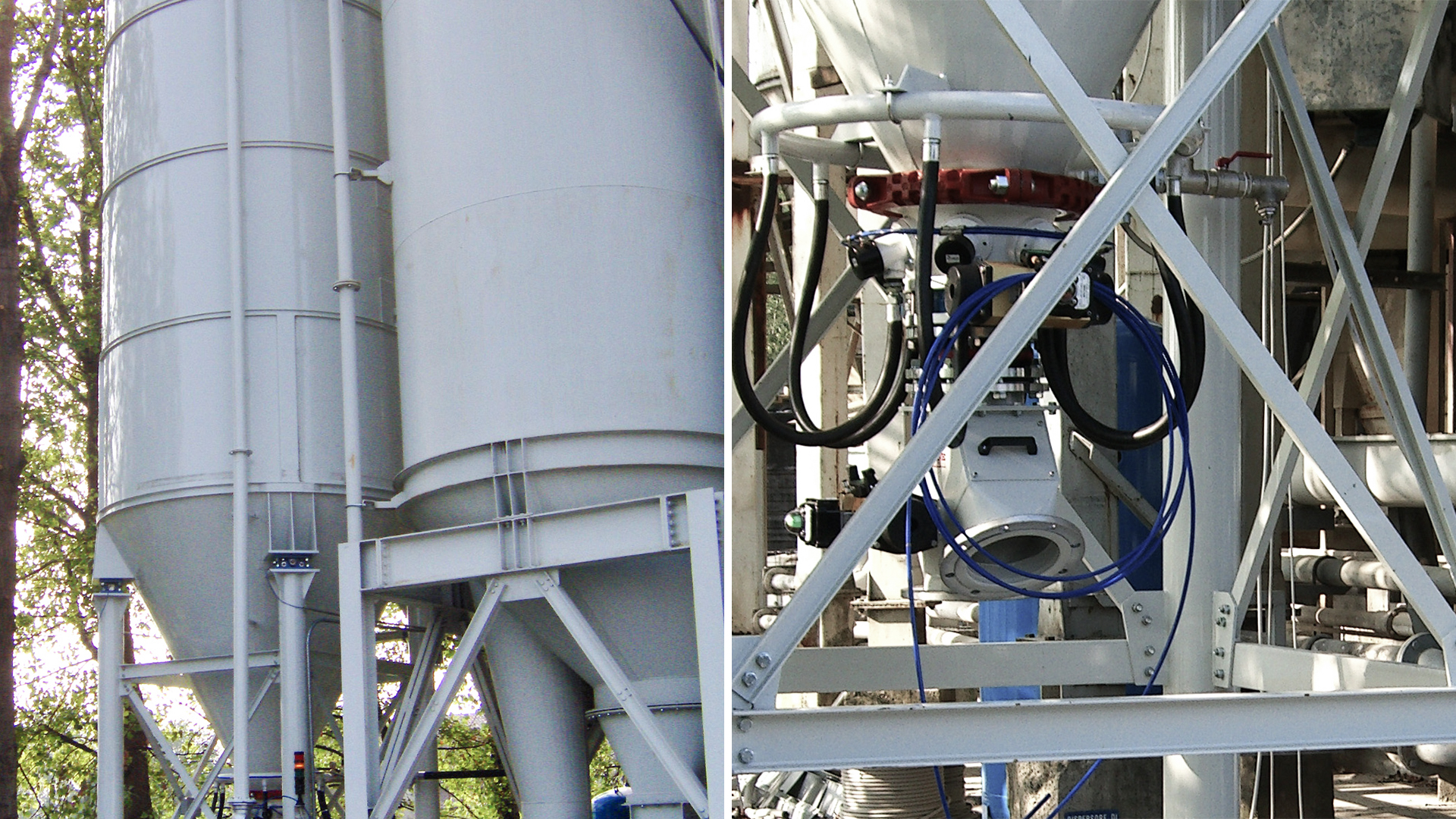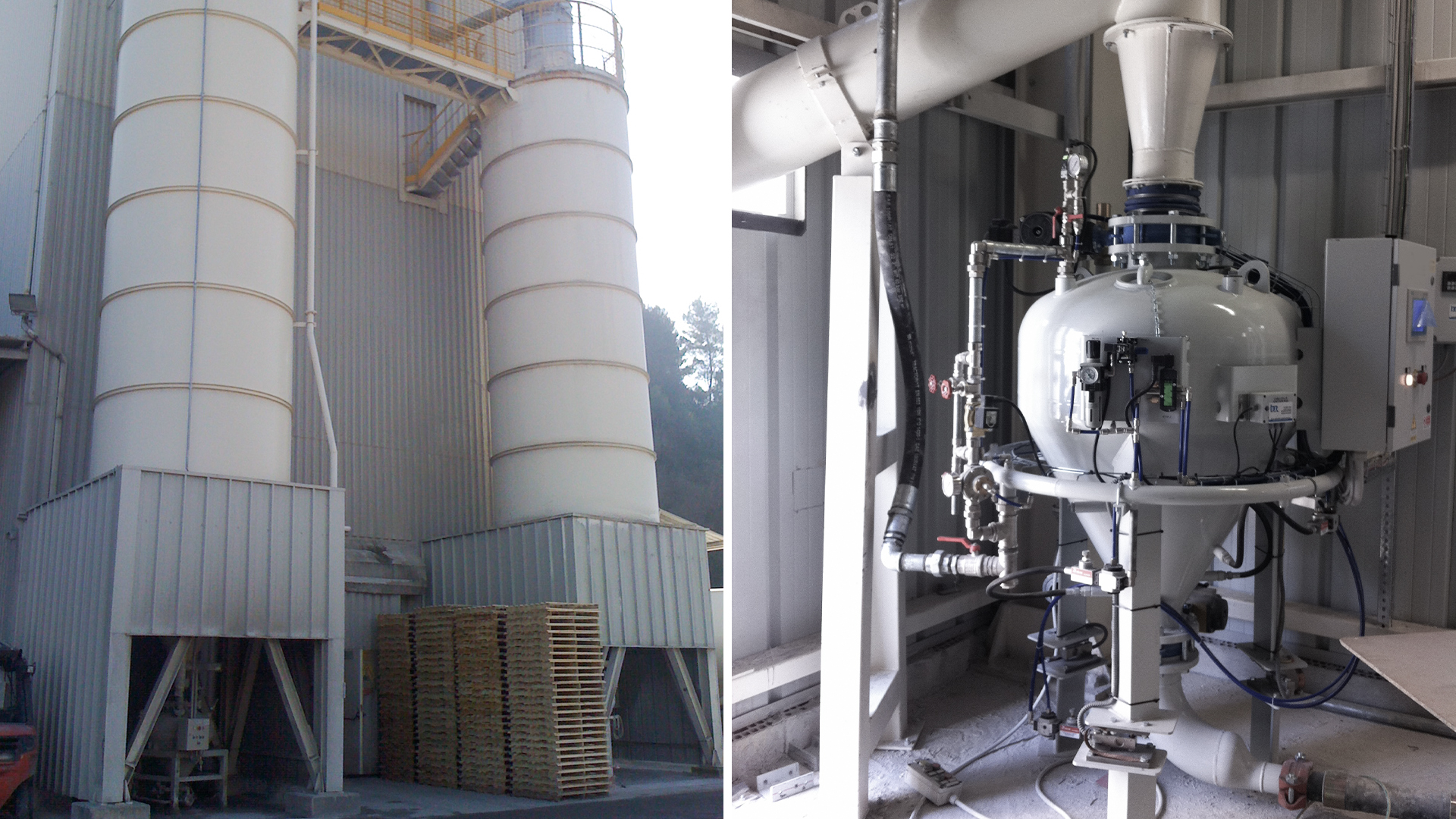 The pre-mixed and building products sector is a traditional field of application for NTE Process solutions. From micro-systems such as the SmartJet® M530 for under-filter applications, to pneumatic blending systems for hoppers and silos, from fluidisation buffers or aerators with an "Airshock" effect, to turnkey solutions for handling, storage, batching and packaging plants.
NTE Process' pneumatic conveying systems for powders and granules are characterised by reduced abrasion of the conveying lines and the dense phase technology with Air Assists® is particularly suitable for batch handling as it prevents the segregation and degradation of the blended products. Thanks to the Artificial Intelligence Air Assist® M533, it is possible to increase the efficiency of each plant by 40% and reduce energy consumption by up to 70%*.
For each plant equipped with Eco Dense-Tronic®, a CO2 saving equivalent to almost 3,000 new trees planted* is possible in one year.
(*Results achieved with specific plant configurations.)
The dosing process can also be achieved using a gravimetric dosing unit, the Circle Feeder, which allows for radial discharge and dosing, which makes it the ideal solution for products with segregation and bridging problems. The Circle Feeder is particularly suitable for dosing fibres and products that do not flow smoothly and it can be combined with the RG Lump Breaker, available in different sizes and configurations that can also be customised for ATEX dust and gas zones.
Blending is achieved thanks to the innovative air mixers (Air Blender M244 and Jetmixer® M531) characterised by the absence of mechanical parts in contact with the product and they are suitable for very abrasive, fragile materials, with different particle sizes and specific weights, which require fast cleaning cycles and are very cohesive, using only the "force" of compressed air for handling.
Moreover, thanks to the continuous search for innovative and high-tech solutions, NTE Process has developed an air-mixer system with built-in dense phase pneumatic conveying, "Blender Transporter", which allows for perfectly blended batches to be obtained and sent to bag packaging machines or the Big Bag Loader M502 without segregation and with easy product changeover.
The most common applications concern:
Raw materials (marl, limestone, clay, gypsum, pozzolan, etc.): pneumatic conveying systems from drying and grinding processes to storage and batching silos.
Coal dust and Furnace biomass (dried sludge, CDR, sawdust): pneumatic conveying for furnace feeding.
Cement and Fillers: self-unloading systems and dense or dilute phase pneumatic conveying from storage silos to batching station.
Carbonates and oxides: pneumatic conveying systems from big bag emptying stations to blender.
Powders, also mixed with reagents from electrofilters and filters: dense or dilute phase pneumatic conveying from storage silos or replenishing in batching towers.
Recipes based on cement, fillers, glass fibre and additives: pneumatic blending even inside silos up to 60m3 for direct loading into truck tank.
Polymers: pneumatic dosing and conveying systems from storage silos to mixer.
NTE Process is your unique partner capable of providing integrated, complete and customised solutions based on unique and patented technologies also in partnership with world leaders in the sector.