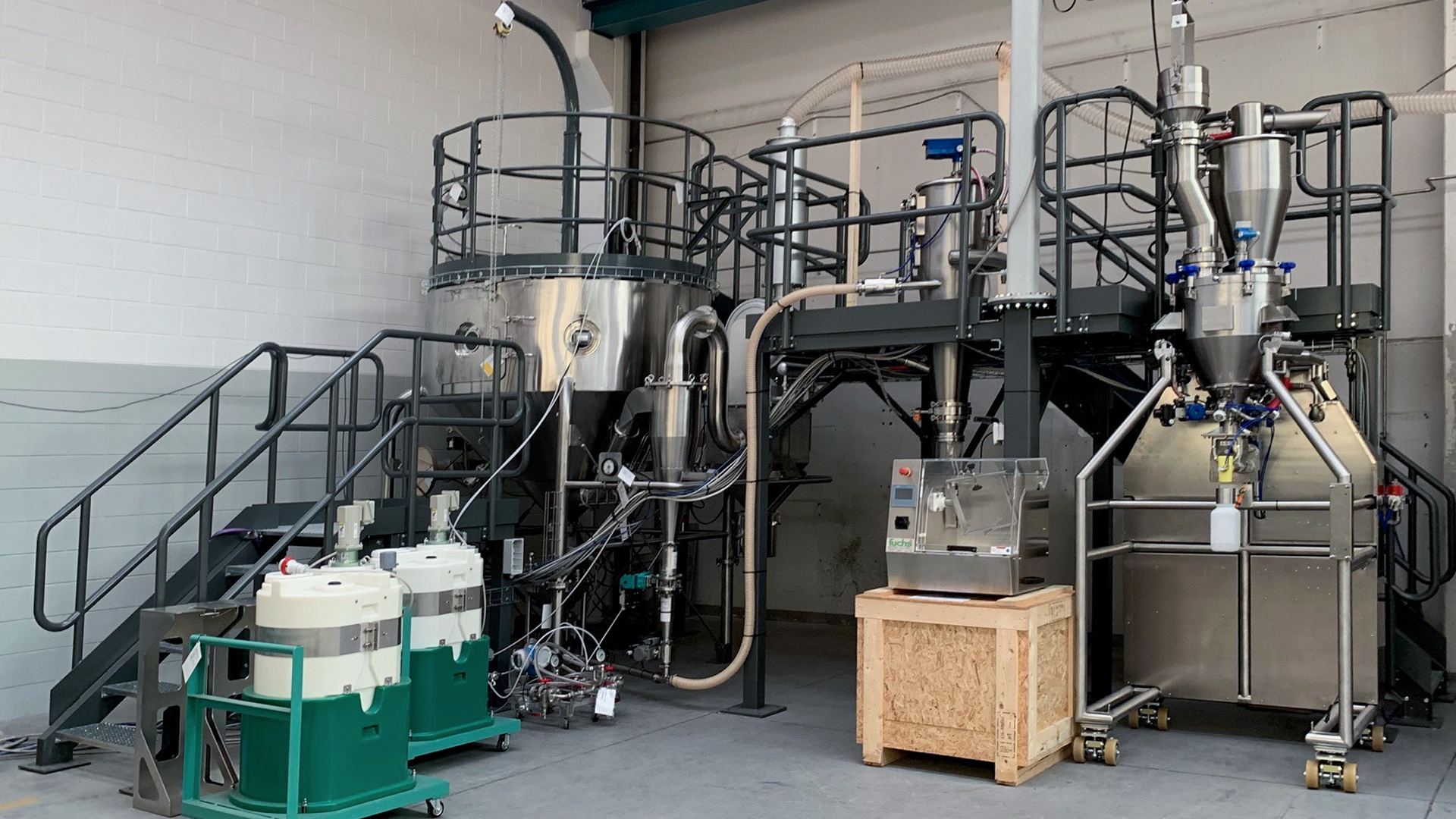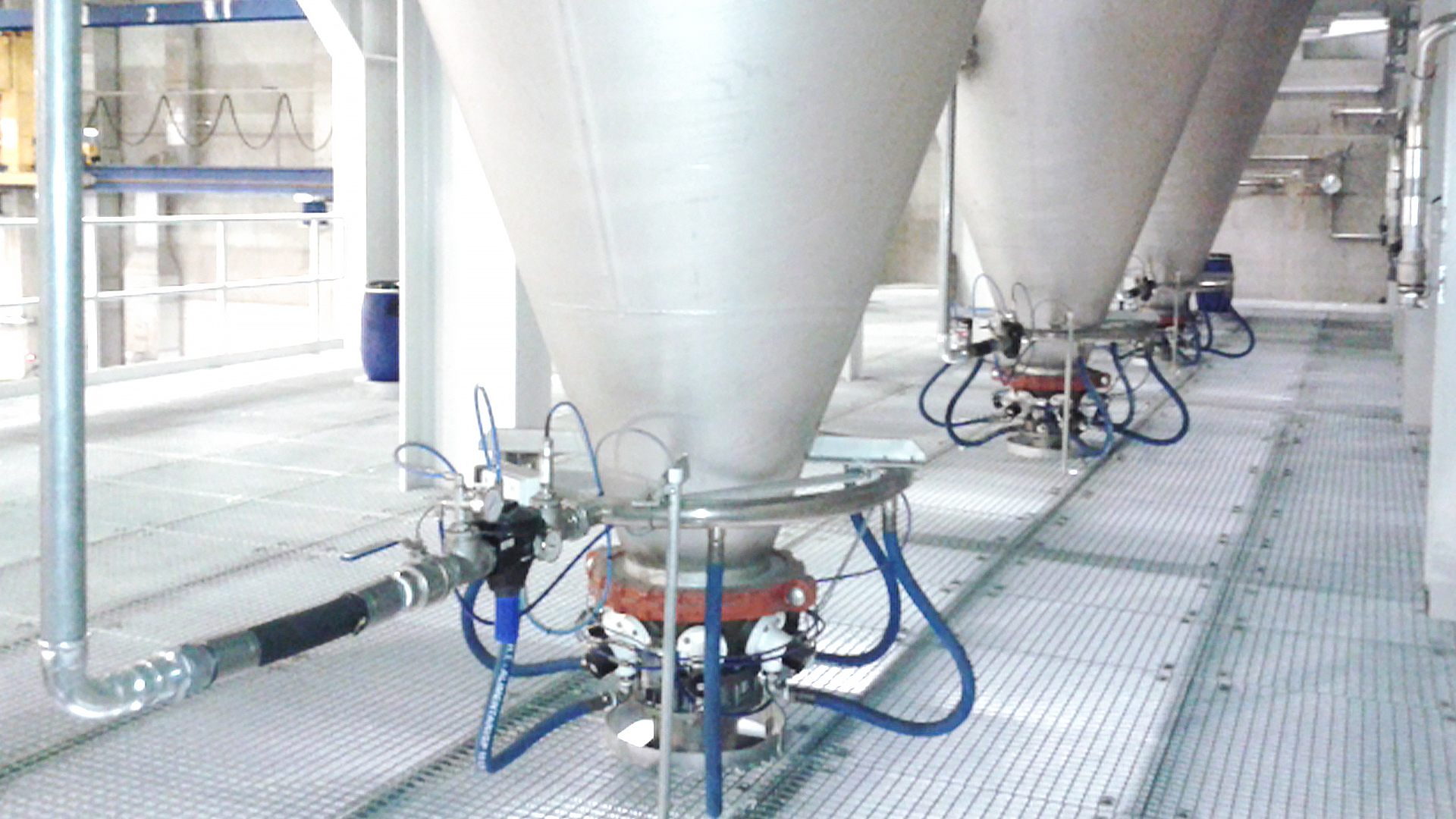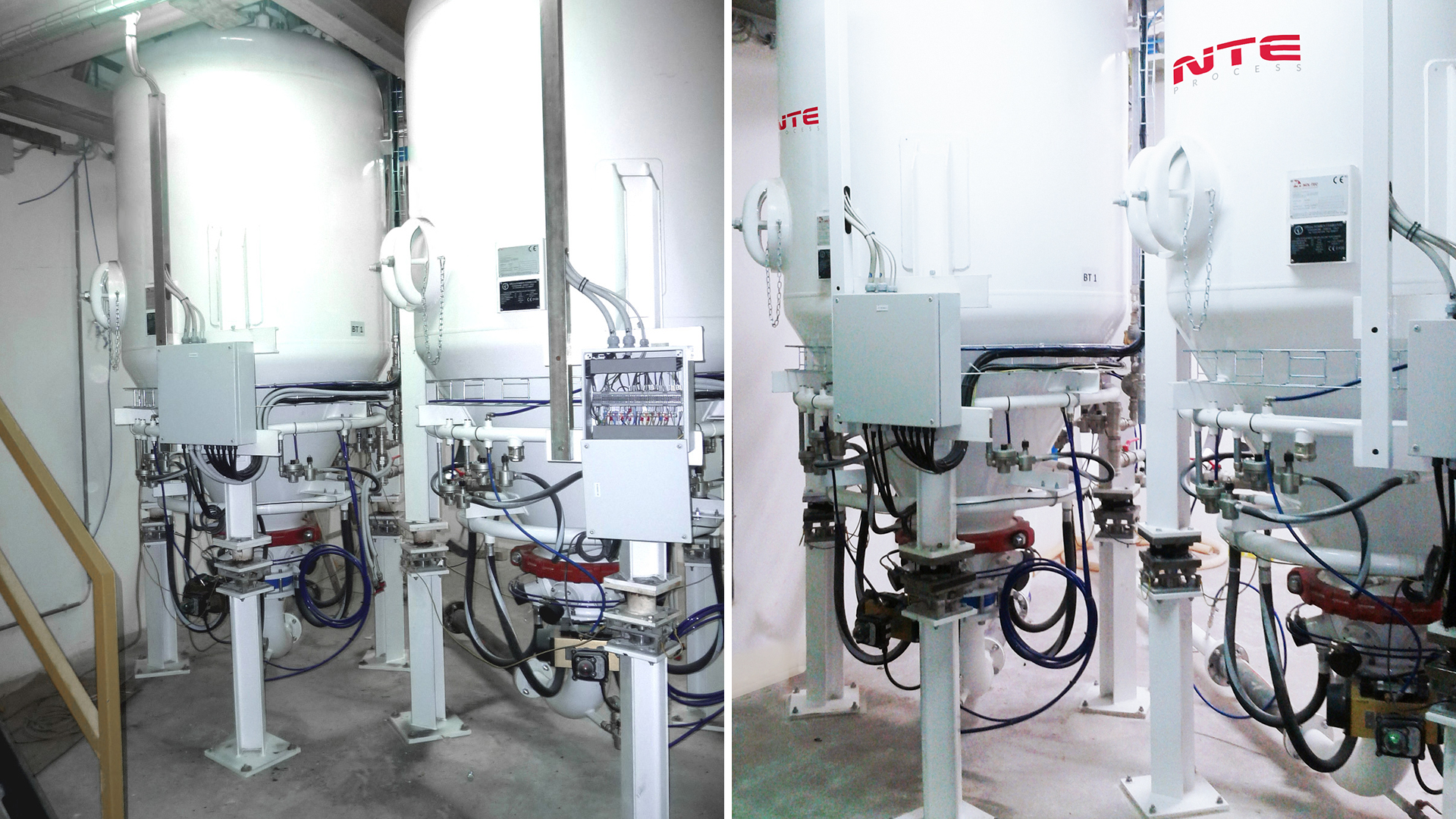 NTE Process solutions for the production of ceramics and minerals include batch preparation, blending and conveying from the production of standard tiles and floors to the production of special catalysts for the automotive sector and technical ceramic applications for the electronics, mechanical engineering, medical technology sectors, etc.
NTE Process manufactures plants for:
unloading raw materials from trucks and wagons to storage silos;
conveying towards composition;
dosing and weighing systems;
pneumatic conveying to furnaces;
pneumatic blending;
dry grinding;
drying and spray drying.
NTE Process's pneumatic conveying systems provide significant cost savings in terms of reducing material degradation thanks to the low conveying speed of the products, which, as a result, significantly reduces the wear of the pipelines and of the other equipment, while preserving the most delicate products, such as spray-dried products. They are flexible and customised solutions that meet the needs of even the most demanding applications. Compared to traditional systems, our pneumatic conveying plants are compact and this greatly simplifies the retrofit of mechanical equipment, thus improving system efficiency and reducing downtime. They also ensure completely dust-free systems with significantly improved working conditions and reduced maintenance.
For the extraction and dosing of products at risk of segregation and bridging (press feeding with coloured mixtures), NTE Process offers an innovative solution based on the Circle Feeder, a circular gravimetric dosing unit that guarantees high precision and uniform dosing.
NTE Process successfully applies its pneumatic blending system in this sector with "intensifiers" for the production of ceramics, ceramic frits, glazes and pigments. The range of applications has been extended to dense phase conveying to prevent the segregation of blended batches and the introduction of liquids in the blending process.
As for the grinding process, an air-dry classification technology, which is very wear-resistant and can usually be used to classify fast-flowing materials, is included among existing systems for the processing of raw materials such as kaolin, clay, etc. It is therefore possible to classify different particles, whether spherical, lamellar or fibrous, thus separating materials with different densities. NTE Process offers this solution in combination with other grinding plants to achieve fine powders.
Another winning technology used in the minerals and ceramics sector is the fluidised bed air mill with opposing jets that uses a high-pressure gas, with a variable rotation classifier to define the particle size of the ground product, all in a single compact and versatile element. This solution is also suitable for pulverising very hard and abrasive substances and it has automatic operation so the grinding and refining circuit can be used in safe conditions and it does not require continuous supervision by staff.
NTE Process integrated solutions for dosing and dry grinding are characterised by low energy consumption and very low noise levels. Easy disassembly also allows for easy cleaning, sterilising and maintenance.
Another leading technology for the mining and ceramics sector is atomisation, better known as Spray Drying, which allows for the creation of engineered powders from products in solution or liquid suspension, emulsions, greases and slurries, at low operating costs. The NTE Process solution uses patented atomising nozzles that create a high quality end product, with very accurate particle sizes, even in the case of liquid compounds with different viscosities.
The most common applications concern:
Alumina Sodium Feldspars, Iron Oxide, Potassium, Quartz, Silica Sand, etc.: low speed pneumatic conveying systems, over long distances for feeding dosing and batching towers; powder preparation systems that simplify production layouts for ceramics and glazes by increasing the efficiency, flexibility and colour variability of production.
Clays: pneumatic blending with the addition of feldspars, quartz and kaolin.
Alumina, Tungsten Carbide, Ceramic for tiles, Ferrite, Magnesia, Ceramic Materials, Titanium Oxide, Barium Titanate, Magnesium Titanate, Steatite, Zirconium, etc.: spray drying systems with patented nozzles coated with anti-abrasion materials.
Ceramic frits: pneumatic blending systems with intensifiers and micronising systems.
Atomised product: dense phase pneumatic conveying systems with Air Assist to prevent product degradation and the reduction of the fine fraction.
Thanks to many international Partnerships, NTE Process is also active in the filtration sector, producing turnkey plants and integrated systems for the control of harmful emissions.
NTE Process promotes the development and continuous improvement of its technologies to guarantee high-level quality standards for the production of tiles, catalysts, prostheses, etc., from the formulation of the mixes to the optimisation and retrofitting of existing plants.