Oil & Liquid Injection Skid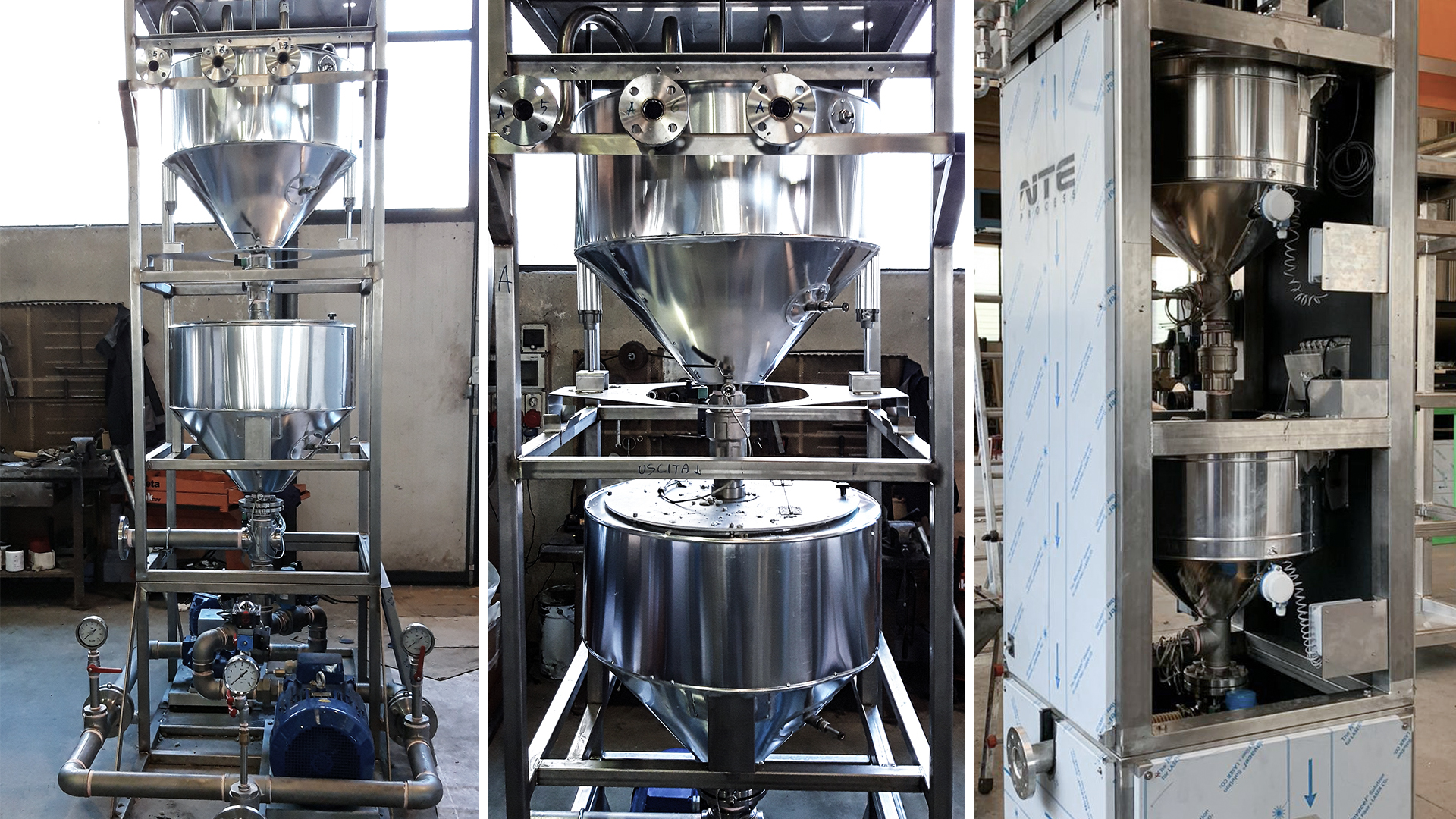 The NTE Process oil and liquid injection skids are designed to meet the production needs of different industrial sectors.
Two types of skids can normally be provided:
M535 which is based on weighed and pressurized pneumatic systems, normally used for all applications where gear pumps cannot be used due to pressure, contamination or premature wear.
M538 which is based on the use of a double weighing and metering hopper and one or two oil injection pumps.
Oil dosing and injection systems are used to serve process or lubrication applications.
They are fully engineered on customer requirements and are employed in a variety of industries.
For example, in the food industry, they are often used to humidify products to produce dustiness, increase flowability, and introduce oils or flavors.
Mixing is normally performed by our innovative mixers (Air Mixer M244 and Jetmixer® M531) that are combined with NTE Process Liquid Injection Skid M535 and you can inject up to 6 liquids at the same time, avoiding the accumulation of dust on the nozzle and the droplet effect that generally characterizes traditional injection systems.
In the chemical industry, there are a variety of applications for introducing fragrances and perfumes into powders or mixtures, rather than liquid additives for the purpose of binders, coating or granulation
In the rubber and tire sector, these skids are used for injecting oil and silanes. This constitutes an innovative solution designed for correct dosing, dispersion and sufficiently complete distribution of oils within banbury mixers.
However, oil and liquid injection units have been successfully designed and installed for many other industries, including for applications within IBCs and bin mixers.
To find out about all our applications, rely on our experts.