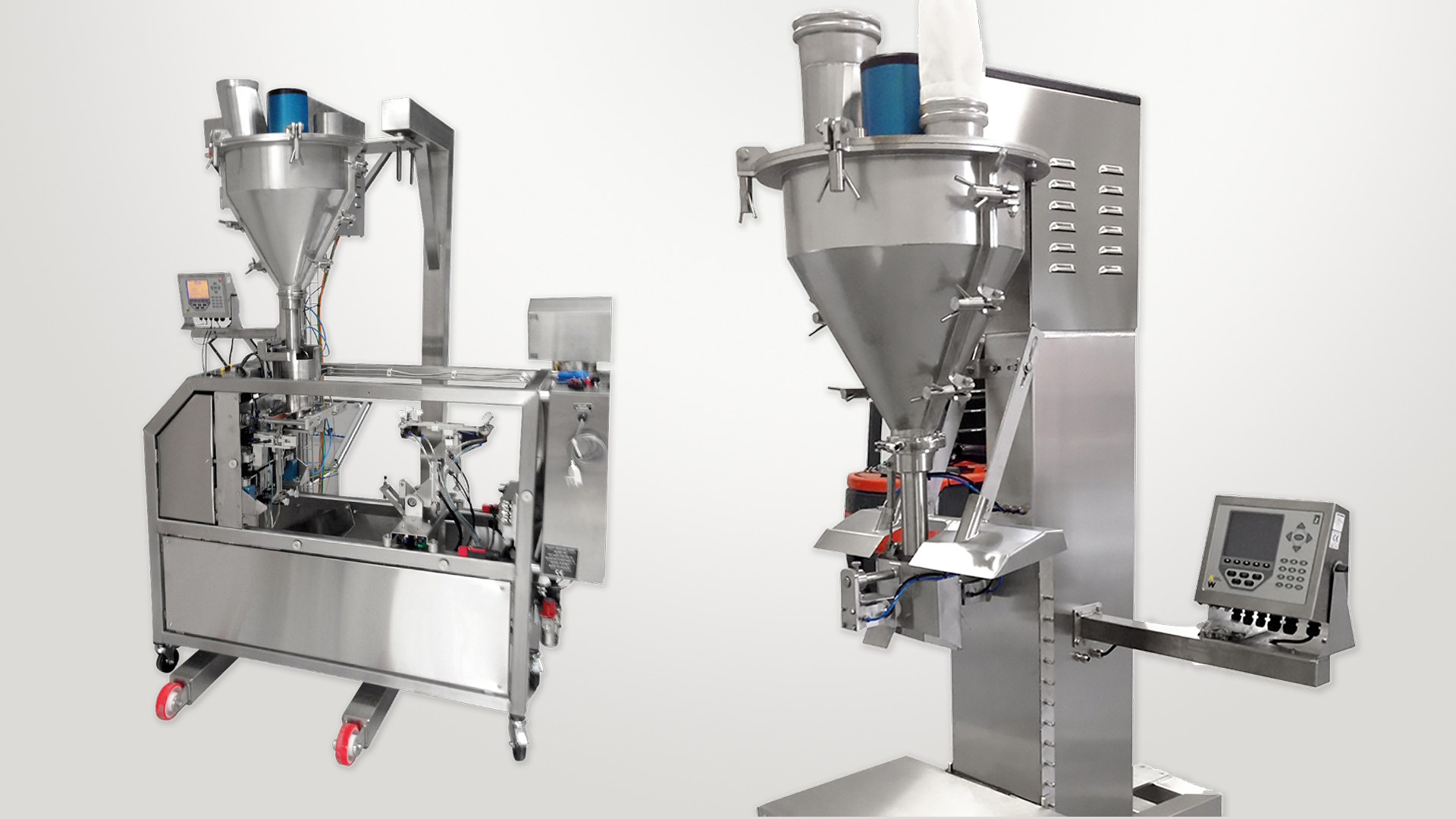 Vertical auger filler for dosing and packing bags from 50g to 25kg, in automatic or semi-automatic mode (depending on the batches).
The NTE Process Auger Filler is equipped with a hopper (Split Hopper) divided into two hinged parts which makes maintenance and cleaning operations faster and easier as the machine can be opened completely. Its dust-tight design makes it the ideal choice for filling and packaging fine and ultra-fine powders, microgranules and sticky and coarse materials (including spices, food additives, flour, milk powder, yeast, protein powder, pesticides, veterinary drugs, baking soda, washing powder, enzymes, feed additives, talc, etc.).
The main advantages deriving from the use of the NTE Process Auger Filler are:
maximum dosing precision without deviations;
gentle product handling;
particularly suitable for productions requiring fast product changeover;
compact design;
cost-effectiveness;
easy-friendly control system based on PLCs and inverters available on the market.
Thanks to its versatility, the NTE Process vertical auger filler can not only be used in many industrial sectors, but it can also be integrated into existing or new packing lines.
It is also available in an ATEX version and equipped with a roller conveyor for hot sealing, stitching and labelling.